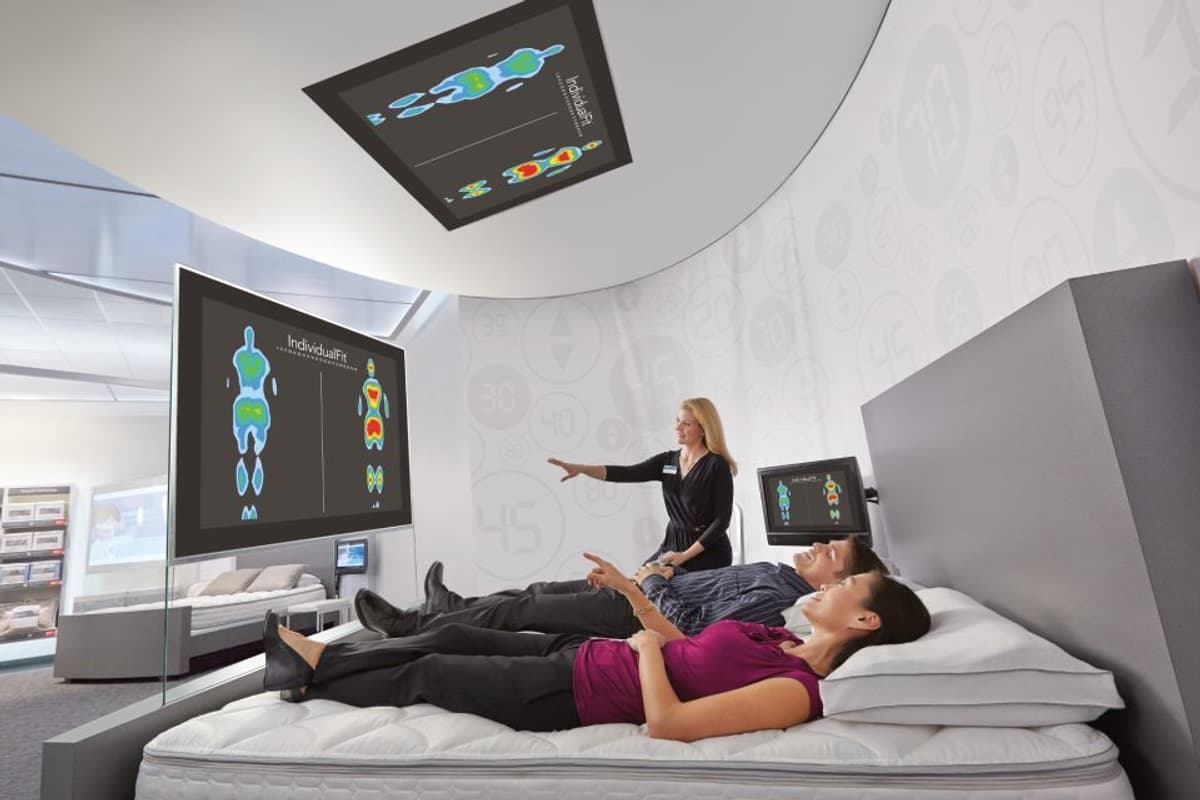 How Sleep Number Puts the Customer at the Center of Everything
How does a company known for their mattresses become a leader in innovation? By putting the customer at the center of everything, says Melissa Barra, Chief Strategy and Customer Relationship officer at Select Comfort. "We're relentless about focusing on the consumer," she says. No matter what your product or service is, a consumer-centered approach will help you boost your business results. We asked her about how Sleep Number's consumer-driven innovation strategy has transformed the company.
Foster Cultural Change
In today's digital economy, consumers are changing more quickly than ever before, making it vital for organizations to be agile and responsive, Barra says. This may require cultural change. "As a brand, you have to evolve as quickly as your consumer," she says. "Loyalty is earned daily, and it can be lost with a single sub-par interaction. Before, you lost a customer when they experienced a problem. But now, if you make a customer work too hard or the experience is not convenient, that counts as a detractor and they won't tolerate it."
As a result, organizations must continually adjust and evaluate their customer experience. "You can't take relevancy for granted," she says. "You have to work at it every day. Being static with today's dynamic consumer is a death sentence."
To build that cultural agility, Barra says organizations need to embed innovation into every aspect of their business. When Sleep Number incorporated sleep tracking technology into their beds, a culture of innovation took hold across the company. "We started by building innovation and digital technology into the core of our business — our beds — and today, innovation is the word that employees most use to describe Sleep Number."
Invest in Analytics
Barra says analytics are essential to understanding what consumers are thinking. In her role as Strategy and Customer Relationship Officer, Barra and her teams integrate insights from all customer touch points to ensure that the end-to-end customer voice is incorporated into the execution of the company's strategy.
As a vertically-integrated company, Sleep Number has a significant amount of customer data. "We build a holistic view of the customer by bringing together insights from primary research, sales and service data, aggregated sleep data, social interactions, live chat and other digital touchpoints." Sleep Number uses this perspective, which they call perceptual acuity, to identify emerging trends and to inform the company's strategy and actions, Barra says. "Based on what we're learning, we're anticipating consumer needs and acting on the customer's behalf to deliver meaningful benefits."
To be most effective, Barra recommends deliberate and meaningful investment in building a data analytics capability. This requires a system infrastructure to capture and manage data, skilled talent, and the organizational processes to integrate the insights from the data into the business.
Be Digital
The fast-changing consumer poses a challenge to organizations who are not learning and evolving at the same rate. To build the speed required to turn that challenge into an opportunity, Barra says that the key is digital. Companies have been building digital capabilities in certain parts of their business for a number of years now. "But we all have to up our game," she says. "More and more, remaining relevant will require integrating digital across all aspects of your operations -- from marketing, to service, to the post-purchase experience."
Marketing teams can play a critical role in helping drive digital capabilities across the organization. A critical component of the marketing team's role has always been building a relationship with customers. Today, marketing teams are building these customer connections digitally across social channels. And to do so, they've had to develop new tools, processes, and partnerships, Barra says. "Marketing can be the digital forerunner in the company by teaching the rest of the organization how to learn what customers want and then digitize to deliver that experience with speed and efficiency."
Subscribe to our blog to get the latest post delivered to your inbox weekly.
Stay connected with Antenna. Follow @Antenna for our take on marketing trends, corporate culture, and current events.
ABOUT ANTENNA
Antenna is a leader in delivering top marketing professionals to corporations of all sizes for project-based consulting, interim leadership assignments, and contract staffing engagements. With headquarters in Minneapolis, Antenna draws from its private community of experienced marketing talent to help clients balance the flexibility and expertise modern marketing organizations demand.