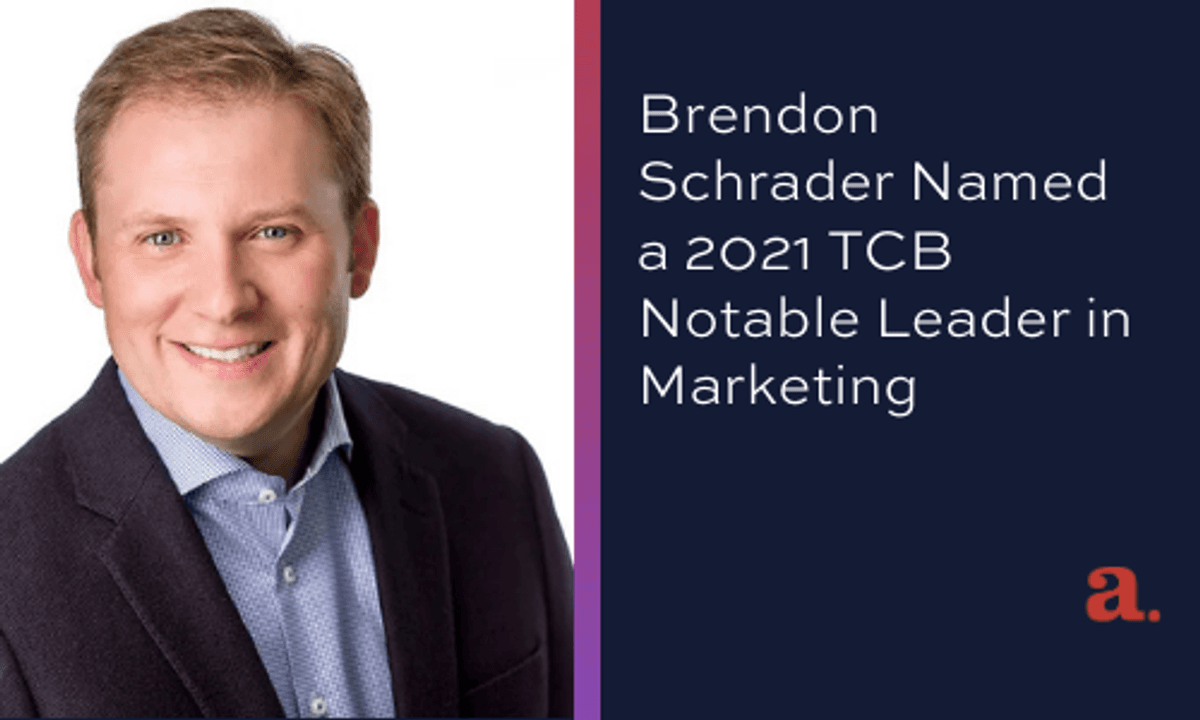 Antenna Founder & CEO Brendon Schrader Recognized as a Notable Leader in Marketing by TCB
We are honored to have Brendon Schrader recognized by Twin Cities Business Magazine as a Notable Leader in Marketing. Brendon was nominated for the ability to create significant, positive, and measurable results in the industry.
"What a year it has been in the face of the pandemic and civil unrest. I am so appreciative of the Antenna team, clients, and consultants for being such great partners." Schrader said. "Good Works and The Way We Work have allowed us to continue to contribute to our community by not only feeding families through Second Harvest Heartland, but also feeding our professional community with the latest knowledge on how the workplace is changing."
Antenna's Good Works program has resulted in more than 1 million meals donated to local families through Second Harvest Heartland and Feeding America. For every hour our consultants work, Antenna donates a meal to a family in need.
The Way We Work is a candid conversation about the forces reshaping our careers, workplaces and work lives. Through a partnership with the Carlson School of Management, Brendon and his guests cover topics such as the gig economy, generations in the workplace and diversity, equity, and inclusion.
Congratulations to all the honorees. We truly have an amazing marketing community in the Twin Cities.
Link to Brendon's writeup here
Link to the full list here