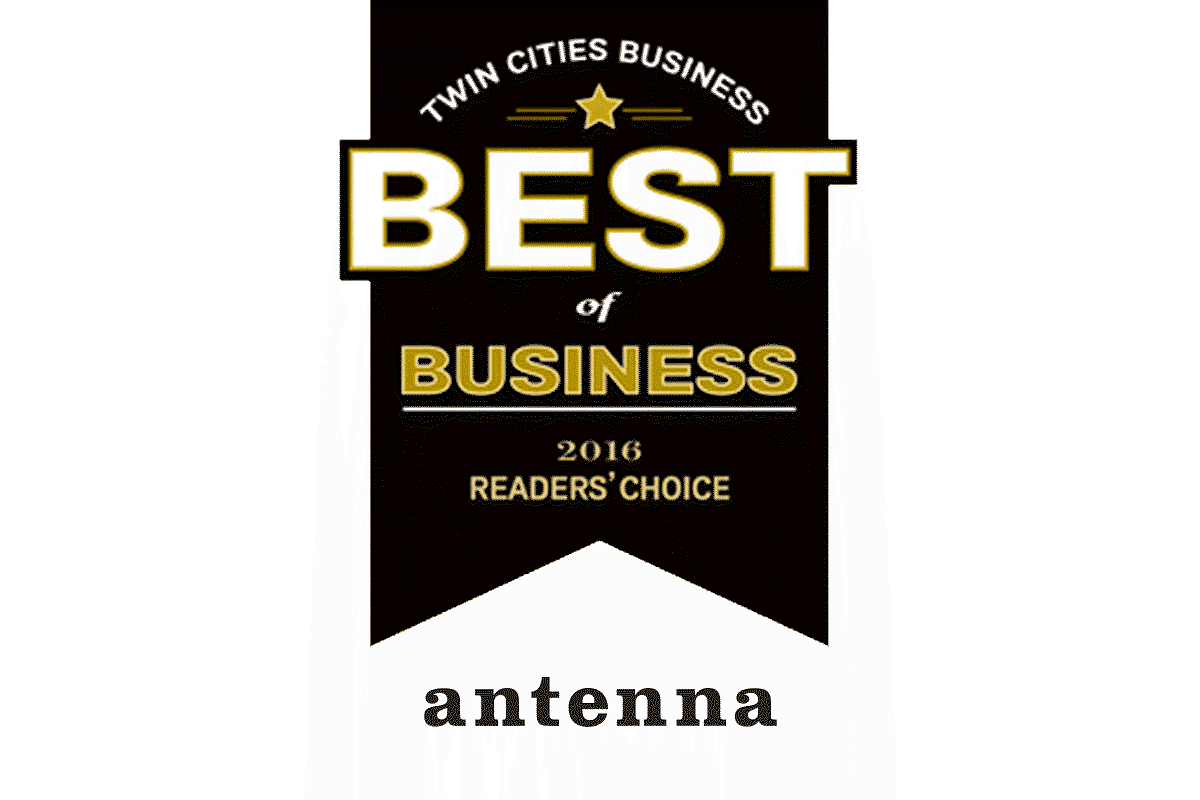 Antenna Named Top Marketing Firm by Twin Cities Business
By Brendon Schrader

Working in the Twin Cities is special. I don't think people outside of this area always know what a thriving, diverse, powerful business community we have in our hometown. At last count, 17 Fortune 500 companies are headquartered in Minneapolis/St. Paul. And it's not just big companies. We're also lucky to have a rich, entrepreneurial tech and startup scene. We're not limited to one industry, either. This area is home to global manufacturing companies, retail giants, major consumer packaged goods players, and leading tech firms.
Being in the Twin Cities has been an important part of the Antenna business model. The smart, experienced people and strong business community have powered our business from Day One. That's why we're humbled that the local community selected Antenna as the top Marketing/Advertising firm by the Twin Cities Business Magazine's Best of Business Awards.
The magazine asked thousands of local professionals: "Which companies exemplify true excellence in their respective industries?"
Here's what Twin Cities Business Magazine had to say about Antenna:
Founded in 2006, Antenna is a consulting firm built around the idea that today's marketing organizations often require creative highly skilled individuals at all levels to work on specific short-term projects. Competence and flexibility are the key to supporting what the company calls "the new world of work." Whether it's interim leadership or a project-based contract assignment, Antenna provides clients with experienced marketers who can hit the ground running and add value wherever they go. Antenna's 100 consultants aren't just lone contractors though; the company's culture creates a community-minded network of professionals who support each other through continual training, peer learning and other skill enhancement events, all of which helps them provide superior service to individual clients. For every hour its consultants work, the company also donates a meal to needy families.
Thanks to our local business community for helping us grow and thrive over the past ten years.