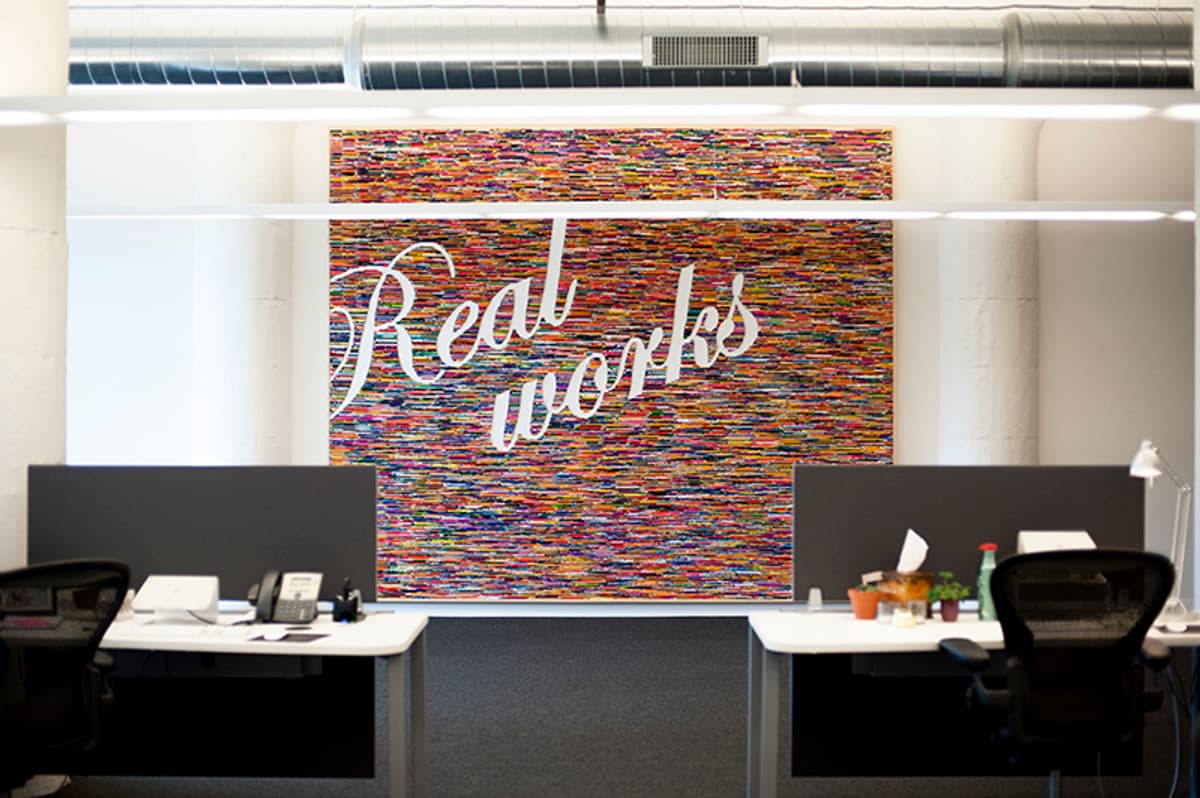 Returning to the Office? Consider This
Employers across the country are beginning to reopen offices. While some companies will allow remote work indefinitely, others are favoring a phased return to the office. Without a rulebook for how to deal with the evolving nature of a pandemic, thoughtful preparation will be vital for ensuring health and safety for everyone.
It is important to be cognizant of the fact that, for many people, working from home isn't always an option; at the beginning of the pandemic only one in four Americans were able to telecommute. At Antenna, we have been fortunate to work remotely while we all prepare for what's next in both work and life.
In the midst of outlining a return to the office, we have been planning with not only our internal team but also our community of consultants working with clients large and small across the Twin Cities. This has given us a unique look at best practices for creating a return to office plan across a variety of industries. While it's not a one-size-fits-all approach, here's what we've learned along the way:
1. Over communicate
Consistent communication is crucial. At the beginning of the pandemic, it felt like every day brought new, important information for our team and our clients. We implemented a weekly email update, followed up by individual communications from our leadership and client teams to provide a space to ask questions and receive feedback.
The key is to communicate in a way that feels authentic to each person; emails, for example, don't have to look perfect. You might sometimes get it right and you might sometimes get it wrong and that's ok — this is a time when action is more valuable than strategy.
2. Be transparent
In a time of heightened uncertainty, being honest and addressing the situation in your communications will go a long way in reducing anxiety. Make your return to office planning transparent by explaining the reasoning behind key decisions and communicating announcements in a timely manner. Put a limit on uncertainty by considering: What do you know is definitely happening, what is definitely not happening, and when do you expect to have firmer answers?
3. Continuously gather employee feedback
It is impossible to know what barriers or fears your team is facing in returning to the office without asking for their input. Before thinking about what said return looks like, it is crucial to understand where people are mentally and adjust accordingly. Some folks will be enthusiastic about returning to the office, while others may not be ready.
Consider that some of your remote employees are simultaneously acting as caretakers, living with essential workers or may have added family members to their household during the pandemic. Gaining perspective on individual situations means that you can more effectively plan for a return to the office while also showing that you have your team's best interests in mind as you move forward.
For Antenna, this process involved many one-on-one conversations to gauge employee comfort levels around working from home, return to office safety and thoughts about the role the physical office plays in their day to day jobs.
4. Rethink your physical office space
The way we used our workplaces in the past may no longer be relevant for the future. In the same way daily routines have changed, physical spaces have to as well. Moving forward, offices are likely to have less individual desks and stagger the number of people allowed in the workplace at a time. "De-densification" will be essential for creating healthy and safe places to work. With a phased approach in mind, Antenna's open floor plan office will adjust to ensure social distancing in common spaces and have the flexibility to change as needed.
Above all else, the new role of the workplace will be to build community and bolster relationships with one another. Though it sounds counterintuitive to public health, a new survey from Gensler reports that the thing that we miss most about the office is socialization. They predict that when we return to work, workplaces will be more human-centric and focused on collaboration.
5. Be prepared for change
Your return to office plan should be flexible enough to adapt as things evolve. Employees' feelings about returning to work may shift from one week to the next as their personal situations change. Kids may still be home from school. Stay at home orders may return. A thoughtful plan will take into account these possibilities and prepare to change and then change again.
Right now there are a lot of uncertainties about the future. But empowering employees to decide how and when they want to work can help reduce anxiety and stress about going back to the office.
6. Embrace new ways of working
At Antenna, the past few months have taught us that not everyone needs to be in a physical workplace to be productive. We are lucky to have the ability to carry on our business remotely. As we envision what a healthy and safe office looks like, this experience has challenged us to think about what's been working and how that can be carried into the future.
Now, more than ever, is the time to push your assumptions on how and when work needs to get done. Embrace more flexible schedules. Allow employees to remain working from home if they're able. Letting go of old expectations will better prepare you and your employees for the uncertainties of what's ahead.
It's important to look at all of these steps from the perspective of your team. As you prepare to return to the office, you probably don't have all the answers. But communicating with honesty and empathy will help keep folks optimistic and prepared for further disruption.
Stay connected with Antenna. Follow @Antenna for our take on marketing trends, corporate culture, and current events.
ABOUT ANTENNA
Founded in 2006, Antenna is a leader in bringing top marketing professionals to corporations and non-profits for project-based consulting, interim leadership, staff augmentation, and direct placement needs. Headquartered in Minneapolis, Antenna draws from its private community of experienced marketers to provide clients with on-demand resources – both individuals and teams. Our vision is to fundamentally change the way marketing teams get work done by helping clients balance the flexibility and expertise required by today's modern marketing organization.