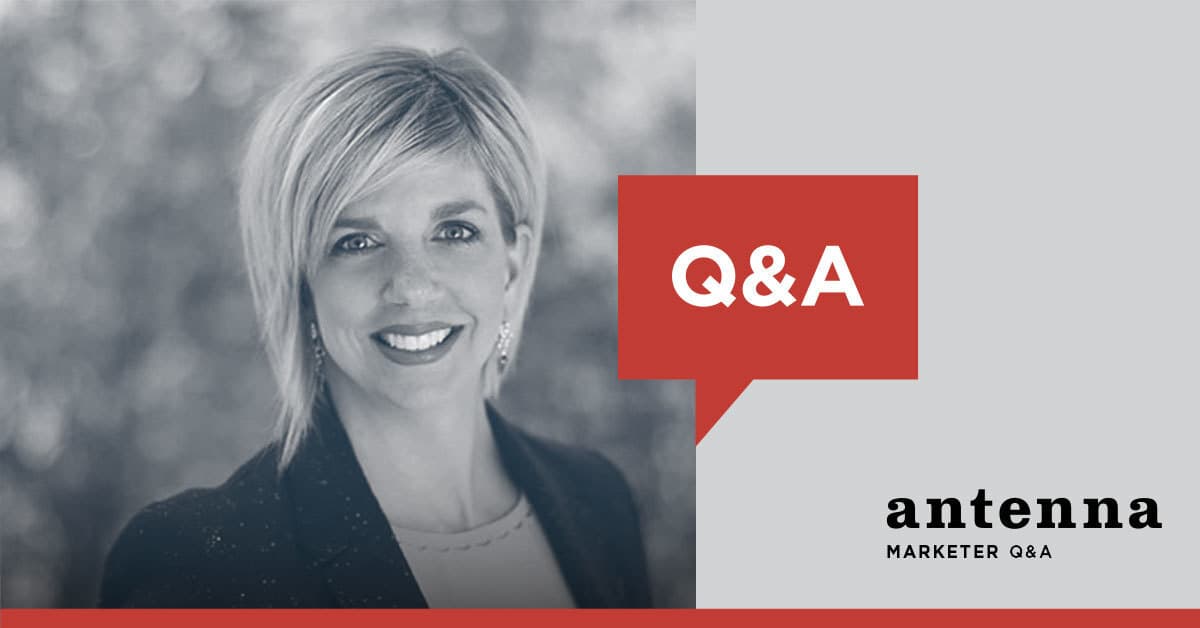 Marketer Q+A: Rebecca Martin of Calabrio
During these unprecedented times, we're focused on bringing you thoughtful advice from fellow marketing leaders across a variety of industries — all of whom are also navigating these uncertain waters.
Rebecca Martin, CMO at Calabrio, shares how her work has been changing recently.
To start, describe where you're answering these questions from. What's your home office setup like?
From a spare bedroom/now my office in my home in south Minneapolis. It's not high-tech but it does the trick. 1 laptop. 1 keyboard. 1 mouse. 1 bigger monitor. And a lamp.
What has been your biggest challenge leading a team through so many unknowns?
Giving the team the grace to do their job while taking care of themselves and their families. I have a lot of employees with young children and they're taking it day by day — working "strange" hours and juggling it all. I also worry about my employees who live alone — they're starting to really have a hard time.
What opportunities have surfaced for you and/or your team in the past several weeks?
Because all calls are video calls now, we have grown closer as a global team. Before, the teams outside Minneapolis felt like outsiders — here we were together in person, laughing at inside jokes, etc. Now it's a level playing field and we're all "remote" workers on video calls. It's created a more inclusive, more global experience for our team. And we're going to continue that!
What advice do you have for other marketing leaders working through a time like this?
Stay flexible and empathetic for your team. They need to know you feel their stresses and understand that it has to be different right now.
How do you think what's happening now will impact the future of work?
I think we'll change in many ways. No more handshakes. How we approach disease will change (Have a cold? Stay home!) Digital "everything" even alongside in-person events and activities.
Stay connected with Antenna. Follow @Antenna for our take on marketing trends, corporate culture, and current events.
ABOUT ANTENNA
Founded in 2006, Antenna is a leader in bringing top marketing professionals to corporations and non-profits for project-based consulting, interim leadership, staff augmentation, and direct placement needs. Headquartered in Minneapolis, Antenna draws from its private community of experienced marketers to provide clients with on-demand resources – both individuals and teams. Our vision is to fundamentally change the way marketing teams get work done by helping clients balance the flexibility and expertise required by today's modern marketing organization.