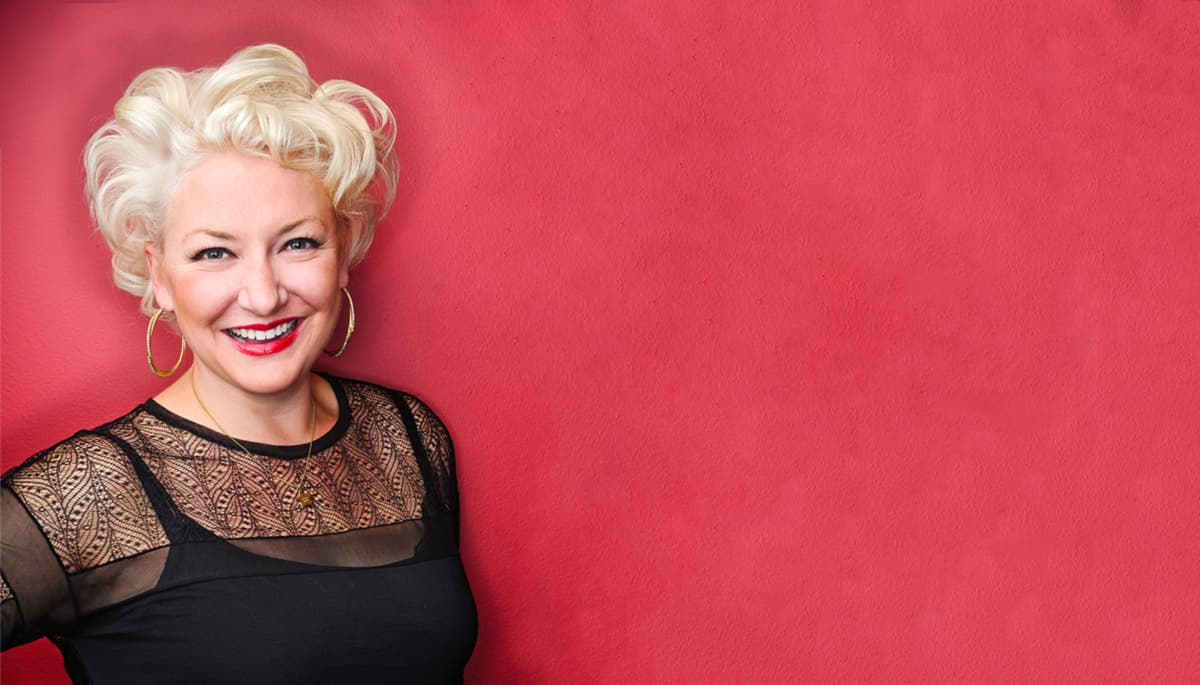 Marketing Leader Series: Alexis Walsko, Lola Red PR
Alexis Walsko started Minneapolis-based Lola Red PR when she was a recent college grad. Seventeen years later, she says it's hard to know where she ends and Lola Red begins. But her business is anything but egocentric.

As the firm has grown, she has surrounded herself with an all-star team of PR and media pros, who she empowers to do great work. And the agency's guiding principles (we hustle, we are polished, we put business before ego, and we are good people) reflect a deep-seated humility. "Humility" and "PR" probably aren't two phrases you often think of in the same sentence, so we asked Walsko how she created a people-focused agency in a sometimes cutthroat industry.
Focus on Service
Media relations has changed a lot in the past few years. The news cycle has gotten incredibly short, Walsko says. "The media has 24 hours of news to feed, and they typically have to fill it online, on social, on TV — everywhere. They're on the hunt for great stories." Her goal at Lola Red is to deliver those stories to media, extending the firm's customer service commitment not just to clients but to the media they work with.
For a PR firm, being of service to media means doing research about what's valuable and relevant to their readers instead of doing blind mass pitches. She says that commitment to service is what has helped Lola Red thrive. "Everything is moving so quickly, people are extremely busy personally and professionally, trying to squeeze in as much as they can. In today's world, that's how you make yourself valuable — being of service to other people."
Develop a Collaborative Marketing Mix
Walsko says the companies that are succeeding in PR today understand that earned media is part of a bigger marketing mix. Paid content, digital strategy, and PR all work together to tell a cohesive story. "Our clients are really innovative at creating best-in-class marketing teams," she says. "We're PR mavens who get to work with the best digital, marketing, and ad agencies, and the best content creators."
Hire for Passion and Values
While Walsko started Lola Red as a solopreneur, the team now includes more than 15 employees. She has learned that building a great team all comes down to passion. She looks for people who are smart and passionate. They don't even need to be passionate about PR — they just need a spark that drives them, something that makes them tick. Then she hires, fires, and promotes based on the company's core values. "When you're able to unite around values as a company, you recognize those values in other people. When someone has those values, you see them."
Every other month the team takes a "praise break" — an activity outside the office that gives them a chance to learn something new and celebrate successes. Leaders call out team members who have gone above and beyond, doing work that reflects the core values.
"One of my favorite things about working here is being around the smartest, kindest, most hustling people," she says. "It feeds my soul to spend eight hours with them every day. I knew when I came to work today that someone was going to make me laugh really hard."
Rethink Rejection
If you're just getting started in PR, Walsko has this advice for you: Don't let rejection at work affect you personally.
"Media relations and PR are challenging jobs. You're pitching stories, and you end up getting a lot of no's every day. Even if you're talking to the right person at the right place, the story might not get picked up because of something outside your control — what's going on in the world or the news cycle. But that has no bearing on you. There's a significant difference between professional rejection and personal rejection. Business is one thing, but it doesn't have anything to do with who you are at your core as a human being."
Subscribe to our blog to get the latest post delivered to your inbox weekly.
Stay connected with Antenna. Follow @Antenna for our take on marketing trends, corporate culture, and current events.
ABOUT ANTENNA
Antenna is a leader in delivering top marketing professionals to corporations of all sizes for project-based consulting, interim leadership assignments, and contract staffing engagements. With headquarters in Minneapolis, Antenna draws from its private community of experienced marketing talent to help clients balance the flexibility and expertise modern marketing organizations demand.