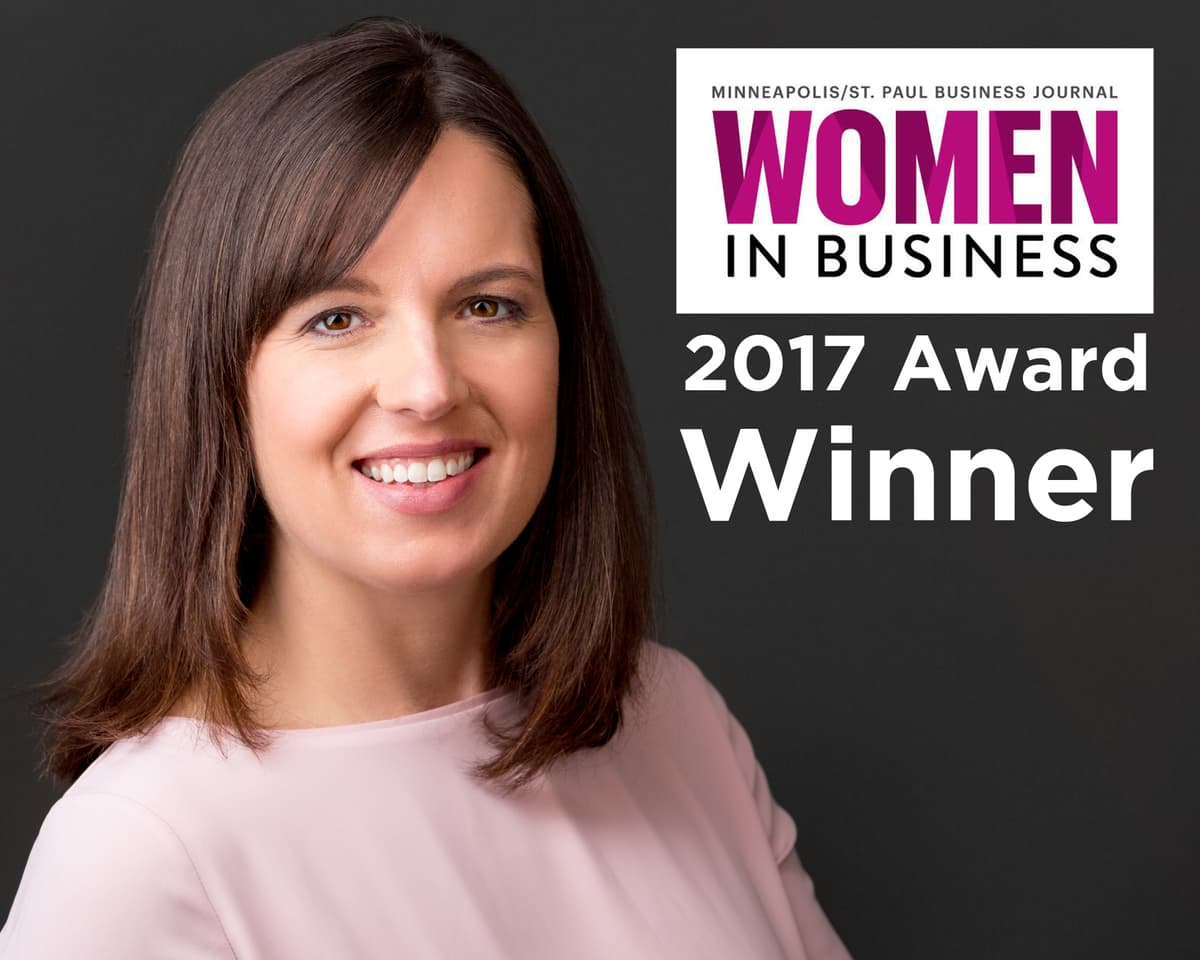 Jennifer Laible Recognized with Women in Business Award
Antenna is pleased to announce that Jennifer Laible, President of Antenna, has been selected as a 2017 Women in Business Award winner by Minneapolis/St. Paul Business Journal. They are honoring fifty-one women who stand out for their professional achievements, leadership, and contributions to the broader Twin Cities community.
During her four-year tenure with Antenna, Jennifer has been a tremendous leader, contributing to the rapid growth of the company, as well as maintaining the people-centered and values-oriented mission of the firm. She brings years of experience in strategy and business development, and is looking forward to continuing to help Antenna define its next chapter. Jennifer also loves being a mom to two school-aged boys and serves on the Board for the Hopkins Education Foundation.
Jennifer was delighted upon hearing the news: "It's such an honor to be recognized by Minneapolis/St. Paul Business Journal and to be receiving this award alongside so many other brilliant and talented leaders in our community! I am so lucky to be with Antenna, getting to do work I love every day. We always talk about how it's about connecting the right people with the right opportunities, and I think this award goes to show just how true that is."
Jennifer will be formally recognized at the Women in Business Award luncheon on May 25th. Congratulations, Jennifer!
Subscribe to our blog to get the latest post delivered to your inbox weekly.
Stay connected with Antenna. Follow @Antenna for our take on marketing trends, corporate culture, and current events.
ABOUT ANTENNA
Antenna is a leader in delivering top marketing professionals to corporations of all sizes for project-based consulting, interim leadership assignments, and contract staffing engagements. With headquarters in Minneapolis, Antenna draws from its private community of experienced marketing talent to help clients balance the flexibility and expertise modern marketing organizations demand.