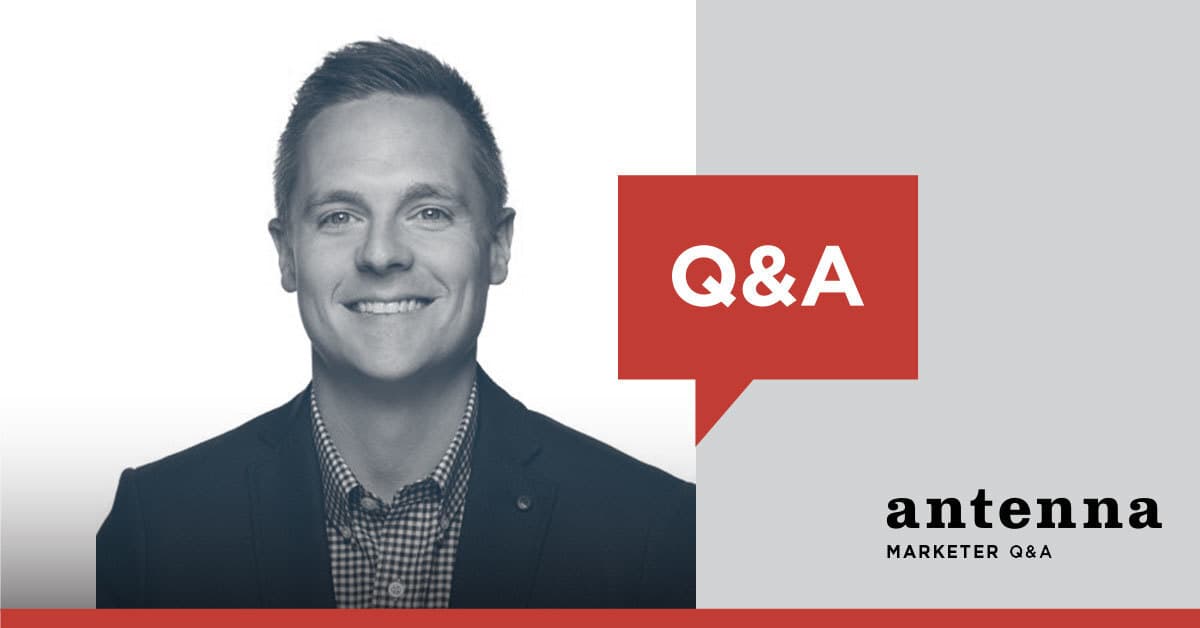 Marketer Q+A: Brandon Broxey of Best Buy
During these unprecedented times, we're focused on bringing you thoughtful advice from fellow marketing leaders across a variety of industries — all of whom are also navigating these uncertain waters.
Brandon Broxey, Brand Director at Best Buy shares how his team's work style is changing during the pandemic.
To start, describe where you're answering these questions from. What's your home office setup like?
I have a monitor and my laptop set up in a small office upstairs in our house. It's very bare-bones, basically just a desk and chair, though I did add a plant for the background of my Teams/Zoom meetings so it looked less like a hostage video.
What has been your biggest challenge leading a team through so many unknowns?
The fact there truly has been nothing like this before means we have no reference point or historical context. We're all doing our best, but we are definitely making mistakes along the way. Worse yet, we don't even know what those mistakes are. The actions we are taking right now are going to be what our customers know us for in the coming months and years. Are we reacting too much? Too little? It's impossible to know.
What opportunities have surfaced for you and/or your team in the past several weeks?
We have all realized how quickly we can work and how closely we can partner when necessary. Erring on the side of pulling more people in to projects, over-communicating updates and generally just working more collaboratively has been a big, and welcome, change.
What advice do you have for other marketing leaders working through a time like this?
Connect, connect, connect. I'm sure there is a limit to how much context you can give your teams before they tell you they've had enough, but I haven't yet found it. I am making a daily and, at times, hourly effort to bring my team up to speed on the reasons for decisions, critical upcoming work and executive expectations on our output. So much goodness comes from ensuring you and your team are connected.
How do you think what's happening now will impact the future of work?
A great and daunting question. I'm reasonably confident we'll get better at finding the simplest path to completing work. I'd like to think we'll cut down on approvals, rounds of feedback, formalities and general bureaucracy that can weigh even well-intentioned organizations down. I'd also like to believe we are all going to lean in even further on customer insights and preferences, because they're changing at warp speed. But the truth is I have almost no idea. At the very least my hope is we'll all be better at finding the mute/un-mute button on video calls. :)
Stay connected with Antenna. Follow @Antenna for our take on marketing trends, corporate culture, and current events.
ABOUT ANTENNA
Founded in 2006, Antenna is a leader in bringing top marketing professionals to corporations and non-profits for project-based consulting, interim leadership, staff augmentation, and direct placement needs. Headquartered in Minneapolis, Antenna draws from its private community of experienced marketers to provide clients with on-demand resources – both individuals and teams. Our vision is to fundamentally change the way marketing teams get work done by helping clients balance the flexibility and expertise required by today's modern marketing organization.