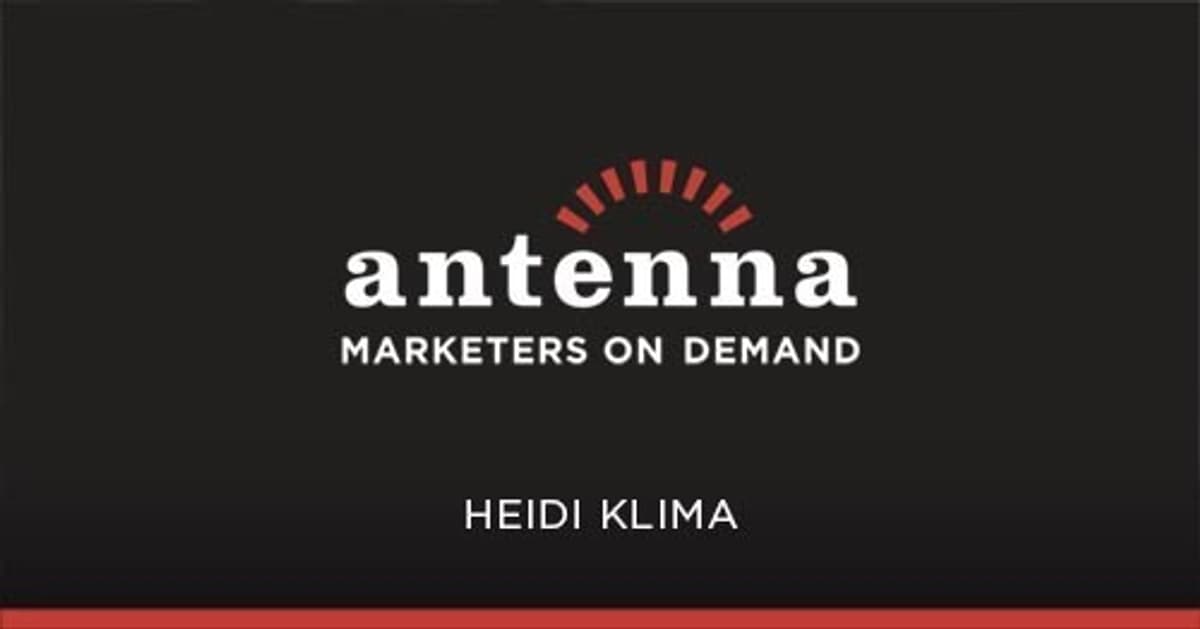 Marketer on Demand: Heidi Klima
For our Marketer on Demand series, we're sharing the stories of how work is changing within our own community in light of the pandemic. From interim leaders to our most senior consultants, we'll bring you unique perspectives and fresh examples of how all marketers can make an impact right now.
About Heidi
I am a concept-to-customer marketing professional who creates and implements global marketing initiatives in B2B and B2B2C industries. Leveraging hands-on experience in market research, VOC and new product development, I provide market-specific perspectives that inform product positioning for channel partners and end customers. I also develop marketing playbooks that utilize best practices to grow new and established markets.
When I'm At My Best
Whenever I get to dig in and focus on product and global marketing as well as managing marketing processes in order to competitively position new products in the market.
Brands I've Worked On
I've worked for Blue Cross Blue Shield, 3M and am currently on assignment with Kaplan Professional.
How the Pandemic Has Changed the Way I Work
B2B marketing has always been about promoting products and services to customers and consumers by demonstrating how to help businesses save time and money. But right now customers are now looking for how to simply survive and save their most valuable asset — their employees.
Marketing is now simply about being there as a partner, helping keep customers afloat, no matter what that means. New payment terms? Different product mix? Free services? We are here for whatever you need. It's a new world, and we are in this together. Those messages mean more than a product pitch right now.
What Marketing Teams Need the Most Right Now
More than ever, brands need a consistent, unifying voice when communicating with customers and consumers and creative (read: inexpensive) ways to express that voice. All businesses are experiencing their own inner turmoil and as marketers we can help those businesses with messaging across the brand that is consistent and empathetic without sounding chaotic. Figuratively, brands need to be the duck serenely swimming on top of the water as their feet paddle furiously below them.
How Other Marketers Can Make An Impact In Uncertain Times
Be flexible, be open-minded, and be creative! As marketers, our voices can help our clients be that "port in a storm" for their customers. Play the long game — don't be afraid to pause and take a breath as you plan.
Stay connected with Antenna. Follow @Antenna for our take on marketing trends, corporate culture, and current events.
ABOUT ANTENNA Founded in 2006, Antenna is a leader in bringing top marketing professionals to corporations and non-profits for project-based consulting, interim leadership, staff augmentation, and direct placement needs. Headquartered in Minneapolis, Antenna draws from its private community of experienced marketers to provide clients with on-demand resources – both individuals and teams. Our vision is to fundamentally change the way marketing teams get work done by helping clients balance the flexibility and expertise required by today's modern marketing organizations.