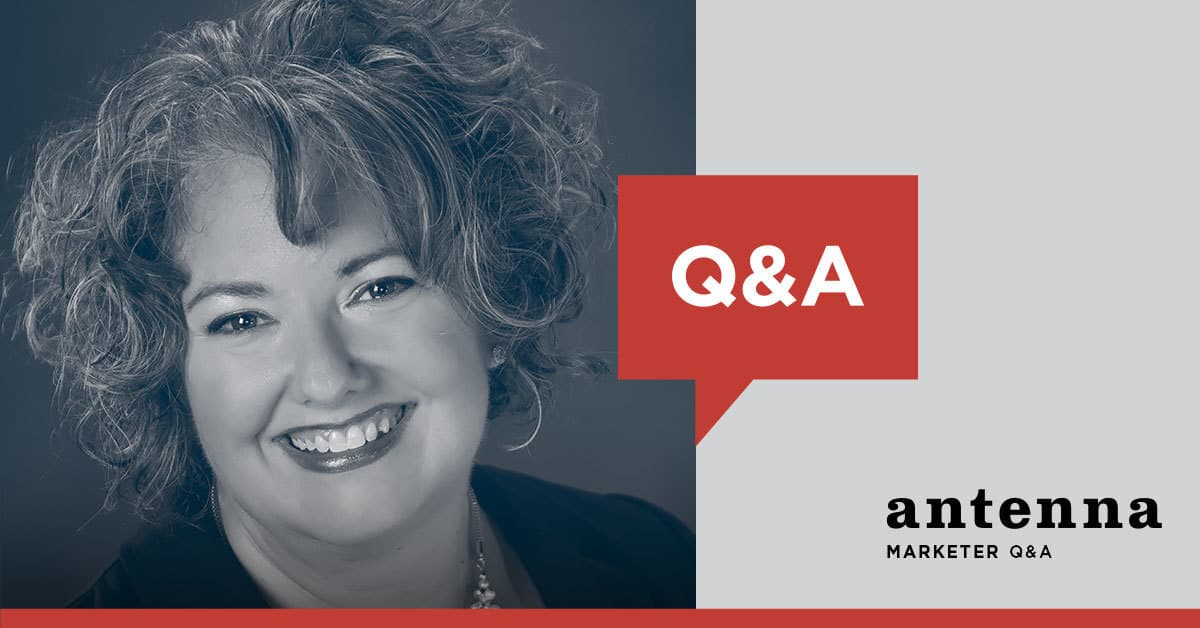 Marketer Q+A: Maria Hokanson of Dairy Queen
During these unprecedented times, we're focused on bringing you thoughtful advice from fellow marketing leaders across a variety of industries — all of whom are also navigating these uncertain waters.
Maria Hokanson, Executive Vice President, U.S. Marketing at Dairy Queen shares how her team is working right now and how DQ created a dynamic communications framework to react to COVID-19 changes.
To start, describe where you're answering these questions from. What's your home office setup like?
A desk in my reading nook.
What has been your biggest challenge leading a team through so many unknowns?
Everyone has been working so hard and bringing great thought leadership. I feel extremely grateful for the wonderful team (both internal and agency-side). The most challenging aspect has been re-planning and reacting on-the-fly with so many unknowns. That said, the ability to stay connected remotely through technology has made it manageable.
What opportunities have surfaced for you and/or your team in the past several weeks?
We feel extremely fortunate to still be providing our fans' moments of joy during this unprecedented timeframe. The user generated content (UGC) on social media we are seeing from our fans sharing sweet moments of family togetherness exemplifies the power of the DQ brand. The reaction from fans showcases a unique opportunity to share the love with the great UGC organically in our owned channels and develop new programs, communications and activations that build on our brand positioning of amplifying joy in the everyday.
What advice do you have for other marketing leaders working through a time like this?
What has been extremely helpful for the team was a communications framework approach to DQ marketing during COVID-19 that we aligned on before activating any changes. This framework identified our strategic thinking and how DQ should communicate and react during three anticipated phases. The phases include: adjustment, peak and recovery. We identified key consumer needs during this time, what objective triggers we could track that would help us identify movement through the phases and our marketing strategies and objectives for each phase. This framework has proven to be extremely valuable as we make decisions, plan and re-plan.
How do you think what's happening now will impact the future of work?
I think we are learning extreme lessons in prioritization, garnering true strategic alignment and we are being "forced" to look at different options in some areas, such as production that I am confident will be part of our toolkit into the future.
Stay connected with Antenna. Follow @Antenna for our take on marketing trends, corporate culture, and current events.
ABOUT ANTENNA
Founded in 2006, Antenna is a leader in bringing top marketing professionals to corporations and non-profits for project-based consulting, interim leadership, staff augmentation, and direct placement needs. Headquartered in Minneapolis, Antenna draws from its private community of experienced marketers to provide clients with on-demand resources – both individuals and teams. Our vision is to fundamentally change the way marketing teams get work done by helping clients balance the flexibility and expertise required by today's modern marketing organization.