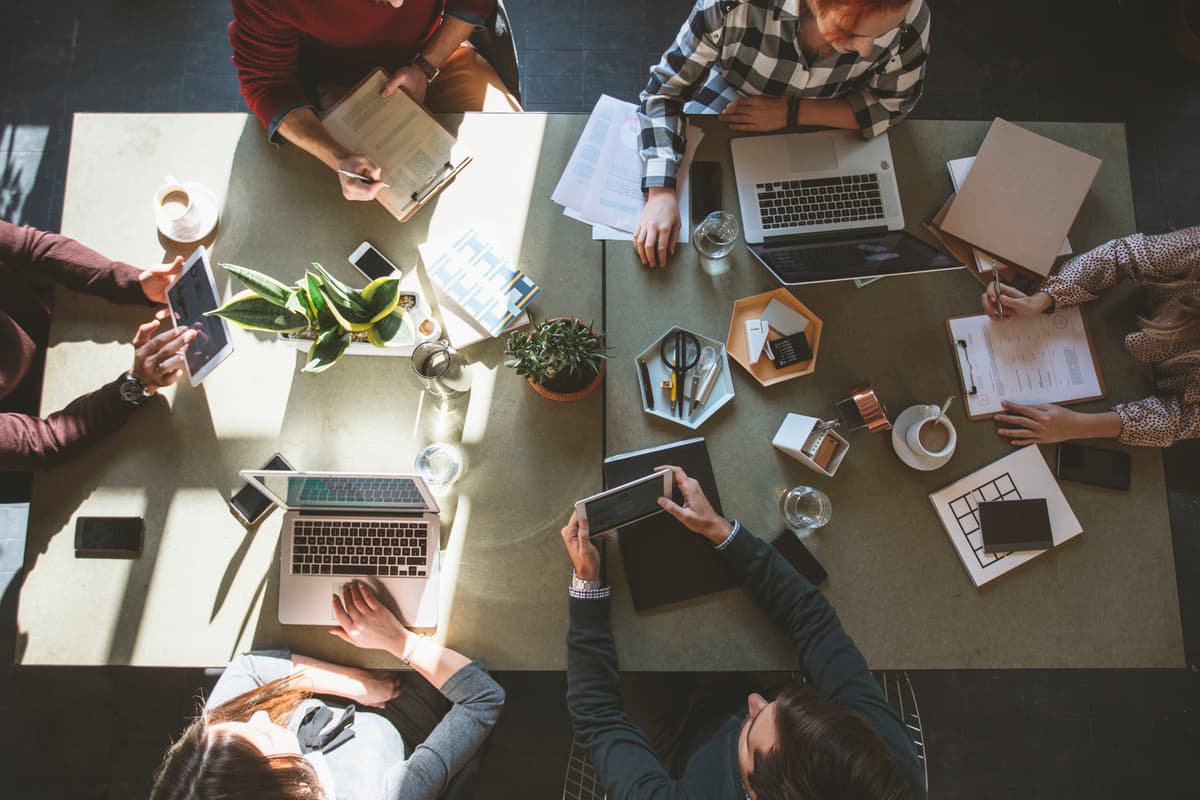 How to Find the Right Talent Mix for Your Content Marketing Team
By Jennifer Laible
At Antenna, we hear the same questions over and over:
How do I tackle content marketing?

How do I staff a content marketing team?

How are others doing it?

When is the best time to use outside resources?

I want to go faster but our team is at max capacity. How can we speed things up?
No matter the industry or size of the business, everyone's focused on content. I think content marketing is especially tough to wrap your arms around since it's fundamentally different than many traditional marketing programs. If you're focused on advertising, you develop a TV ad or creative campaign, spend months producing it, then launch it to the market. Sure, you repeat that cycle over and over, but the lead times are long and the final product is valuable for a long time. When you launch a new website, you work for many months, but on launch day the payoff is big, and you probably don't start working on the next iteration of your website the next day. The same goes for deploying a new CRM or marketing automation system. The work leads up to a clear end point.
Content is totally different. It's constant. As soon as you publish a blog post, submit a thought leadership article or send an email, it's time to get going on the next one. It's never done, and we always need more. And it keeps growing: as we develop new channels we need even more content in many different forms. The constant pressure to publish can be overwhelming.
Content is everywhere and everyone has access. It's easy for everybody, including your boss, to see what the competition is doing; how many times have you gotten an email about your competitor's big article in a leading magazine, or another brand's tweets or Facebook posts?
But content is also a huge opportunity, and it's worth thinking critically about how we staff it. Experienced generalists used to be your best bet when building marketing teams, but now marketing leaders are trying to build dynamic teams with tough-to-find specializations like content strategy, writing, editing, publishing, promotion, design and content management, while keeping headcounts neutral and costs down. Because every organization is different, there isn't a one-size-fits-all answer to building a successful content marketing team.
Here's how I talk to marketing leaders about rethinking content marketing teams.
You Have Options: How to Create the Ideal Talent Mix
The leaders who are creating successful marketing teams — for content marketing and every other specialty — are thinking creatively about their mix of talent. They're combining resources from employees, agencies and consultants to create their own Venn diagram of marketing talent.

Identify which functions and skills must be done by your core employees, then hire rock stars.
What is your company, and your core team of employees, uniquely qualified to do? What absolutely needs to stay in-house? Look at the next two to three years and decide what you want to own.
For example, say you decide you want to own content strategy. Make sure you have really, really good people who understand content strategy and have an interest in continuing to build their knowledge. Content marketing responsibilities aren't something you can just add someone's existing full-time job, so don't just assume your busy team will figure it out. If you want accountability for something but don't have that talent now, it's time to go hire a rock star.
Consider niche agencies with deep expertise that could help you fill in the gaps.
Boutique agencies are popping up all over the place to help organizations tackle content marketing. Look for agencies with specific areas of expertise — whether it's writing top-notch content, contributing to strategy, extending the reach and distribution of your content, or managing the technical side of your content management system. Most of the competitors and brands whose content you admire probably aren't accomplishing it all in-house. An army of talented agencies are working behind the scenes to power great content marketing.
Add consultants and contractors to integrate in your employee and agency teams.
Consultants are a great option if you want to integrate expertise into your employee teams without adding headcount. Consultants not only bring unique skills sets and expertise, but also add extra horsepower during peak workloads. This is especially helpful in content marketing when creating, producing and distributing more content is required.
For example, you may bring in consultants to develop a specific content strategy that works with your overall marketing strategy. When you integrate a consultant into your team, they can understand the full picture of your business, instead of dropping a one-time strategy deliverable.
Writing is another great way to work with consultants. If you need to supplement your existing employee and agency team, bringing in a contract consultant with specific production goals for a defined period of time can be a painless way to meet your content goals.
The best consultants and contractors will augment your employees and agencies and seamlessly integrate into your workflow.
Make sure someone is responsible for managing the talent mix. (This is critical!)
Once you find the right mix for your business, be ready to flex, adjust and evolve. What worked last year probably won't work next year, as your business moves in new directions and responds to new challenges. Marketing is moving fast, and great talent is in demand and highly mobile. Your mix isn't meant to stay fixed forever. That's why it's incredibly important for someone on your team to be responsible for actively managing the talent mix. Optimize your talent mix the same way you actively manage your media mix.
I've seen organizations falter when they don't have one person overseeing all the elements of the talent equation. Just like you have one manager over a team of in-house marketers, you need one manager to be accountable for the broader distributed team. That person can decide when to reallocate resources, when to rework the budget and when to make changes based on performance.
There is no silver bullet for content marketing staffing. Every organization is different and will require a different talent mix. Maybe you rely mostly on in-house employees, and sprinkle in help from expert consultants. Maybe you lean on a content-focused agency, supported by a few key employees. Challenge yourself to get creative about your unique mix of talent to find the solution that best suits your needs. The organizations that are leading in content marketing are shaking things up, rethinking their mix of resources and staying flexible as content marketing skill sets continue to evolve.
Subscribe to our blog to get the latest post delivered to your inbox weekly.
Stay connected with Antenna. Follow @Antenna for our take on marketing trends, corporate culture, and current events.