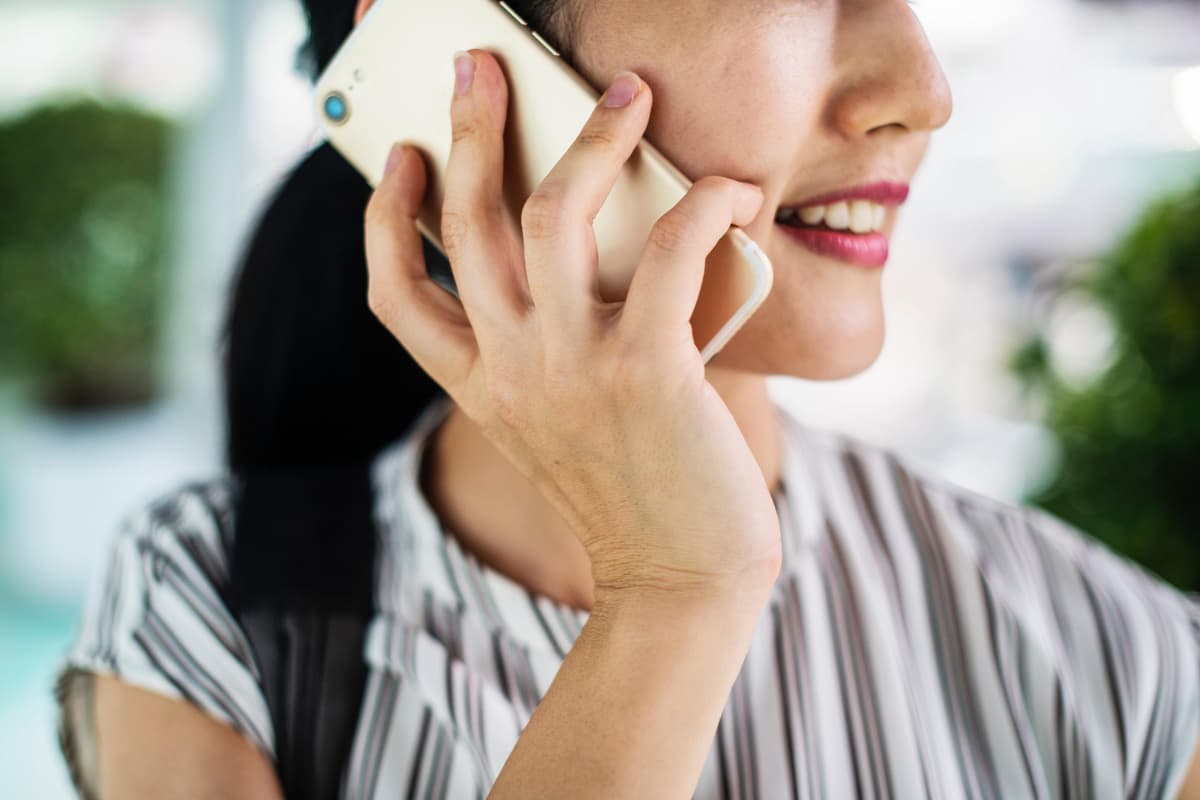 How to Win Your Phone Interview
By Gordie Bradbury
While phone interviews are becoming more and more popular, they take a slightly different skill set than a traditional job interview. The same rules still apply for what not to say in an interview, but if you truly want to stand out in the early stages, follow these tips.
Preparation Is Key
Stand out from other candidates by doing research and coming prepared with questions that are important to you – this could be about the job opportunity or the company you are interviewing with. The job hunt can be exhausting, but you can separate yourself by showing you've prepared and are fully engaged.
You also want to test your technology ahead of your meeting. We all assume our phones will never fail us, but test your cell reception at least 10 minutes before your phone interview to make sure you don't have any issues.
Practice Your Pitch
If you've spent hours preparing and tailoring your resume for your dream job, you're halfway there. Being able to talk about your work history for 5+ minutes confidently is a must. You need to have your brief overview down, but be able to elaborate when asked for more detail. Use the STAR method to help you tell compelling and relevant stories about your experience. You want to be prepared to talk, but don't dominate the conversation. Let your interviewer lead you and make it a real conversation, rather than launching into all of your talking points.
In the future, keep a journal/document where you can write down projects and things that you think will be important in an interview or one-on-one conversation with a manager to advocate a promotion. This habit will make conversations and interviews much more fluid.
Personality and Presence Matters
Phone interviews are not completely about the technical aspects of your work history. Be engaging and confident, you're selling yourself and your communication skills. Before you connect with a new recruiter - stretch your arms and legs, listen to your favorite song, or drink a cup of coffee. Whatever gets you focused and feeling great before your conversation. Take a few deep breaths to center yourself – have some talking points that you can follow along with, but remember, this is your chance to bring the words on your resume to life. Be professional and succinct, but be yourself! One piece of advice? Stand up, put in a headset and walk around while you're talking. Being on your feet can help you feel more spontaneous and present than slumping into a chair.
Deborah L Jacobs has great insight on this: "Smile as you speak. If you don't believe the difference this makes, test it by leaving yourself two identical voice messages - one with and one without smiling. During the phone interview, a good time to smile is when you talk about the work you've done, ask questions, or express your enthusiasm about the company."
Phone interviews are hard because you can't see your interviewer and their reactions, their facial expressions, and they can't see yours. Make sure your personality and energy comes through the phone with these simple strategies.
The Perfect Place
Make sure that the environment you've chosen for your interview is one that sets you up for success. Minimize distractions, disruptions, and background noise as much as possible. Wear what makes you feel confident. Just because it's a phone interview, doesn't necessarily mean that you'll want to still be in your pajamas. Like the age old saying, "Dress for success," wear what makes you feel best so you can exude that confidence over the phone.
Put It to Work
We're here to help you make sure you're standing out from the crowd: we put together this printable guide for you to put all of this into practice. Fill this out before your phone calls, have it on the desk in front of you (or in hand, as you walk around) and you'll be ready for a great interview.


Stay connected with Antenna. Follow @Antenna for our take on marketing trends, corporate culture, and current events.