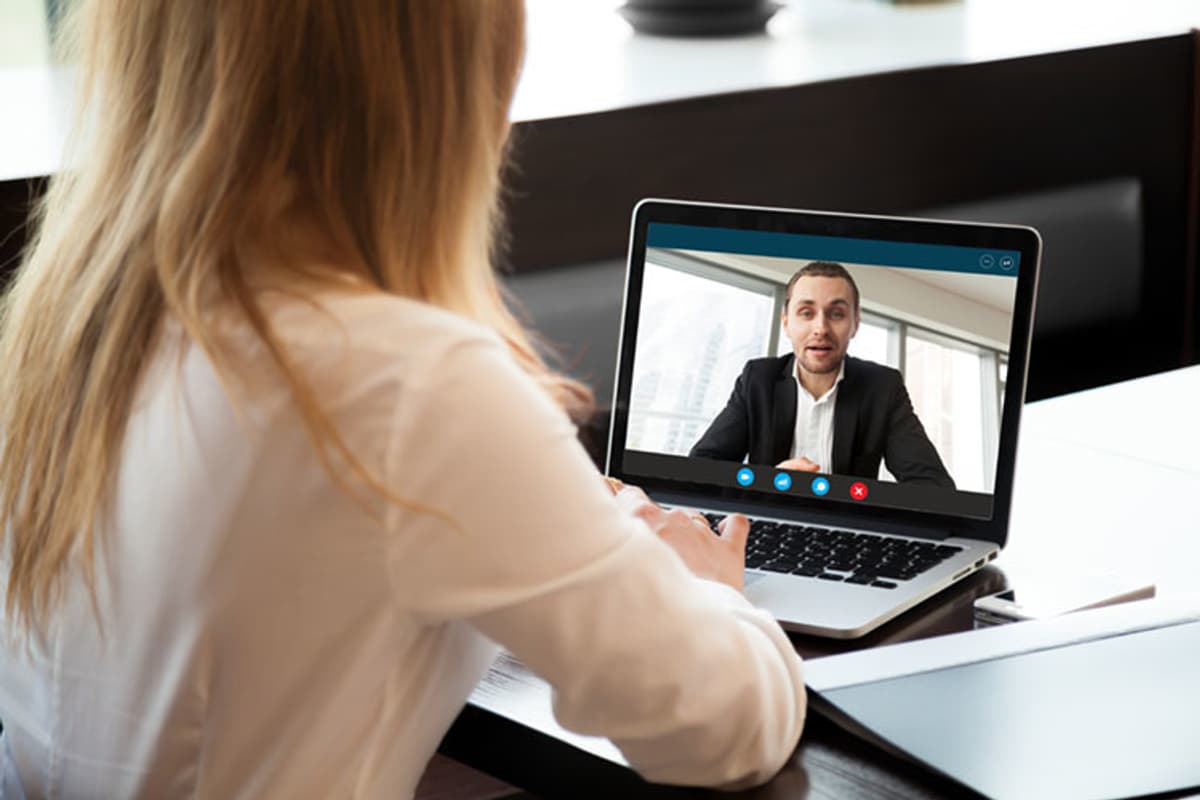 How to Prepare for a Video Interview: 8 Indispensable Tips
The way we work is changing rapidly not only for the workforce, but also for the talent industry as a whole. At Antenna, meeting via video conference calls has quickly become a part of our day-to-day schedules whether we're checking in with clients or connecting with new candidates. If you're job searching, it may feel overwhelming if you're not accustomed to doing video interviews. But don't worry — we've got your back and have assembled the tips you need to ace your next video interview.
For candidates
Testing, testing — Run a trial a day or two ahead of your interview to ensure both your internet connection and video conferencing platform are functioning properly. This would also be a great time to familiarize yourself with the platform you'll be using. While some tools, like Google Hangouts, are web-based, others, like Zoom, require users to download and install a desktop app ahead of time.

Dress appropriately — Wear what you would normally wear during a job interview. So make sure your outfit is professional, clean and shows up well on a screen. That means avoiding bright colors or intense patterns and instead opting for muted, softer tones.


Check your surroundings — Lighting is everything during a video interview. Facing a light source, such as a small lamp behind your computer, will not only help you show up clearly but also look good. Natural light through windows is also great. Select a spot in your house that has a neutral background. Additionally, a lot of video conferencing tools offer a way to either blur your background or allow you to choose a customized background.


Get rid of distractions — Close all your personal tabs, turn off your phone and ensure the room you are in is quiet. Try not to tap your pen, type or move around too much during your interview as most sounds are easily picked up by your computer's microphone.


Be personable — It feels weird to look right into the camera instead of at your own image or pretty much anywhere else on your computer screen but eye contact is just as important here as in-person interviews. Make sure your camera is pointed at the correct angle so your interviewer knows they have your undivided attention.
For interviewers
Be early — This will ensure that candidates know they are in the right place and will help avoid feelings of confusion and frustration.


Practice to be prepared — You're most likely the one who set up the interview and it's imperative to make sure you know how to schedule and participate in the video call. If there are multiple people interviewing the candidate, designate ahead of time who will share their screen if needed and who will take the lead on ending in a timely fashion.


Be patient — Pause to give the candidate time to finish their responses and account for time lags and lack of the usual social cues. Most importantly, understand that things happen. No amount of preparation on either your end or the candidate's can get you ready for an audio connection to suddenly stop working or someone unexpectedly entering the room.
While they may feel odd at first, video interviews don't have to be scary or intimidating. Just like any other interview, it's important to be prepared, act professionally and, above all else, relax. With these tips in mind, you'll be more focused and ready to handle whatever may happen while you're on the call.
Further reading: How to Win Your Phone Interview
Stay connected with Antenna. Follow @Antenna for our take on marketing trends, corporate culture, and current events.
ABOUT ANTENNA
Founded in 2006, Antenna is a leader in bringing top marketing professionals to corporations and nonprofits for project-based consulting, interim leadership, staff augmentation, and direct placement needs. Headquartered in Minneapolis, Antenna draws from its private community of experienced marketers to provide clients with on-demand resources — both individuals and teams. Our vision is to fundamentally change the way marketing teams get work done by helping clients balance the flexibility and expertise required by today's modern marketing organizations.