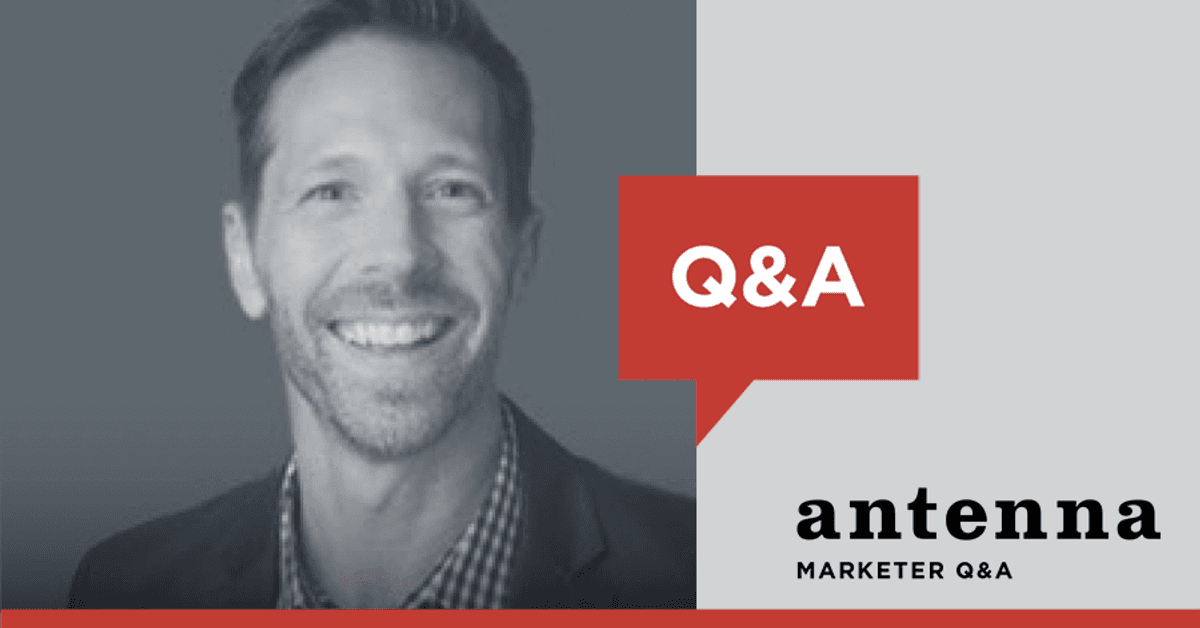 Marketer Q+A: Brad Smith of Schwan's
During these unprecedented times, we're focused on bringing you thoughtful advice from fellow marketing leaders across a variety of industries — all of whom are also navigating these uncertain waters.
Brad Smith, Vice President of Brand Marketing at Schwan's shares his thoughts on how his work is changing and the importance of being decisive in this current environment.

To start, describe where you're answering these questions from. What's your home office setup like?
It's like a dining room. Except now with a laptop on the table! Even before our new normal, my wife worked from a home office. So she has the pro setup. I find space where I can, but find myself at the dining room table most of the time. I'll move around to vary my surroundings.

What has been your biggest challenge leading a team through so many unknowns?
It's keeping people focused on our core jobs. It's easy for uncertainty to creep in. There's also risk of losing a personal connection when you're only doing video calls. More than that, the informal social interaction in the halls and the break rooms is missed by many people. We mitigate it a variety of ways. First, I carve out at least an hour to start or end my day and place five phone calls to members of the team or colleagues I'm not interacting with as frequently.
We've also had our share of Zoom happy hours, lunches and birthday celebrations. They are very useful for keeping people together. Lastly, we have a lot more frequent staff meetings and check-ins. Those are just as focused on mood and culture as they are on work progress. The most important thing I'm focused on is being visible and present. Any communication is better than no communication. So we have regular town halls even if there's not all that much to share.
What opportunities have surfaced for you or your team in the past several weeks?
We are all working in an unprecedented market environment, and conditions are changing on an hourly basis. We are in the food business, so we have a vital role to play in the nation's economy and supply chain right now. We have been working around the clock, making business critical decisions in real time to support this changing consumer environment. We've structured response teams across every aspect of our business to make sure we are serving our friends, neighbors and communities in the best way possible.
What advice do you have for other marketing leaders working through a time like this?
The concept of emotional intelligence has never been more important. We need to make sure our teams display resilience, focus and commitment. I believe the current environment demands decisive leadership and clarity. Get as much information as you can, but then make a decision and execute. Our teams have responded to understanding that's how we're acting right now. Know your leadership impact and be proactive. There's no playbook for any of this. So don't try to stand alone. Connect with your peers and community for support.
How do you think what's happening now will impact the future of work?
We are experiencing a seminal moment in our society and work culture. I believe what's happening now has accelerated the adoption of flexible working environments and remote technologies. We've all tried them, but I don't believe they've been universally rooted in how we work. That's changing and I don't think we'll ever go back.
Stay connected with Antenna. Follow @Antenna for our take on marketing trends, corporate culture, and current events.
ABOUT ANTENNA
Founded in 2006, Antenna is a leader in bringing top marketing professionals to corporations and non-profits for project-based consulting, interim leadership, staff augmentation, and direct placement needs. Headquartered in Minneapolis, Antenna draws from its private community of experienced marketers to provide clients with on-demand resources – both individuals and teams. Our vision is to fundamentally change the way marketing teams get work done by helping clients balance the flexibility and expertise required by today's modern marketing organizations.