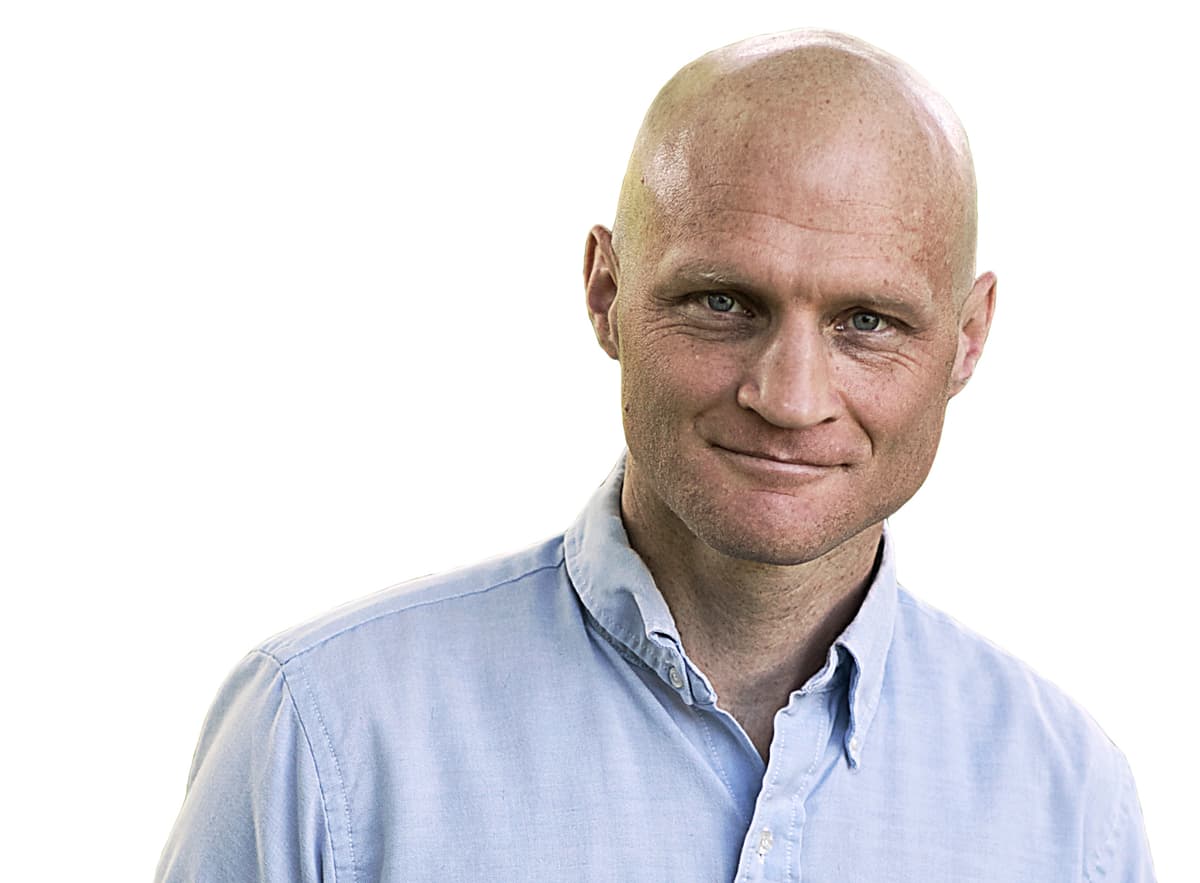 Scott Dikkers on How to Screw Up as Successfully as The Onion
The founder and editor of the popular satirical paper The Onion, Scott Dikkers speaks with characteristic energy and sardonic wit about how he built his team and the lessons he's learned from his years not only as a writer but as a leader. The website's clear vision – and clear disregard for orthodoxy – have made for its incredible success.
Don't Go Where The Path May Lead – Head To The Toilet Paper Museum
When Dikkers started The Onion, he knew that freelance writers were everywhere and in high demand. Plus, he couldn't lure them with fancy benefits or a well-known brand (yet). Rather than competing with other publications and chasing after the same pool of talent, he went to the edges.
"We just searched low," said Dikkers. "These were the people who were bitter, hateful, had no prospects. They were funny because they were filled with pain." One of his early writers was known around town for having a toilet paper museum in her house. It started with a few extra rolls here and there, but soon people started contributing to the collection, until she had nearly 3000 rolls from all over the globe, including places like the White House and the Guggenheim. Strange? Absolutely. She may not have been considered in-demand by lots of other publications, but Dikkers knew he needed creativity and irreverence, and wasn't afraid to take a risk on the right people.
Find Real Advocates
Dikkers tells the story of The Onion's early legal counsel as an exemplar of the kind of person you want working for you – someone who is a true brand advocate and loves their work.
As you can imagine, if you have any familiarity with the publication, The Onion has faced legal challenges and battles since the beginning. Early on in its history, an attorney came by because the paper had used an unauthorized photo of Ginger Rogers, and he had been hired to track it down and "sue [them] out of existence." Dikkers remembered exactly which photo he meant, and he knew that they would surely lose the case. After the lawyer had been searching through the back issues for quite some time, he came out and said, "I can't find the photo in question, but what you're doing here is hilarious." He volunteered from that day forward to be their pro-bono legal counsel.
"We put him to good use," said Dikkers. The most memorable instance was after an article they published, in which a local butcher shop had disclosed which of his restaurant clients bought the Grade C and Grade D meat. The butcher thought that information was off the record and was concerned that his customers were very upset, and he wanted to take legal action against The Onion. The lawyer steps in and said to Dikkers, "Give me $300 in cash and I'll have it taken care of by the end of the week." He went into the butcher and said, "Hey I saw you in The Onion and I thought, there's a butcher I can trust!" and bought $300 dollars worth of meat, and they never heard from the butcher again.
This lawyer is exactly who you want on your team, says Dikkers. Someone who sincerely believes in your brand, someone who is willing to be creative and determined, someone who is going to be a real advocate for you. Not just because it's their job, but because they are sincerely on board with your mission and values.
Give People Room
When The Onion was getting started, they hired anyone and everyone they could and had very few expectations: one weekly meeting, one article due per week. That's it. "The more freedom I gave my writers, the more work they did and the better it got," recalls Dikkers. "Your goal is to make a team of people empowered to become better and smarter than you. This is how you cultivate the top people. Give people as much freedom as possible and treat them like entrepreneurs."
By giving his team that must trust and flexibility, it let them take ownership of the work and be truly invested in it. "You could go into office anytime, day or night," says Dikkers, "and see writers cranking away on stories, trying to make them better."
Champion Your Staff
Speaking of the earliest staff at The Onion, Dikkers remembers getting a (small) stack of applications: "We hired all of them. I wanted to make a cocoon for these people, to let them focus on doing what made them happy."
It was this kind of support and championing of individuals that allowed The Onion to grow and flourish. Many years later, one of his long-time writers left after being passed over for a promotion. Rather than getting upset, Dikkers understood his mistake: "I had treated him like a cog in a machine. Everyone in a company is a human being, the leader's job is to draw out of them what they love and are compelled to do." He saw that writer leaving not as a betrayal, but as a personal failure for not continuing to nurture and support one of his talented staff members.
Subscribe to our blog to get the latest post delivered to your inbox weekly.
Stay connected with Antenna. Follow @Antenna for our take on marketing trends, corporate culture, and current events.
ABOUT ANTENNA
Antenna is a leader in delivering top marketing professionals to corporations of all sizes for project-based consulting, interim leadership assignments, and contract staffing engagements. With headquarters in Minneapolis, Antenna draws from its private community of experienced marketing talent to help clients balance the flexibility and expertise modern marketing organizations demand.