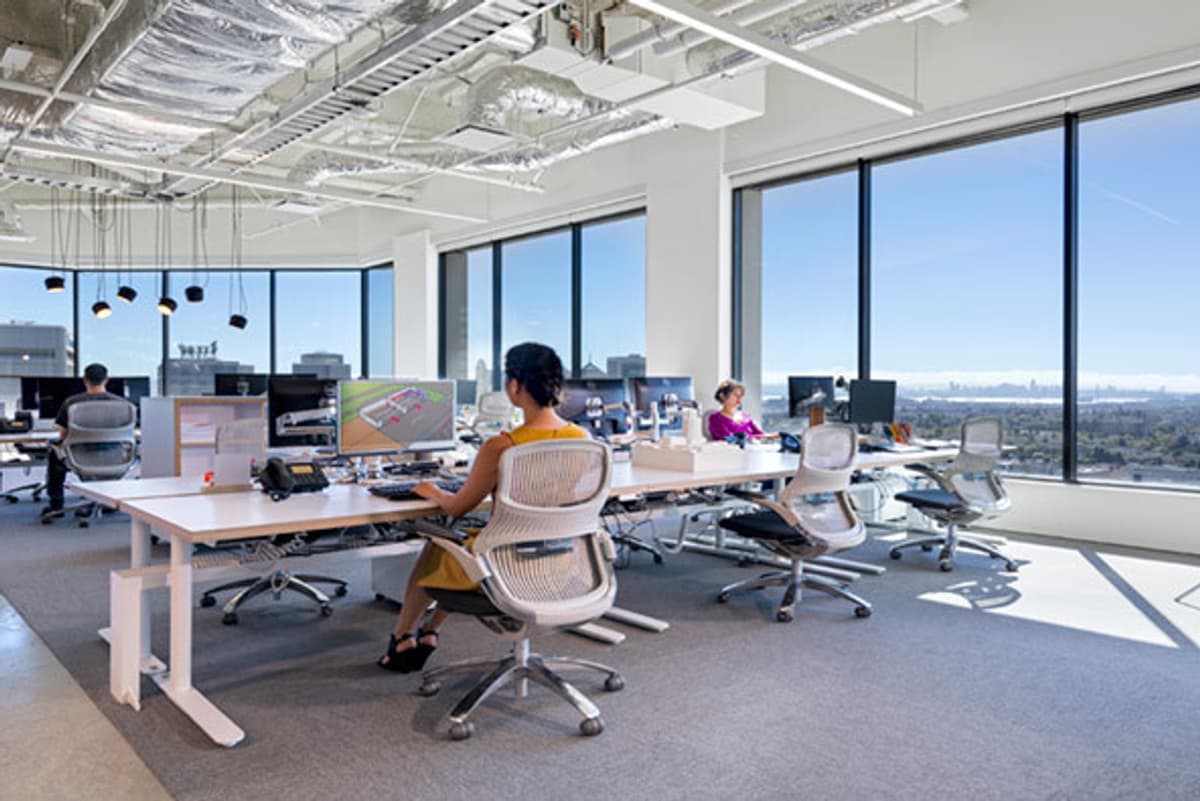 The Way We Work Webinar Recap: Returning to the Office and the Future of our Workplaces
In our recent Way We Work webinar, we partnered with Gensler to explore how the way we're working during the pandemic is influencing how we prepare to return to work in the future. In a conversation moderated by Antenna CEO Brendon Shrader, Cindy Coleman and Rachelle Schoessler Lynn of Gensler discussed findings from the U.S. Work from Home Survey 2020.
Most People Want to Return to the Office
Gensler's study surveyed 2,300 workers at companies of 100 or more across a variety of industries. 70% of respondents reported that they want to work in the office the majority of the week. The top reason why? The people. Workers miss in-person meetings, socializing with colleagues and impromptu face-to-face time. "The workplace is about connection," Coleman said. "People aren't getting the spontaneous 'water cooler' time. While we can socialize over the phone, there's something different about being in-person," she said.
Even with adoption of virtual collaboration technologies, 55% of respondents said collaborating with others is harder, and 51% felt that staying up to date on what others are working on is more difficult while working from home.
Younger Generations are Struggling With the Transition
Coleman and Schoessler Lynn shared that younger generations are struggling the most with the transition to working from home. "What we think is causing the younger generation to struggle is their home office environment. Gen Z and Millennials are often sharing space with multiple people and they may not have the right setup to spend multiple months working in one location," said Coleman. She noted that Baby Boomers, on the other hand, are more settled in their homes and usually have a defined area to go to work.
The survey responses back these comments: 50% of Millennial/Gen Z respondents said avoiding distractions is more difficult at home than in the office, whereas 41% of Gen X and 33% of Boomers report the same. Additionally, younger workers are less likely to feel accomplished at the end of a typical day and lack awareness of what's expected of them.
People Expect a Better Workplace When They Return
While people are ready to come back to the office, respondents in Gensler's study expect it to look different. Asked to rank the factors that would make them most comfortable returning to the workplace, people noted a combination of new sick leave policies, flexible work schedules, extensive physical changes (including social distancing and reduced workstation sharing) and enhanced cleaning protocols as must-haves.
Coleman and Schoessler Lynn shared strategies they've seen clients implementing in physical workspaces to encourage health and safety:
Touchless experiences. This includes biometrics, facial recognition and voice activated controls for elevators.
Increased signage. Floor decals will alert folks to one-way areas of buildings. Reminders to socially distance and encourage best-use protocols will be more prominent.
Improved air quality. Investing in new technologies to increase fresh air intake will be crucial for creating
Implementing these strategies requires a shift in thinking: "There has to be an all-in effort to build trust and to say 'I'm not coming to work because I am sick," said Schoessler Lynn. Along the same lines, companies should allow employees to choose the schedule that works best for them. When asked if the traditional 9-to-5 will go away as a result of this experience, Coleman said yes, especially as more organizations experience the benefits of working remotely.
"We're looking at the future of the office by asking: What's the job description of the office? We're thinking about not just what we do while there, but the reason we come to the office in the first place," said Coleman. That means shifting thinking about the office from "where I do my work" to "where I experience culture" or "where I receive training" to "how I grow professionally and learn constantly."
The new workplace must provide a variety of options and the flexibility that allows people to do their best work. This could include private rooms for focus, or phone calls; semi private areas for individuals or small teams; and whiteboarding or brainstorming areas for teams at large. But ultimately, each business must tailor their spaces so that employees feel empowered, healthy and safe.
If you're interested in hearing more about Gensler's perspective on returning to work, listen to Brendon Schrader's most recent The Way We Work podcast with Rachelle Schoessler Lynn.
Stay connected with Antenna. Follow @Antenna for our take on marketing trends, corporate culture, and current events.
ABOUT ANTENNA
Founded in 2006, Antenna is a leader in bringing top marketing professionals to corporations and non-profits for project-based consulting, interim leadership, staff augmentation, and direct placement needs. Headquartered in Minneapolis, Antenna draws from its private community of experienced marketers to provide clients with on-demand resources – both individuals and teams. Our vision is to fundamentally change the way marketing teams get work done by helping clients balance the flexibility and expertise required by today's modern marketing organization.