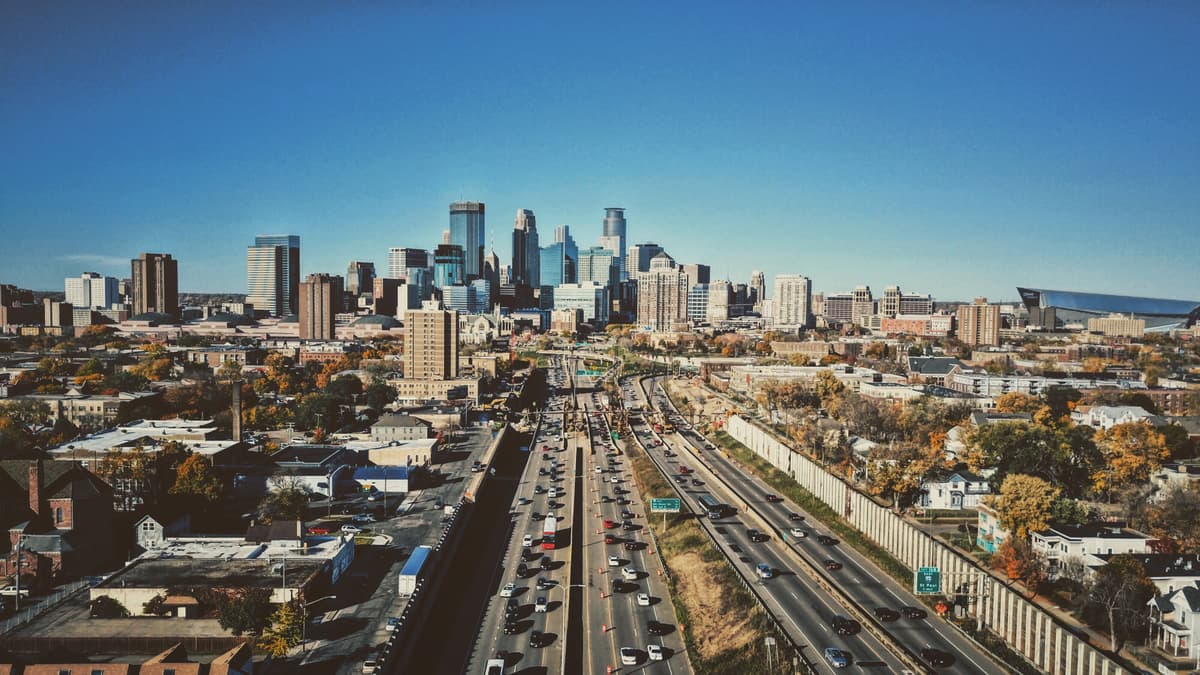 The Future of Changing Demographics
Minnesota is home to one of the highest proportions of working adults in the nation, ranking #3 nationwide, and by lots of standardized measures, things are getting better for Minnesotans. Jobs, GDP, household income, 4-year college and high school graduation rates, and percentage of adults with a bachelor's degree have all been on the rise, while the poverty rate and the housing cost burden have dropped.
Despite these rosy numbers, Minnesota still has a long way to go in making sure those benefits are distributed and enjoyed by all. Two major questions are facing Minnesotans as a community, and the Minnesota workforce in particular: how are our communities changing? And how does that impact how we foster talent?
Three Major Shifts
We're Getting Older
The school-age population (children 5-17) is leveling off in the state, while the percentage of adults over the age of 65 is going to significantly increase and keep growing until 2040. This is unlike anything we've seen before. Since the 1950's, growth in Minnesota's older adult population has averaged a 69,000 person increase per decade, but the 2010s and 2020s will be more than four times that level, at 282,000 and 297,000 respectively. That's more older adults in just twenty years than in the previous sixty.
What does this mean for workers and companies? It's hard to predict exactly. Whether out of necessity or genuine enjoyment, many older adults are pushing out their retirement age and staying longer in the workforce. When they do retire, the state will face some "leadership vacuums," and need people to fill the roles – at all levels – that are now vacant. Experts also predict a rise in industries like housing, transportation, and other service sectors as we build systems to support and care for the increasingly aging population.
We're Getting More Diverse
Our emerging workforce is more racially and ethnically diverse than those retiring from the workforce. Among young people, almost 50% identify as people of color, whereas the aging population is largely white. In 1960 only 1% of Minnesotans identified as people of color, but right now that number is 23%, and is expected to be 1.5 million people by 2030. For children under the age of 18, the fastest growing groups are people who identify as Hispanic and those who identify as two or more races. In order for our state to have a viable, let alone thriving, economic future, we have to be a place that not only welcomes but meaningfully includes and engages diverse populations.
We Need to Be Desirable to New Residents
Since 2010, Minnesota has seen a net gain of 82,000 residents due to migration. Behind those numbers are more interesting facts: we saw a net loss of 26,000 people to other states, but 108,000 net gain of people from other countries. We've lost retirees to predictable places like Florida, Arizona, and Texas, but we've also lost workers to North Dakota. While Minnesota has a lot of economic opportunities, the data shows that statewide we're not great at offering meaningful social connections, especially for people of color and professionals of color.
Minnesota's foreign-born population continues to play a significant role in shaping our communities. 1 in 6 kids in Minnesota is the child of an immigrant. Compared to the US as a whole, Minnesota has more foreign-born residents from Asia and Africa, and fewer from Latin America. Back in 1910, Minnesota had a large foreign-born population, largely from countries like Germany, Norway, and Sweden. Today the most common countries of origin are Mexico, India, and Somalia. The question remains: how will this data continue to shape our communities? And how can we adapt to the changing realities in a way that's best for all, to offer real opportunity and welcome to those who are making Minnesota their home?
Workforce Impact
The state as a whole is predicting a decline in working age adults, as the population of the state ages. And while older adults may be delaying their retirement, the state is still facing a workforce shortage, and will be facing needs particularly in healthcare, computing, manufacturing, and service sectors.
Our state also remains home to some of the largest gaps in employment in the nation. Rather than bemoaning a pipeline problem, where we believe that workers aren't there, we can see that as a state, it's really a matter of not engaging talent that is already available. Consider these sobering statistics:
Nationwide, states who have been successful in closing their employment gaps have closed their educational achievement gaps as well. And while Minnesota has significant educational attainment, the great schools and great jobs seem to be available only if you're white. The data shows that the children of color in Minnesota don't have the same opportunities as white children, and that the education gaps are a mirror of the employment gaps that we see. According to the Minnesota Demographic Center, "In the coming decades, greater numbers of migrants, both domestic and international, will be necessary to meet our state's workforce needs and to buttress economic activity."
Workplace initiatives around diversity, equity, and inclusion are not only the right thing to do, but imperative for any competitive business to get ahead – or even stay afloat – in the coming decades. The data is clear, as are the opportunities. The aging population and the rising percentage of people of color impacts business strategy, and addressing these issues will quickly become table stakes.
Want to learn more about the future of changing demographics in Minnesota? Join us December 6, 2019 to hear from Allison Liuzzi of Wilder Research. Register here: https://waywework.com/events
Stay connected with Antenna. Follow @Antenna for our take on marketing trends, corporate culture, and current events.
ABOUT ANTENNA
Founded in 2006, Antenna is a leader in bringing top marketing professionals to corporations and non-profits for project-based consulting, interim leadership, staff augmentation, and direct placement needs. Headquartered in Minneapolis, Antenna draws from its private community of experienced marketers to provide clients with on-demand resources – both individuals and teams. Our vision is to fundamentally change the way marketing teams get work done by helping clients balance the flexibility and expertise required by today's modern marketing organization.