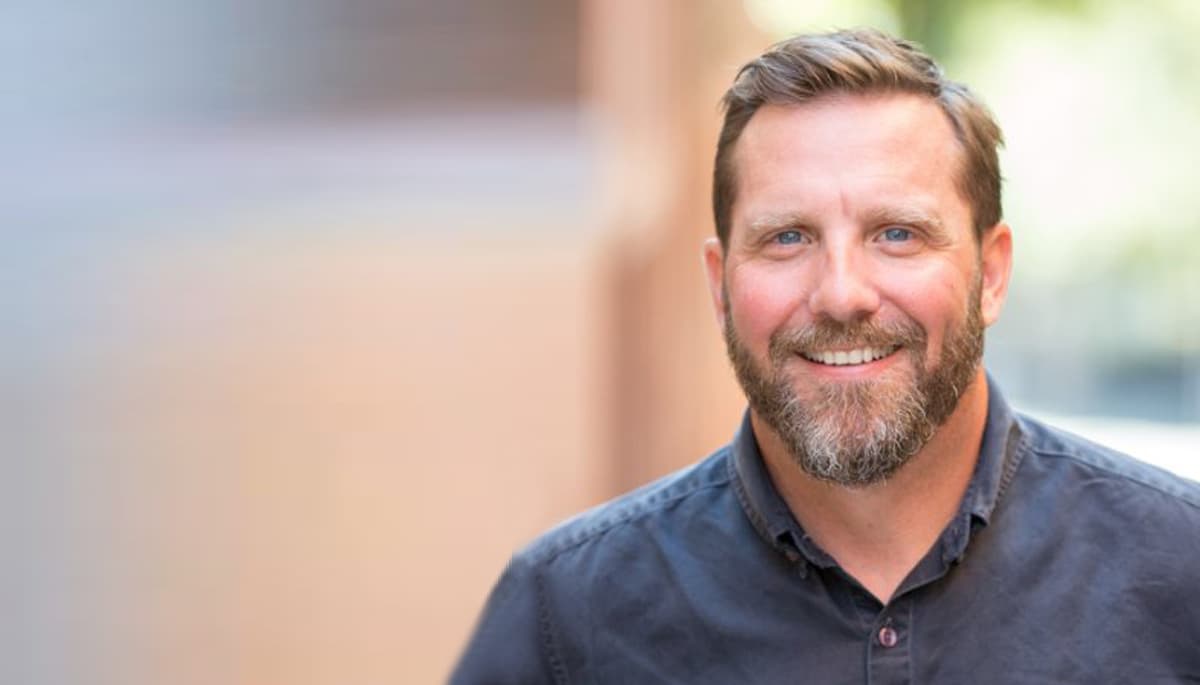 Marketing Leader Series: Jeffrey Gorder, Mono
At Antenna, we're always interested in learning how marketers got where they are, and what they do to keep growing and improving. In this blog series we're interviewing marketing leaders we respect and admire at companies across industries.
Jeffrey Gorder is a longtime friend and an Antenna adviser. He has worked in the marketing world for more than 20 years. For the past nine he has been at mono, an incredibly respected creative agency based in Minneapolis. Now he's taking mono west as he leads the growth of its new San Francisco office.
We asked Jeffrey how the agency world is changing, what he's hearing from CMOs and what advice he gives to young marketers.
What challenges are your clients facing?
CMOs today have a bigger seat at the table when it comes to revenue, therefore, performance marketing and customer acquisition are critical to their success. As a result, they are looking for agency partners that can be true business partners. I've noticed the conversation shifting from a focus on brand awareness and creativity to a deeper dialogue about growing their topline revenue and truly impacting their growth. It's not just "how are you going to grow my brand?" It's also "how are you going to build my business?"
Even when I'm talking to a big brand, these conversations are starting to feel more and more entrepreneurial, which I think is a wonderful shift for our business and for me personally. At my core, I am a growth guy and to see and experience the shift in our industry is invigorating.
One of the specific tactical challenges I'm seeing right now is around content for social media. Brands need to create a lot of content and execute at a high production level that's aligned with their brand attributes. Building an internal model that delivers the creativity they expect or partnering with agencies nimble enough to deliver that content is one of their biggest challenges.
You've been heavily involved in building a new mono office on the West Coast. What has it been like to break into that crowded market?
It's been an amazing adventure to be part of this team and get this office off to a successful start. This venture is such a critical element to mono's growth plan and the West Coast has been a wonderful fit for our design-driven culture.
One of the key learnings we have encountered is there are a lot more hybrid agencies on the West Coast and this creates a different competitive landscape. We compete with so many types of agencies that have different offerings and skill sets. We're up against big integrated agencies, content-focused shops, hardcore digital agencies, design firms, innovation agencies, and even production companies.
Managing through this dynamic is a challenge. More and more, clients want a bespoke offering from their agency. I think the agencies that will be successful have to build a nimble model that's moldable to what their clients are looking for. That means you need to build a talent pool that flexes based on the opportunity, have incredible partners, and in our case, collaborate seamlessly with our larger and more robust office in Minneapolis.
What do you wish you'd known when you were first starting your career? What advice would you give to young marketers?
I used to tell people: "Get into the largest organization you can. Find an organization with a wonderful training program." Even two or three years ago I'd give that advice.
But now I say the exact opposite: "Go small." Small organizations allow you to wear more hats, fail and take risks. Going small puts you into more unique organizations — companies that are out to break category conventions — and that's really exciting to be a part of. And most are run by people who have grown up in big companies, so you get big learning in a smaller, more hands-on environment where you're closer to the business on Day One. I just think getting the opportunity to stretch your skill set and be more uncomfortable trumps the big training program.
Subscribe to our blog to get the latest post delivered to your inbox weekly.
Stay connected with Antenna. Follow @Antenna for our take on marketing trends, corporate culture, and current events.
ABOUT ANTENNA
Antenna is a leader in delivering top marketing professionals to corporations of all sizes for project-based consulting, interim leadership assignments, and contract staffing engagements. With headquarters in Minneapolis, Antenna draws from its private community of experienced marketing talent to help clients balance the flexibility and expertise modern marketing organizations demand.