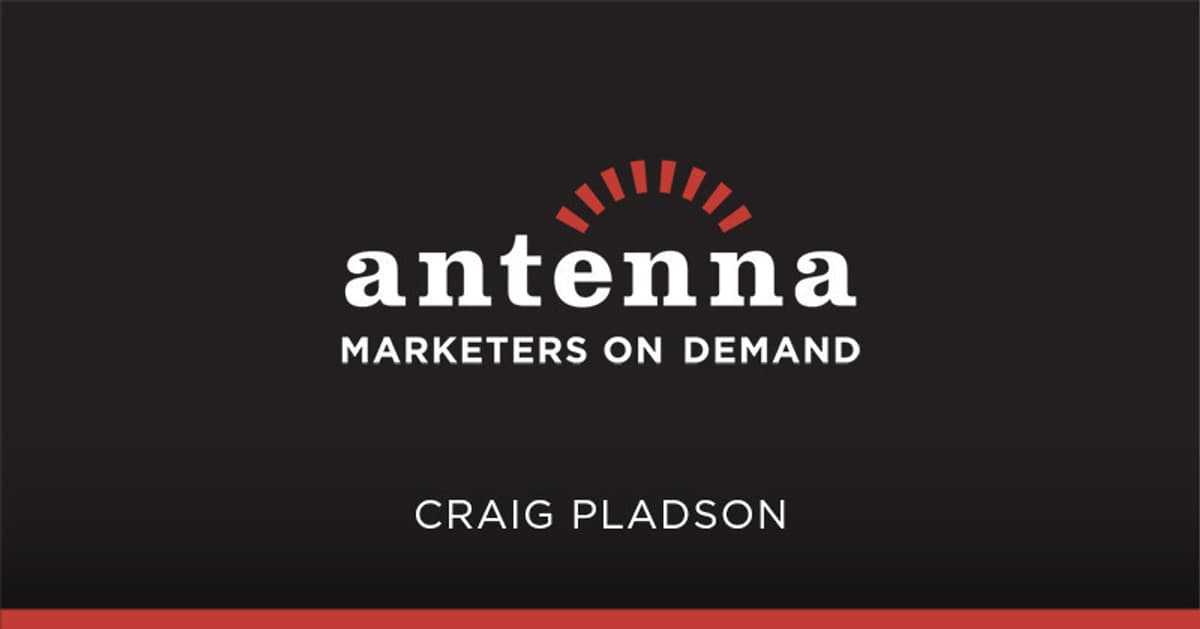 Marketer on Demand: Craig Pladson
For our Marketer on Demand series, we're sharing the stories of how work is changing within our own community in light of the pandemic. From interim leaders to our most senior consultants, we'll bring you unique perspectives and fresh examples of how all marketers can make an impact right now.
About Craig
I've spent my career driving digital innovation while leading teams at great companies like General Mills, Colle+McVoy, GoKart Labs and Ovative Group. I'm also an adjunct teacher at the University of Minnesota and the University of St. Thomas. In March 2020, I went out on my own and started an independent marketing and education consulting practice. I am excited about bridging my digital and education paths into one portfolio of services aimed at helping brands and people lead, make change and grow.
When I'm At My Best
I love working with relatively small, fast-growing companies led by people who are open-minded, collaborative and willing to experiment with new ways to grow their business. More specifically, there are four ways I most commonly engage with clients:
Brands I've Worked On
Startups all the way up to Fortune 500s; on the agency side, client side and in higher education.
How the Pandemic Has Changed the Way I Work
The pandemic started to hit its stride when I started my own company, so I'm having a little difficulty distinguishing between how each one has impacted the way I work. I've adapted well to the remoteness, but the triple-threat of work + teaching (my students) + teaching (my son) has forced me to find ways (see: noise-cancelling headphones) to keep my mind focused and on track. Oddly enough, I feel more productive now than I did when I was a full-timer.
What Marketing Leaders Need the Most Right Now
Confidence and (re)articulation of their vision, strategy and what success looks like. Great marketing leaders thrive in ambiguity and lead teams to new ways of thinking as a result.
The pandemic has heightened the level of uncertainty, but I believe marketing leaders will find a way to innovate through the coming months and many MBA case studies will be written about it.
How Marketing Leaders Can Make An Impact In Uncertain Times
Be present and mindful of the needs of customers and employees. Each day brings new challenges, opportunities and real-time shifting of priorities. Due to the furious flow of activity, being aware of what people really need from you is arguably the most important thing you should do to set your priorities straight and make the most of your day.
---
Craig Pladson
Blending digital and education to grow brands and people.

Stay connected with Antenna. Follow @Antenna for our take on marketing trends, corporate culture, and current events.

ABOUT ANTENNA
Founded in 2006, Antenna is a leader in bringing top marketing professionals to corporations and non-profits for project-based consulting, interim leadership, staff augmentation, and direct placement needs. Headquartered in Minneapolis, Antenna draws from its private community of experienced marketers to provide clients with on-demand resources – both individuals and teams. Our vision is to fundamentally change the way marketing teams get work done by helping clients balance the flexibility and expertise required by today's modern marketing organizations.