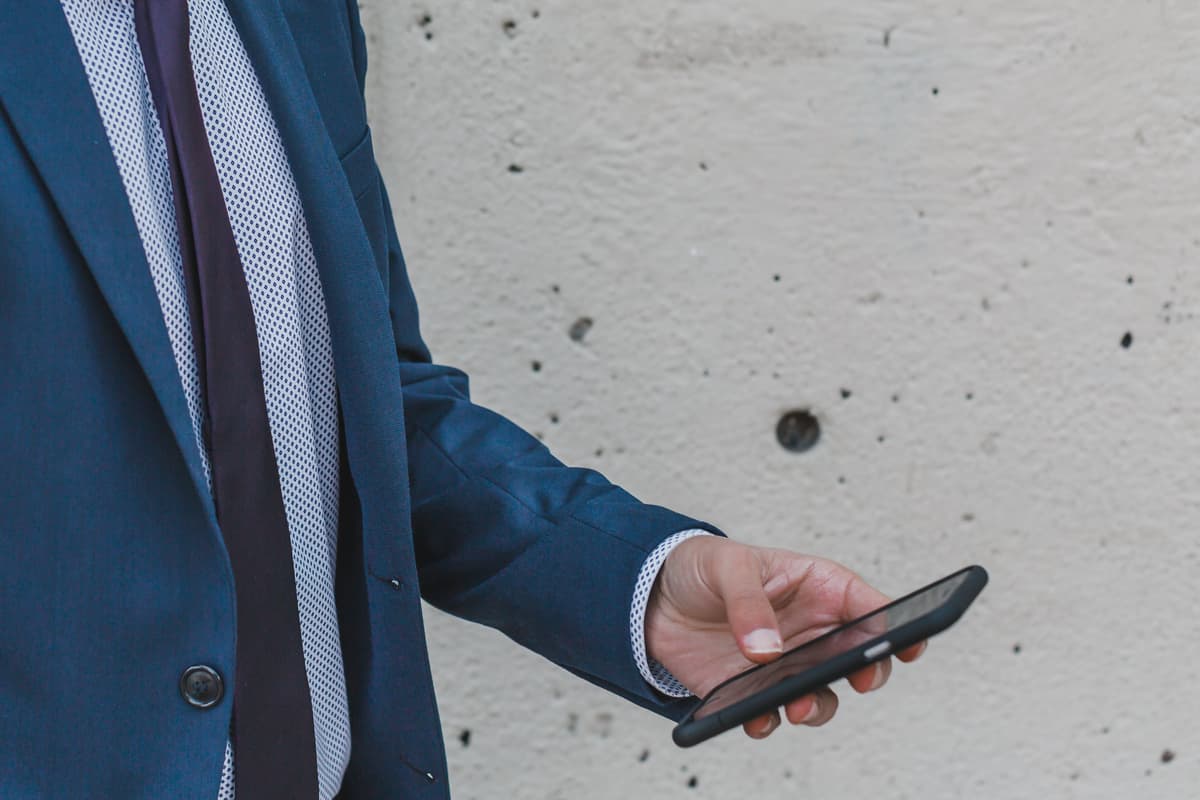 The Simple Guide to Improving Your Email Automation
We all know that email marketing is where it's at these days. But there's still a lot of crappy email marketing out there. Whether you're a beginner or seasoned pro, this guide — full of expert tips — is here to help.
1. Your audience is your friend
Andy Fossett of GMB Fitness is obsessed with email marketing, and credits his list for his success. First, he says, targeting and re-targeting are essential. Your e is valuable because it's people who have already said they like you and want to hear more. Make sure that you're giving them what they want, and that you follow up. Whether that's following through on ads with someone who watched your Facebook live, or keeping tabs on your current subscriber preferences (maybe they love your ebooks but not the webinars), do what you can to keep your list focused and engaged.
Second, make it easy to get involved. Don't worry about gating content or having an overly complicated pitch – make it easy to subscribe, enroll, or download. The faster you can get them into action, the more successful you'll be.
Lastly, visuals matter more and more. "Beware the bad stock!" Fossett warned. Get creative with design, without overcomplicating it, and be thoughtful about the images you select. Don't let subpar photos ruin great content.
2. Let's get personal
With all the sophistication of email marketing software, it's easier and easier to send mass messages, but beware of over-automation. If possible, de-automate some of your emails. Pat Flynn, entrepreneur, blogger, and podcaster best known for his blog and podcast Smart Passive Income, loves tools like Bonjoro which let him send (quick! easy!) These emails are timely, personalized and relevant to readers, driving higher open rates which means more visits and revenue for your business.
Speaking of keeping the focus on the audience, always let them select and tell you what they want. It's totally ok to ask them, just as long as you follow through. The more you can segment and personalize your content, the happier and more engaged they will be. Rather than trying to pull patterns out of pages of data, let your subscribers have a clear choice about what they want to get from you. They get what they want, and you get clear about what to offer to whom – everybody wins.
The other big opportunity with an audience-first mentality is letting them become the voice of your brand. How many commercials have you seen where the actors (or spokespeople, like Oprah for Weight Watchers!) are just reading actual online reviews of the product or service? The copy writes itself when you use the feedback of your loyal and enthusiastic fans. Not only is it the best #humblebrag to have someone else say how great you are, being featured also makes fans feel valued.
3. Copy that
For copy to be effective, you have to know what you want. Whether you're going for the big pitch or just asking for an email address, it's crucial to sound like your users. What terms do they search for? How informal/conversational do you want to be? How do people outside your industry talk about what you do? For example, the rise of independent and alternative work is clear. Maybe you want to start marketing your boutique branding company to gig workers. It would help to know that those in that line of work prefer to be called "freelancers" and part of the "freelance economy," instead of focusing your copy on the "gig economy."
Joanna Wiebe of Copy Hackers pushed writers to write copy that takes courage. "Don't write for the scanners or the haters," she says, explaining that even the best copy couldn't convert them. Instead, make your readers uncomfortable: agitate the problem before offering the solution. "It sounds intense, but it's incredibly effective!"
4. Accessibility is key
According to the CDC, nearly 61 million US adults live with some sort of disability — and that number is growing.
When designing your email, it is crucial to make choices that allow folks with disabilities to access, perceive and engage with all your content. A nice-looking email that isn't accessible can have a negative impact on your brand and possibly alienate a portion of your audience.
Using descriptive subject lines, contrasting colors and proper alt text for images are all good practices in general, but even more so when designing with accessibility in mind.
Subscribe to our blog to get the latest post delivered to your inbox weekly.
Stay connected with Antenna. Follow @Antenna for our take on marketing trends, corporate culture, and current events.
ABOUT ANTENNA
Antenna is a leader in delivering top marketing professionals to corporations of all sizes for project-based consulting, interim leadership assignments, and contract staffing engagements. With headquarters in Minneapolis, Antenna draws from its private community of experienced marketing talent to help clients balance the flexibility and expertise modern marketing organizations demand.