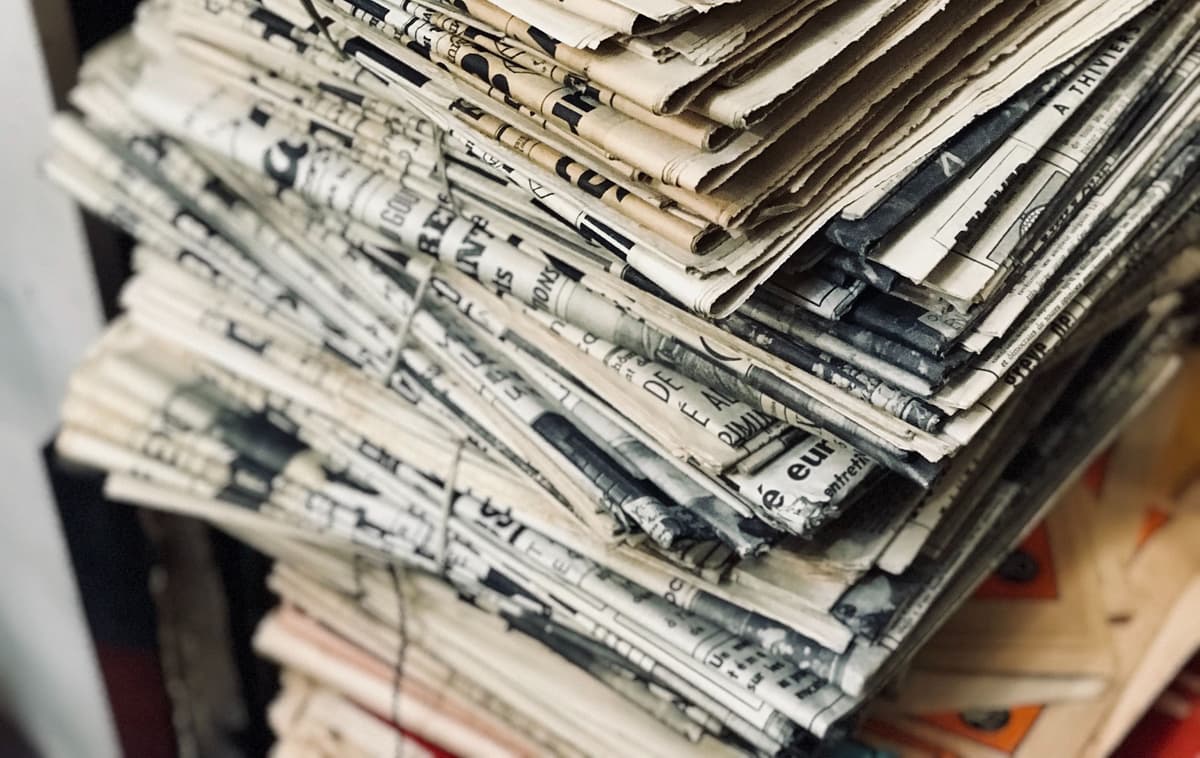 How to Win at Content Marketing
"Our relationship to content and technology is changing faster than ever before. It's a challenge and an opportunity for us as marketers," says Scott Severson, President of Brandpoint. Gartner predicts content marketing to be a three billion dollar industry in 2019, and that in the next ten years it will be so infused with modern marketing that it will both overtake and become marketing itself.
On the other hand, there has never been more content, and publishing content for content's sake is outdated and overrated. If Severson is right, and "content marketing is the only marketing that's left," but there's already too much out there, how can a smart brand stand out? Four things to consider, and reconsider, if you want to win at content marketing.
Who's At the Table?
Team structure is a common issue. Teams are often built as an organization is growing, but not often enough reevaluated and realigned once a program is in full force. Severson recommends approaching accountabilities through the lens of the content life cycle, and then solving for the gaps. Ultimately, make the structure clear so that everyone knows where the accountabilities lie and who is responsible for which elements. (This includes your content marketing technology and tools.)
Ask yourself: what are the core responsibilities you need to cover?
One other word of warning: "No one can, or even should, do it all," says Severson. Many small organizations hire one person to be the "marketing unicorn," expecting them to run an entire program from end to end. Partner with agencies and freelancers to bring expertise along specific points of the journey, rather than relying on one person to do everything with excellence.
Who Are You Talking To?
Ann Handley has one simple question for you when it comes to understanding your audience:
Will our customers thank us for this?
Content marketing is all about considering who the audience is and what they need, which may be why REI was voted Content Marketer of the Year, according to the Content Marketing Institute. Their content, first and foremost, is about helping their customers enjoy time outdoors. With tutorials on how to run a 100-mile race, to how to build a fire, there's something for everyone who wants to #OptOutside. "You have to have an intense focus on providing value to the people your organization serves," encourages Severson. The focus needs to be on the end user, not the brand itself. "You don't want to be like the bad first date where you only talk about yourself."
Lastly, don't limit yourself to who you think your audience is. Google reports, "Marketers who try to reach their audience solely on demographics risks missing 70% of their potential mobile shoppers." For example, 40% of baby product purchasers live in households without children. Focus on providing value to your true audience if you want to stand out.
How's It Going?
We have access to an overwhelming amount of data – it's easy to get off course. From the start of campaigns, define how you're going to measure success. Find a set of KPIs that will help you tell if the process is on- or off-track, and develop a process to update KPIs on a regular basis.
Ask yourself: What data do you need to measure to understand if you're making an impact or not?
Just because you can track everything, it doesn't mean that you should. "If you're measuring and trying to improve 20 metrics and five channels all at the same time, it's not going to work," warns Severson. Make sure your KPIs are mapped to how they will have an impact in revenue. Severson asks starkly: "Do you want to get paid in traffic and leads?" That's what we thought. Make sure you're measuring to the right outcomes.
What Are You Saying?
You've got your team, you've put your audience front and center, you know your outcomes, now you can start to consider the content itself. According to the Content Marketing Institute, only 32% of B2B markters say they have a documented content marketing strategy, while 71% of B2B buyers began their customer journey with an unbranded search, and 96% of B2B buyers want content with more input from industry thought leaders.
Ask yourself: What value do you have to offer?
But there's more content marketing than ever. In 2012, there were 500,000 new blog posts a day, which was plenty, but now there are over 3.5 million published per day. (You can even see a live update of that number each day with this counter.) We know it's not about creating more. It's about creating quality that will cut through that noise. In 2017, search engines like Google drove more traffic to websites than social media did – the first time search took the lead in three years. There are over 200 ranking factors that Google uses to assess quality, but the main this is that your content has to be useful to someone. Google looks at how people interact with your content to determine if it's actually providing value.
"People do not buy goods and services," says Seth Godin. "They buy relations, stories, and magic." Tighten your focus and be sure you're telling the right story with this simple process: strategize, plan, create, review, promote, and measure. By having a more operational approach, you can stand out as a signal in the noise.
You have to start with a great team and a deep understanding of your audience, with the intent to serve them content of real value. (Remember: brand-centric content is only helpful if someone is already in your funnel.) From there, you have to know where you're trying to go, and what kind of feedback and metrics will point you in the right direction. From there, throw your hat in the ring! Add one more to the 3.5 million blog posts. At the end of the day, it's about getting people to think that you're smart and helpful so that they like and trust you. Joe Pulizzi, founder of the Content Marketing Institute, sums it up perfectly: "Content marketing is the only kind of marketing that provides ongoing value, whether you purchase the product or not."
Subscribe to our blog to get the latest post delivered to your inbox weekly.
Stay connected with Antenna. Follow @Antenna for our take on marketing trends, corporate culture, and current events.
ABOUT ANTENNA
Antenna is a leader in delivering top marketing professionals to corporations of all sizes for project-based consulting, interim leadership assignments, and contract staffing engagements. With headquarters in Minneapolis, Antenna draws from its private community of experienced marketing talent to help clients balance the flexibility and expertise modern marketing organizations demand.