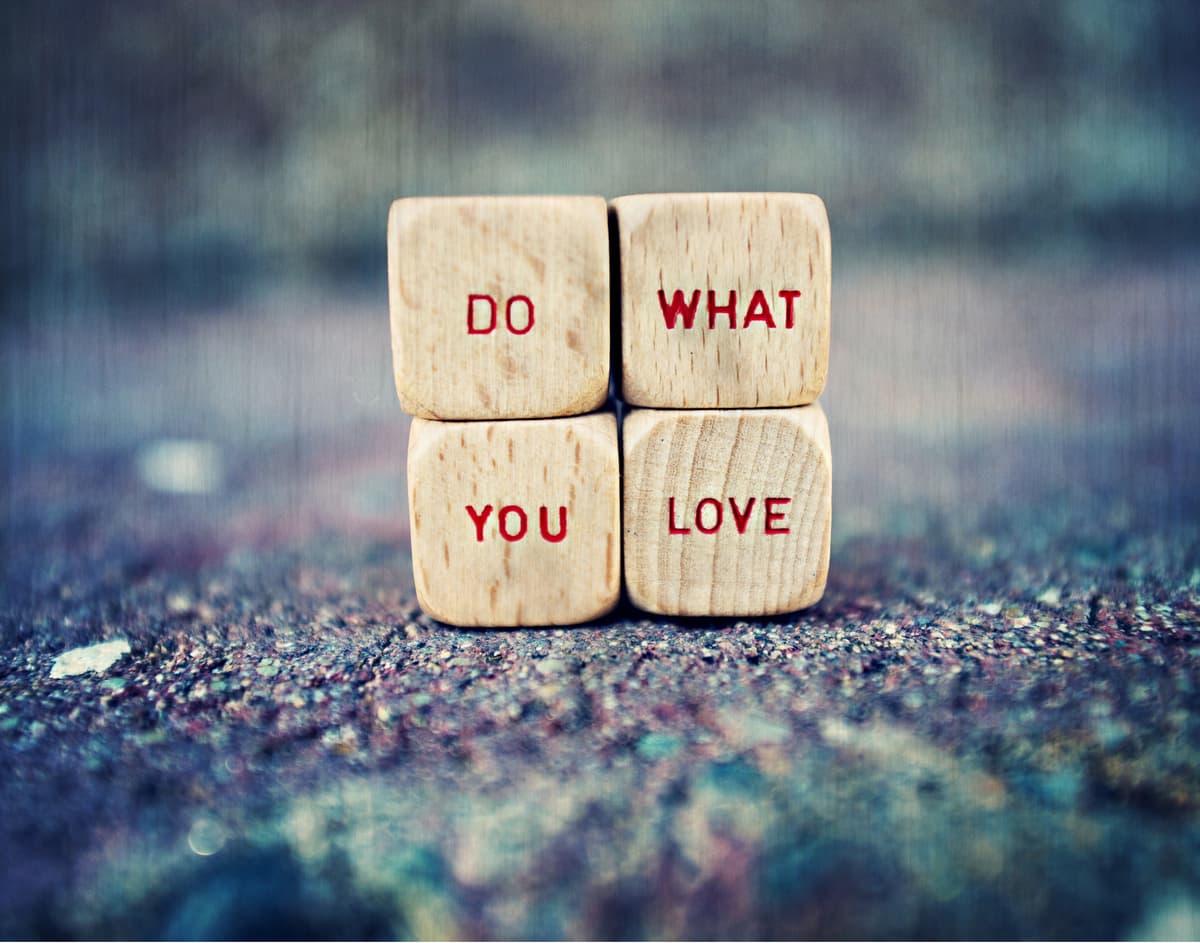 How to Find Work You Love
How do I do work that I love?
At Antenna, we're always helping people answer that question. If you feel an itch for a different work model, you're not alone: Sixty million people work in the gig economy. We talk to people of all ages and experience levels, from senior leaders to new college graduates, who are looking for work that matches their values and priorities.
The Carlson School of Management at the University of Minnesota hosted a panel to think through these themes. Anne Pryor, a certified coach and co-founder of Meaningful Connections, Eric Harkins, president of the executive coaching firm Navigate Forward and Antenna founder Brendon Schrader shared advice for moving toward a job you love.
Do a Self-Assessment
First, get really specific about what you want out of work and life. Harkins says that he meets with hundreds of executives every year and that 80 percent say "I just want to look forward to going to work again."
Do a self-audit to understand your priorities:
Do you want a job that lets you be home with your kids more often?

Are you interested in working for yourself? Finding an organization that shares your values? Building a "portfolio career" of numerous part-time gigs instead of one full-time job?

Are you looking for work that feels more meaningful and fulfilling?

Do you just want to work 40 hours a week, instead of 70?

What are the trade-offs you're willing to make to get what you want?
Once you know what you want, think about how your strengths line up. What's the intersection of what you're looking for and what you're really good at? Pryor says that when she started building her portfolio career of multiple work roles and activities, she narrowed her focus by listening to what people were coming to her for. That's the high-value work she pursued.
Harkins suggests asking yourself questions like:
What would you do if you knew you wouldn't fail?

If there was an extra day in the week, how would you spend it?

When you're at your best, what are you doing?

What makes you unique? What do people come to you for?
Once you know your priorities and what you bring to the table, be intentional about your search. Make a list of the industries and organizations you're interested in. Find the people at those places who make decisions and get in front of them.
Take Another Look at Your Assumptions About Work-Life Balance
There are a few common misconceptions about work-life balance.
Myth: If you want to climb in your career, you have to sacrifice everything.
Truth: Sure, some people sacrifice their personal life and throw themselves into their career, but that's not for everyone. Make your choices and set clear boundaries about your work life.
Myth: You should shoot for an absolutely perfect balance between work and life.
Truth: Finding a mythical "perfect" balance isn't achievable. But integration between work and life is realistic. Put yourself in a position to win around work-life flexibility.
Harkins says he was struck by something he heard early in his career: "Work-life balance is being where you want to be at any given time." That might mean working late to prepare for a big presentation one night, and being at your kid's school performance on a weekday morning. Work-life balance will look different every week, for every person.
Read how Antenna President Jennifer Laible created a work-life balance strategy.
Find an Organization That Matches Your Values
Most people start the journey toward more flexible work by talking to their existing manager. The panelists suggested being very specific in those conversations about what "flexibility" means to you. "Clarify what you're asking for right away so that you dismiss any misconceptions about the word 'flexibility,' " Schrader says. For example, are you asking to leave by 4 p.m. every Friday? To take off extra time in the summer? To work from home two days a week? Get specific.
If you're afraid to have that conversation with your manager, or you tried to talk about it and it didn't go well, you're probably at the wrong organization, Harkins says.
"Look for an organization with an accountability culture, not a face-time culture," Schrader says. In an accountability culture, you'll be judged based on your performance, not on the hours you spend at the office.
Finally, the panelists shared their top pieces of advice for people who want to move toward a career they love.
Schrader urged people to invest in the process of figuring out what they want. Do a self-assessment, and don't think you have to do it alone. Coaches like Harkins and Pryor are great resources and have a long history helping people figure this out.

Harkins shared one of his favorite quotes: "It's never too late to be what you might have been." Don't discount your dreams — you can do the work you've always wanted.

Pryor: Set an intention for what you really want, be positive about it and put it out there. You can do it.
Subscribe to our blog to get the latest post delivered to your inbox weekly.
Stay connected with Antenna. Follow @Antenna for our take on marketing trends, corporate culture, and current events.
ABOUT ANTENNA
Antenna is a leader in delivering top marketing professionals to corporations of all sizes for project-based consulting, interim leadership assignments, and contract staffing engagements. With headquarters in Minneapolis, Antenna draws from its private community of experienced marketing talent to help clients balance the flexibility and expertise modern marketing organizations demand.