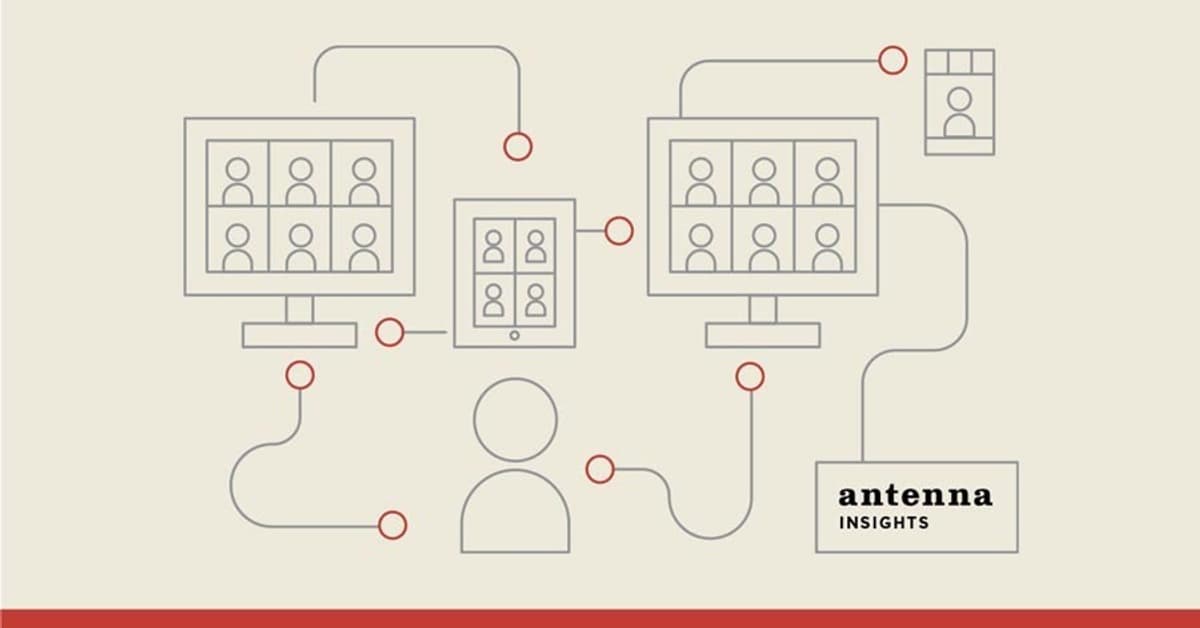 Marketing Leaders: Here's How to Engage Your Team Remotely
As many of us enter the seventh straight week of working from home, remote work is the norm for the foreseeable future. While it offers newfound flexibility and more control over working environments, distractions at home or social isolation are major hurdles to getting work done and staying connected.
Marketing leaders that can engage without making it feel like an obligation will have a more memorable impact once this current situation passes, as executive coach Roberta Matuson pointed out in a recent Wall Street Journal article. "There will be a time when the organization comes back together, and people will assess who are the leaders that did really well through this crisis and who didn't," said Matuson.
That means not only finding new approaches to keeping workers connected, but constantly adapting when things start to feel stale or forced. Based on the conversations we've been having with marketing leaders, we've rounded up the best advice we've heard on how to stay engaged during this time of uncertainty.
The importance of being consistent
All research points to structure as the key to success while working remotely. For many managers and their employees, this means some sort of one-on-one or touch base, individually or as a team.
Brad Smith, vice president of brand marketing at Schwan's, has a simple but effective method for reaching out to colleagues: "I carve out at least an hour to start or end my day and place five phone calls to members of the team or colleagues I'm not interacting with as frequently," he said.
If check-ins weren't a regular thing while in the office, they can feel weird at first, but are effective for reducing isolation and increasing "mutual knowledge" among coworkers, according to Harvard Business Review. While the timing is up to you, the most important thing is to stick to a regular, predictable schedule.
Additionally, give people the option to choose the best way to connect. Zoom and other video platforms are easy to use and may be your first choice while some folks prefer to talk over the phone. Whatever the medium, remaining open their choices will afford employees autonomy in a time when a lot of things might feel out of their control.
Virtual happy hours, but with a twist
While we all appreciate the intent behind virtual happy hours, there are several ways to mix it up if they're beginning to feel tired to your organization. There's a plethora of things companies can do via video — book clubs, yoga classes and showing off home offices a la 'Cribs' are all lighthearted ways to take a break and allow everyone to get to know one another better.
Not only should you solicit ideas from employees for team gatherings, but also make sure you're allowing for feedback on what's working and what's not; forced participation in group activities isn't going to make anyone feel better. Plus, giving folks the space to honestly share their thoughts and feelings will go a long way in alleviating stress.
Flexibility is key
Employees have lives. Many of them are home with kids and partners and maybe even extended family members all while learning to balance work and life in a way we never have before. Focus less on the hours people work and more on the results. Be cognizant that deadlines might be missed. But most of all, be patient—we're all experiencing this crisis in different ways.
Acknowledge the situation
With the abrupt shift in the way we work, it's important for managers to listen to employee concerns and worries, learn what's challenging them and be empathetic. Right now, it doesn't take much; simply asking "How are you?" or "How is remote work going for you?" can provide insights you might not learn otherwise.
In the face of uncertainty, it's difficult to provide affirmation and support, but research shows that employees rely on leaders for indicators on how they should respond during times of crisis or sudden change. If you're anxious, your employees will be too. Messages like "This is tough, but we'll get through this," or "We've got this" are a simple way to provide support and focus to your team.
The COVID-19 crisis is going to change our world as we know it. But as a marketing community, we are navigating these uncertain times together; click here to read more stories about how other Twin Cities marketers are adjusting to the new normal.
Stay connected with Antenna. Follow @Antenna for our take on marketing trends, corporate culture, and current events.
ABOUT ANTENNA
Founded in 2006, Antenna is a leader in bringing top marketing professionals to corporations and non-profits for project-based consulting, interim leadership, staff augmentation, and direct placement needs. Headquartered in Minneapolis, Antenna draws from its private community of experienced marketers to provide clients with on-demand resources – both individuals and teams. Our vision is to fundamentally change the way marketing teams get work done by helping clients balance the flexibility and expertise required by today's modern marketing organization.