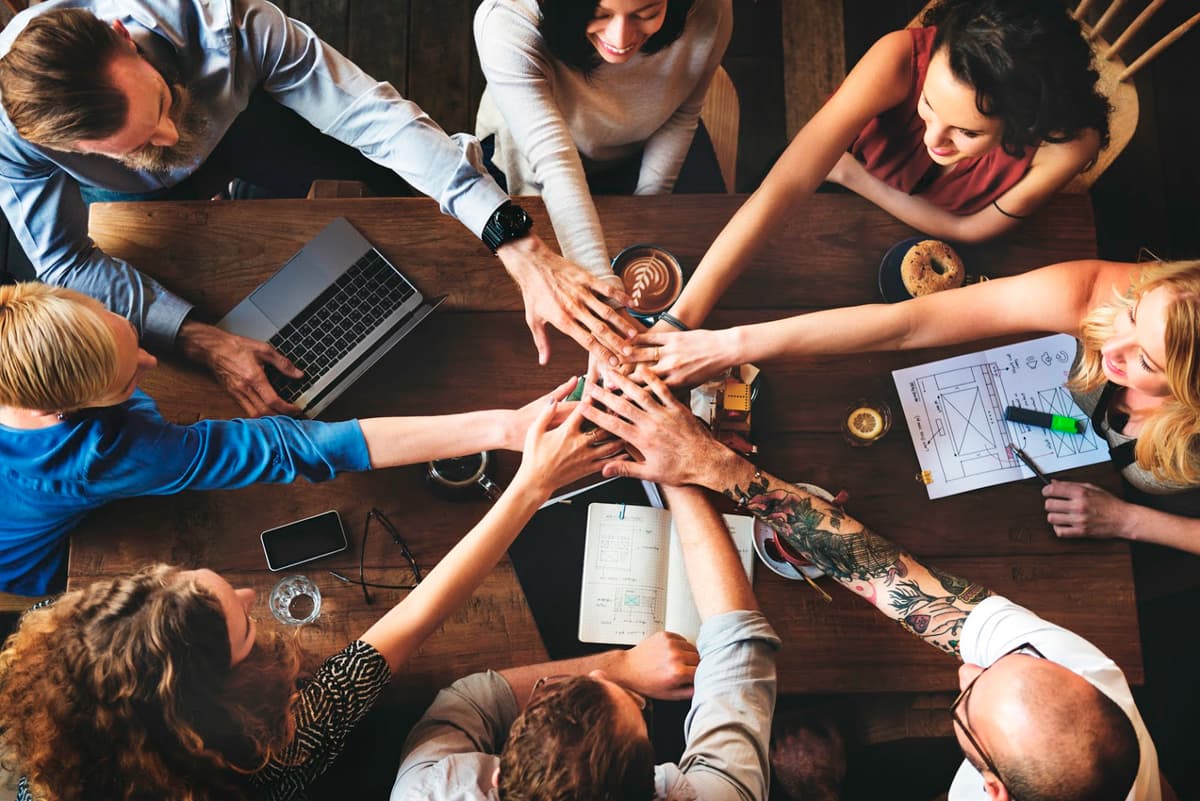 How Culture Impacts Your Brand, and Vice Versa
What does your company's culture have to do with your brand?
Everything, says Kristoffer "KC" Carter. After helping build an award-winning culture at the ad tech company Centro for nine years, Carter doubled down on the idea of culture. Now he's building Camelot Culture Group to spread the word that meaningful work and mindful culture drive business results.
I talked to Carter to find out how leaders can create a healthy, authentic culture without over-engineering it, promote the culture internally to motivate and externally to recruit, and strengthen a culture even during challenging times.
When did you first realize the importance of an organization's culture?
I think when any of us accept an offer letter, we realize the importance of culture. We need to feel like we can belong, but we also need to feel the culture can help us grow. I've been lucky to build my career in companies that really worked hard on creating empowering and deeply connected company culture.
It didn't occur to me how important having a strong culture was until the business faced serious challenges. Back in 2008 and 2009, the economic downturn was putting a freeze on advertising budgets. Centro needed to operate on razor-thin margins to pay our publishers. We had reserves of belief in our mission and our dedication to one another to help us navigate those rough spots.
You helped grow Centro from 44 to 700 employees while winning awards for workplace culture. When companies are growing quickly, what should they know about building and maintaining an intentional culture?
Intentional culture is the key.
Creating consensus around the organization's core values is the first step. They can't just be vague platitudes though. All companies should pursue great customer service, and probably most companies say they want their people to be happy. If your values can be placed beneath a picture of a soaring eagle in a waiting room, you probably need to go deeper. The founder and their core team should dive deep into what's not only important to them right now, but what's going to keep them inspired in the future, as they navigate the ups and downs.
You're getting warm when your organization's values challenge every contributor to become a better person. Creating jobs that have the added benefit of personal transformation is highly intentional organizational design. I grew as a person inside companies with values like self-improvement, humility and integrity.
Maintenance of an intentional culture becomes much more demanding as you grow. The rapid-growth teams I work with experience a constant tension between "who we were" and "who we need to be today." Continually revisiting your values is key.
What are the implications when a company doesn't set an intentional culture? How critical is culture to retain people?
If you let your culture evolve organically, the demands of the business will set the culture. That almost always results in a workplace that feels like a grindhouse. When people lose their sense of meaning and purpose and are only there to fill a seat, guided by the demands of the business, you see constant turnover.
Millennials highly value meaning in their work. Setting key values in an authentic, intentional way is really important to keep them.
What's one way leaders can drive culture?
Something simple I recommend to any company or team is creating a communication policy. If 80 to 95 percent of your communication is handled digitally, how you frame those communications has a major impact on the overall climate inside the organization.
At Centro, the founder's guidance was simple and grounded in common sense. One of the guidelines: Communication must always include a proper greeting. If you wouldn't blurt orders to your colleagues, you shouldn't email that way.
Instead of just mandating rules, frame the "why" behind the policy. Millennials especially don't want mandates, so give them best practices to grease the wheels in a really positive way. The goal is to be a great person first. Providing standards for how we communicate helps employees build relationships with clients and co-workers, not just close deals and get stuff done.
How are an organization's employee culture and external brand related? How does one affect the other?
In a perfect world, the company's external brand and internal culture are consistent. Most companies want to appear easy to work with by their customers. But tools and processes are only part of that. Customer service is hugely impacted by the health of the internal culture. Cultures of strong interdependence, empathy and shared vision are naturally going to provide excellent service.
Companies that are winning are creating authentic and intentional cultures. Apple always comes to mind for me. Steve Jobs' leadership was around three brand pillars: passion, simplicity and focus. When you think about everything Apple does, you see those three things. Everyone at Apple adheres to those pillars in their product design. When I've visited their Infinite Loop headquarters, you can feel that as you walk the campus. People are intensely driven, and are looking forward to their next meeting so they can create more amazing stuff.
What are the misconceptions you hear about company culture?
The two biggest misconceptions are that creating a remarkable culture is easy, or only a function of HR. Nothing so highly intentional can be simple to implement, let alone sustain. It takes daily conversations to design and scale it.
When people set it and forget it, things get weird! HR can shepherd the culture and enforce some of its attributes, but they certainly can't create it. Everyone throughout the organization needs to feel empowered to influence it.
What advice do you give leaders who want to change their company's culture, or align it more closely with their brand?
Look for ways to insert your culture into daily habits and practices. Make facilitation easy and comfortable. Move your culture into the lives of your employees, instead of just a poster on the wall.
Here's a great example. I recently worked with a fabulous building supplier on my home renovation, Famous Supply. Every employee has a bifold card in their wallet: "40 Famous Ways of Doing Business." They start every single meeting (with co-workers, customers or vendors) with a couple of minutes reflecting on their theme of the week about culture. It's a daily practice, and it's not cheesy or forced.
We all want to be ambassadors of something great. We want to be people who emanate positive values and virtues. I worked hard to integrate Centro's values into our training and development process for salespeople. People wanted those salespeople at events, because they brought positive energy. They affected the weather of any room they walked into.
ABOUT ANTENNA
Antenna is a leader in delivering top marketing professionals to corporations of all sizes for project-based consulting, interim leadership assignments and contract staffing engagements. With headquarters in Minneapolis, Antenna draws from its private community of experienced marketing talent to help clients balance the flexibility and expertise modern marketing organizations demand. Contact Antenna for a free 30-minute consultation to discuss your marketing and resource challenges.