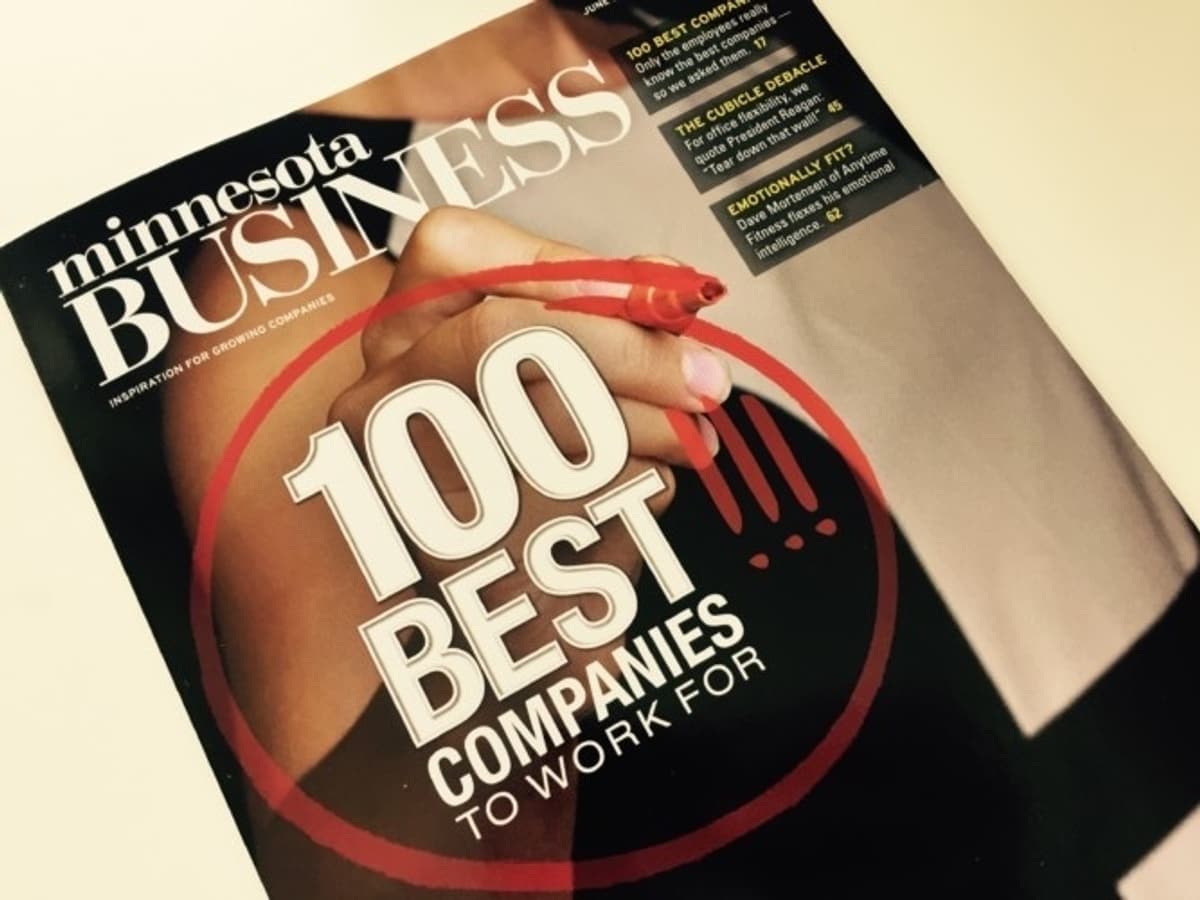 Antenna Celebrates 10 Years and a "Best Place to Work" Award
Last month, Antenna celebrated 10 years.

Our team at Antenna has built a community where smart marketers come together to share ideas, do great work, help others and build a better way to work.
Our people recently voted for Antenna to earn a spot on the Minnesota Business Magazine's Best Companies to Work For list for the second year in a row.
What do we love about working for Antenna? Here are a few of the answers from the Antenna team:
"What I like most about working for Antenna is its values, how it treats its employees, the flexibility and opportunities each day."

"I love that we have a collaborative team that shares the same vision for connecting talented marketers with great marketing opportunities with our clients. We focus on being 'real' and providing a community focused on doing quality work."

"I absolutely love the flexibility offered at Antenna. This is true, real and authentic flexibility!"

"The community that Antenna has built provides marketers with an opportunity to be a consultant without being on an island or isolated – they are backed by a team and are truly part of a community."
At Antenna, we stand for community. We build community with each other, as professional marketers. We build community with our clients, connecting other marketers with the ideas and talent they need to accomplish their goals. We build community locally by lifting up others who need our help.
The Antenna community continues to grow and evolve, and we're looking forward to the next 10 years.
ABOUT ANTENNA
Antenna is a leader in delivering top marketing professionals to corporations of all sizes for project-based consulting, interim leadership assignments and contact staffing engagements. With headquarters in Minneapolis, Antenna draws from its private community of experienced marketing talent to help clients balance the flexibility and expertise modern marketing organizations demand. Contact Antenna for a free 30-minute consultation to discuss your marketing and resource challenges.