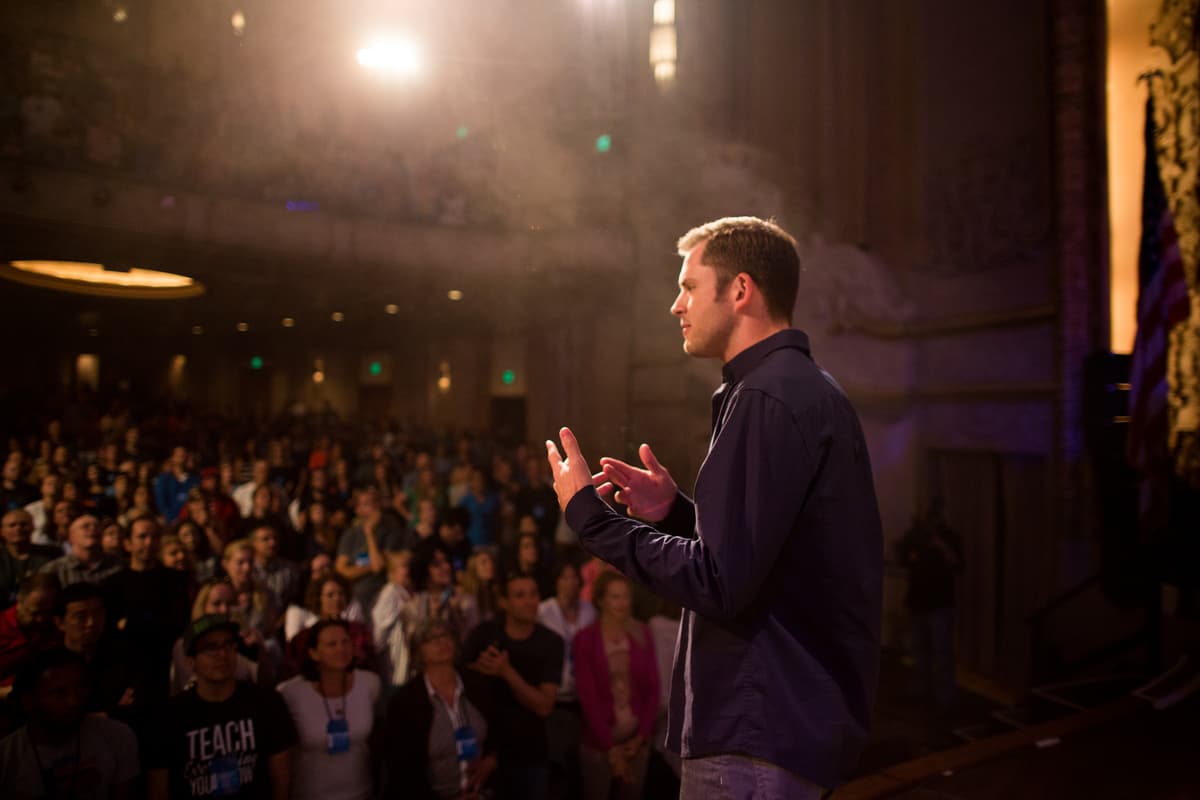 Don't Quit Your Day Job – Chris Guillebeau on Starting a Side Hustle
For some people, the thought of quitting their day job to pursue the entrepreneurial life is exhilarating. For many others, it's terrifying. After all, a stable job that delivers a regular paycheck is a blessing. And not everyone has the means or the desire to take on the risks and responsibilities of working for themselves.
But what if we could quickly and easily create an additional stream of income without giving up the security of a full-time job? Enter the Side Hustle and Chris Guillebeau, a New York Times bestselling author and modern-day explorer. During a lifetime of self-employment, he has modeled the proven definition of an entrepreneur: "Someone who will work 24 hours a day for themselves to avoid working one hour a day for someone else."
We caught up with him during his 100 city tour for his book, Side Hustle: From Idea to Income in 27 Days.
Tell us about your personal path. How did you get interested in side hustles?
I've done nothing but side hustles for my entire adult life (20 years full-time). I learned from a young age that I was unemployable, so I had to find a different path. That path led me to serving as a volunteer aid worker for 4 years in West Africa, then to a quest to visit every country in the world by my 35th birthday. All of this was enabled in one way or another by side projects.
What are some common misconceptions you hear about side hustles?
I think a lot of people think of this trend as just another part-time job, basically working 15-20 hours a week for yet another company or boss after working their regular job. But I'm trying to show people how to create assets for themselves, so that they can earn extra income without just working more all the time.
Another thought line is that the so-called gig economy is a great way to side hustle. In a lot of ways, the gig economy is just another job, except one that has no benefits and could disappear at anytime without warning. So the same principle is true: much better to create an asset for yourself, using the skills you already have, so that you have more options going forward.
Why do you advise people NOT to quit their job, but to continue to work while earning money on the side?
Well, a lot of people like their jobs! They don't necessarily want to slam the door behind them tomorrow, and they don't relate to messages that imply there's something wrong with them if they're not ready to be an entrepreneur.
Related, not everyone can quit their job right away. In fact, most people can't. But between the "just keep doing the same thing" path and the "leap and the net will appear" path, there's a third, better way: don't quit your job, but do create another source of income while you're still there.
What did you learn through writing this book and gathering stories about others' side hustles?
I've been surprised at how important the role of creativity is for people. A lot of folks want to start their hustle not only for extra income, but as a chance to do something different from what they do for their day job or hobbies.
I've also noticed a common theme: when people make money apart from their paycheck for the first time, even if it's a small amount of money, they get really excited. It feels empowering. Some people even say "I looked at my life different after this."
So to me, these responses illustrate why having a side hustle is so important. Even if it doesn't grow into a big business, there's little in the way of downsides and almost no risk to starting.
Subscribe to our blog to get the latest post delivered to your inbox weekly.
Stay connected with Antenna. Follow @Antenna for our take on marketing trends, corporate culture, and current events.
ABOUT ANTENNA
Antenna is a leader in delivering top marketing professionals to corporations of all sizes for project-based consulting, interim leadership assignments, and contract staffing engagements. With headquarters in Minneapolis, Antenna draws from its private community of experienced marketing talent to help clients balance the flexibility and expertise modern marketing organizations demand.