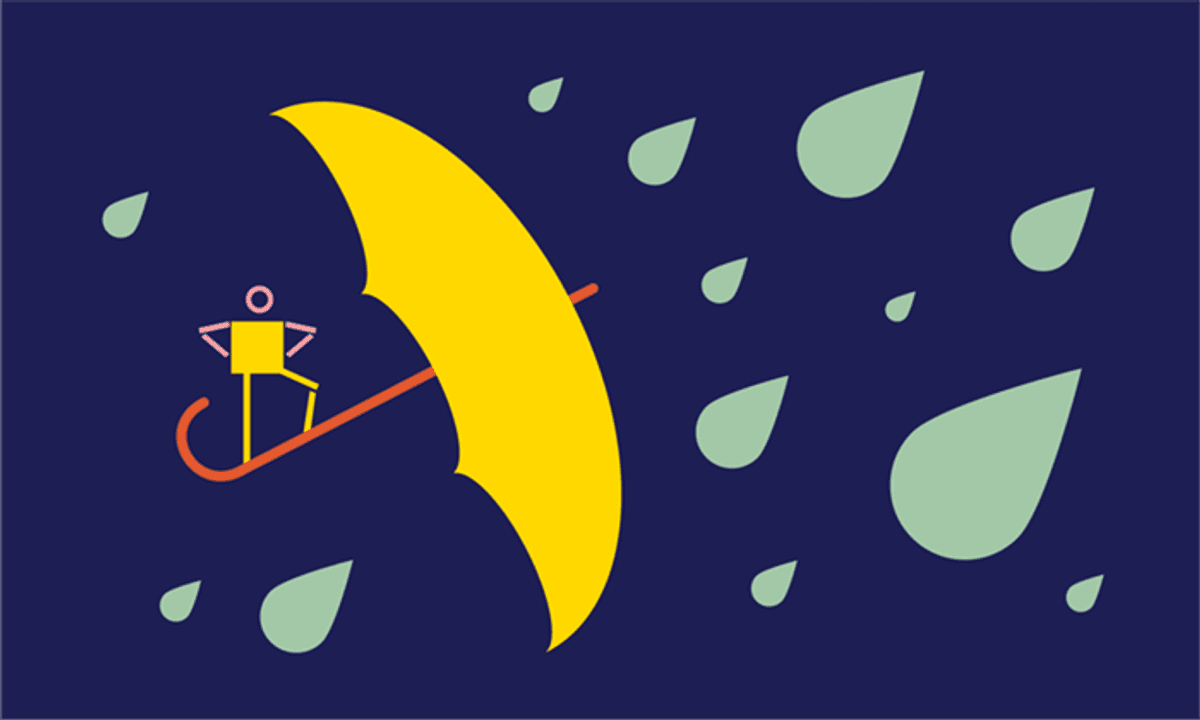 COVID-19 is Affecting Everyone. Here's How Independent Workers Can Respond
By Brendon Schrader
The COVID-19 crisis is having a major impact on the gig economy and independent workers across the country.
I've been through a version of this situation in 2008. Although not identical, what I saw during that crisis is reminiscent of client behavior now. Fear. Uncertainty. Downsizing. I had just launched my new business in 2006 and then the financial crisis hit. Everything stopped. And I began to question my decisions and business plan. But after a short amount of time, I decided to play offense and focused on a few key areas to drive my business forward in a time of great uncertainty.
If you're an independent, focus on these five things right now:
Update Your Approach to Business Development
Let me be direct. Generating new business in this current environment will be challenging, and maybe next to impossible. Many companies are struggling with their own businesses, and likely will be forced to hold on spending or even cut costs. Being a flexible resource can be attractive to clients during these times, but their ability to hire you is dependent on the health of their business, the industry they are in, and how they are responding to the current economic climate.
What can do you now? First, segment your client base by breaking down your portfolio into the industries and categories your clients serve. Then, research and assess the economic impact of this pandemic on each category. For example, companies that make digital collaboration software are likely thriving right now. They could need help marketing and delivering their products. But companies that produce in-person events are probably hurting or looking for a way to pivot.
That analysis should help you determine how each of your clients could be responding. For each client, ask yourself: Is now a good time to pitch your services? If so, be thoughtful about how your work can add value, and be as flexible as you can about your rate, payment terms, and timing during these times.
For those clients that are hit hard by this epidemic, make sure you are reaching out to let them know you are there to help. Do not make a sales pitch. Maintaining and solidifying your long-term relationship with clients during this time IS a strategy. Being human is good business. Consider free, one-time services to help them through this crisis. Facilitate a brainstorming session, or share advice on a video call. Be a helpful partner. And most importantly, understand that they are likely reeling from this health care crisis just like you are. They may not have the time or bandwidth to reply or engage with you at the moment.
Learn Something New
Clients may not be willing to engage. Now is the time to invest in yourself — your knowledge base, your craft, your personal interests. Get current on your industry. Research new best practices. And, make sure you include time on personal development activities related to your health, mindset, and topics that ignite you. Rarely do we get opportunities like this to dive deep into ourselves and our business. Use this time wisely. Turn this crisis into an opportunity.
Share Your Ideas
This is a time that has made many people reflective. Now is a great time to develop the ideas about your work that have been rolling around in your head. What kinds of content could you develop right now? Blog posts, white papers, presentations? Content helps to create trust, and as an independent worker, trust is key to engaging clients. The specific kinds of content will look different for everyone, but it's always a good idea to create content that connects, inspires, informs or educates your audience.
Dive into Outstanding and "Uninteresting" Projects
Every business has a set of projects that gets pushed to the bottom of the list. Usually, they're projects that are important to your business, but not that interesting. Administrative tasks. Systems, process development, automation, invoice management, new technology implementation. Use this time to get your business up to date and efficient. Because when we come out of this crisis, you'll need to be ready to focus on client work and getting new business.
Build Your Resilience
This might be my most important piece of advice. Being an independent worker is hard. In situations like these when the economy turns, and new business dries up, it can be easy for us as individuals to turn inward, develop anxiety and begin to question our decisions as independent workers. Remember, in the history of the world, there has never been a more exciting time to be an independent worker. When this crisis ends, I believe there will be even more opportunities for independents, and work will continue to evolve and change as a result of this crisis. Stay the course.
Focus on your mindset. There are tons of free or inexpensive resources to help you refine your mindset. I recently interviewed performance coach Cindra Kamphoff about how to build grit by reworking your mindset. One of her tips stuck with me: Control the controllables. In other words, it's not worth wasting your time spinning your wheels over all the big-picture factors you can't control right now. Instead, work on yourself and control your own behavior.
I realize that many of these ideas may not bring in revenue tomorrow. There is no silver bullet that will unlock new business at this time. But focusing on these ideas will make you stronger and will give you the sturdy foundation you'll need to build your business in the months ahead. After 2008, my business grew and scaled significantly, because I was ready. And, the market was ready to consume flexible talent that could help them ignite their businesses quickly. I assure you, the same will happen after this crisis.
In the meantime, here is a list of resources for independent workers that can help you through this time:
NEW Paycheck Protection Program for Independants
The Coronavirus Aid, Relief, and Economic Security (CARES) Act allocated $350 billion to help small businesses keep workers employed amid the pandemic and economic downturn. Known as the Paycheck Protection Program, the initiative provides 100% federally guaranteed loans to small businesses - including independent workers.
The U.S. Chamber of Commerce has more information for sole proprietors, independent contractors, and the self-employed.
Extended Tax Deadline
The federal tax deadline has been extended to July 15, 2020.
State tax deadlines are not consistent across the country. Find the tax deadline for your state.
NEW Unemployment Benefits for Independent Workers
For the first time, if you are self-employed, you will be eligible for unemployment benefits. Find resources and contacts for your state. More on Disaster Unemployment Assistance and eligibility can be found here.
Paid Sick Leave Is Now Available
Paid sick leave and paid family leave to small business owners and freelancers is now available and can be claimed as a credit on your taxes. Review the federal government's paid leave resources. A more simple explanation of this benefit can be found here.
Freelancers Relief Fund
The Freelancers Union has launched the Freelancers Relief Fund. The fund will provide up to $1,000 to freelancers who are experiencing sudden hardship as a result of the COVID-19 pandemic. Applications for funding will open on April 2, 2020.
As someone who has been in your shoes, I'm sending you all of my support. You can make it through this crisis.
Stay connected with Antenna. Follow @Antenna for our take on marketing trends, corporate culture, and current events.
ABOUT ANTENNA
Antenna is a leader in bringing top marketing professionals to corporations and nonprofits for project-based consulting, interim leadership, staff augmentation, and direct placement needs. Headquartered in Minneapolis, Antenna draws from its private community of experienced marketers to provide clients with on-demand resources — both individuals and teams. Our vision is to fundamentally change the way marketing teams get work done by helping clients balance the flexibility and expertise required by today's modern marketing organizations.