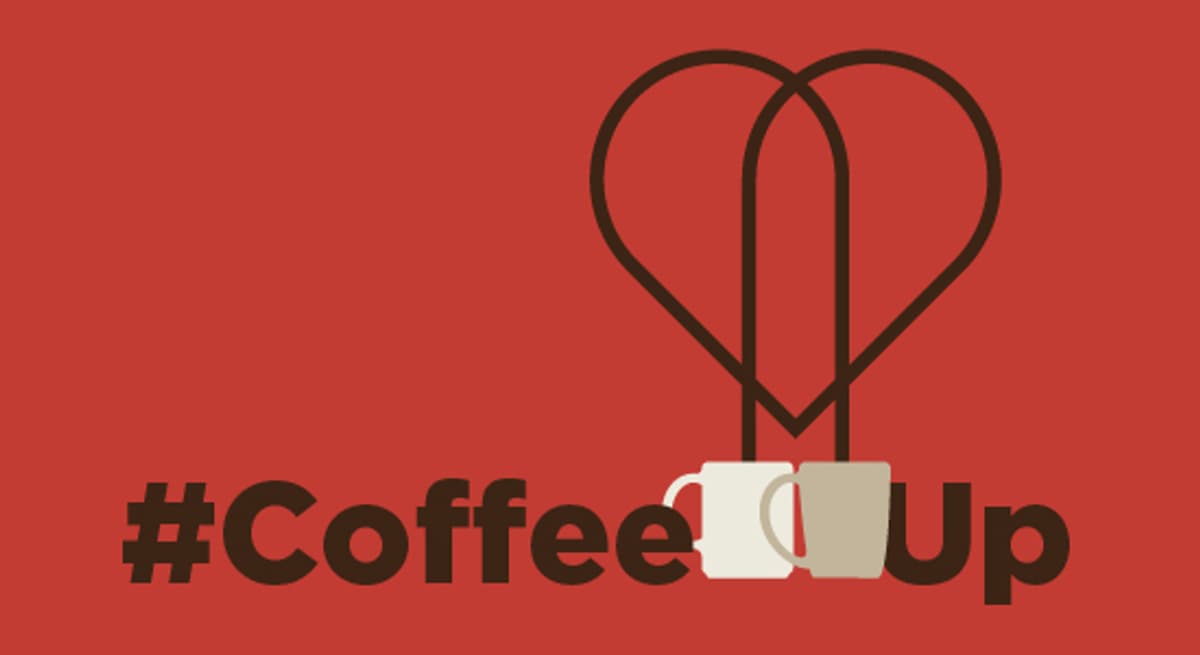 #CoffeeUp for Second Harvest Heartland
By Brendon Schrader
Right now, you can have an immediate impact on the fight to end hunger in Minnesota by participating in Antenna's #CoffeeUp Challenge. Read on to learn more about how or donate here.
Since the pandemic began, our daily lives have changed dramatically. Our ability to maintain normal habits have been turned upside down. The simple act of connecting with each other – to network, to talk, to collaborate – have all shifted to a virtual world.
At Antenna, so much of our business routines are built upon connection and community building. Whether we're helping someone with a new job search, mentoring a colleague, or networking with a new friend, our schedules are filled with catching up over a coffee.
We're all missing those daily routines right now. But for too many Minnesota families, this crisis has impacted far more than daily routines. It has impacted the most basic elements of daily life – like access to healthy meals.
Since the COVID-19 outbreak began, our Good Works partner Second Harvest Heartland has been working around the clock to keep up with a demand for meals that has more than doubled in the last several weeks. To support their efforts, we created the #CoffeeUp Challenge. We have been encouraging folks in the Twin Cities marketing and business community to "buy a cup of coffee" for people they tag on social media. In turn, the cost of that coffee will flow to Second Harvest meals for families.
We have been amazed by the generosity we've seen from our friends, family, business partners, LinkedIn connections and even relative strangers. In the first two days alone, donations totaled $4,000—that's 12,000 meals for Minnesotans in need. We're proud of the kindness our community has shown when things are tough for so many.
But we're not quite done. As of this moment, the #CoffeeUp Challenge has raised nearly $8,000 for Second Harvest Heartland — we are so, so close to our ultimate goal of $10,000. We need your help to get us over that finish line. All it takes is the cost of a couple cups of joe. Just $10 provides 30 meals to the families Second Harvest serves. You can make a donation yourself, then spread the word by tagging friends and colleagues and asking them to #CoffeeUp. The more people we reach, the more we can help.
This can be a great way to acknowledge your team right now. Post this link (https://www.gofundme.com/f/CoffeeUp), tag them on LinkedIn, give them a shout out, and buy them some coffee. We have found it to be a great way to recognize coworkers publicly when we are in a remote world.
As I've said many times, we are privileged to work inside this marketing and business community. Together, we can accomplish big things and overcome any obstacle. I hope you will consider joining us to spread the word about the #CoffeeUp challenge and help those in need.
Stay connected with Antenna. Follow @Antenna for our take on marketing trends, corporate culture, and current events.
ABOUT ANTENNA
Founded in 2006, Antenna is a leader in bringing top marketing professionals to corporations and non-profits for project-based consulting, interim leadership, staff augmentation, and direct placement needs. Headquartered in Minneapolis, Antenna draws from its private community of experienced marketers to provide clients with on-demand resources – both individuals and teams. Our vision is to fundamentally change the way marketing teams get work done by helping clients balance the flexibility and expertise required by today's modern marketing organization.