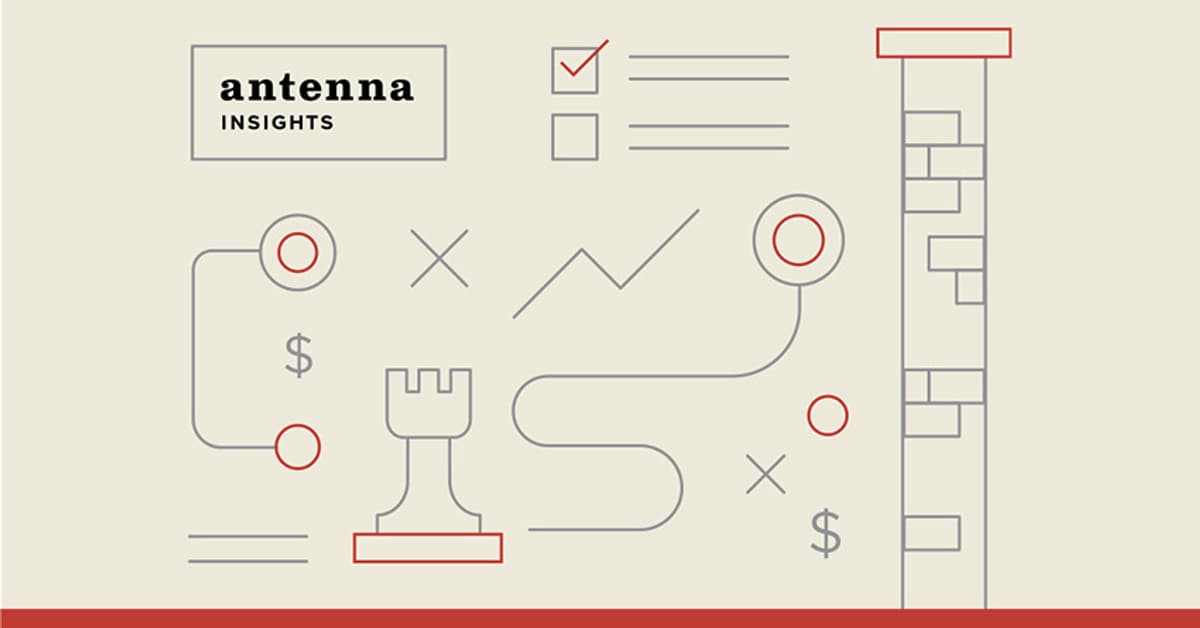 Strategic Planning During a Marketing Standstill
By Craig Pladson


Strategic Planning During a Marketing Standstill
Since the beginning of the pandemic, I have found myself at a standstill every day. All of the thoughts, emotions, doubts and optimism hit me at once. Worrying about the well-being of my family, being excited / terrified about starting my own business; spinning in the suddenness of how to teach online; getting inspired by the work I'm doing with my clients; going down Twitter black holes while simultaneously speculating what life and work will look like post-pandemic.
Overwhelmed. Stunned. Stuck.
We're all experiencing the standstill, including brands and marketers. In these moments, it's critical to find clarity and purpose so you're able to navigate through the uncertainty. Sidestep the inertia by turning it into positive energy and action that will enable you to lead your team through the process of adapting your marketing strategy to the new normal.
The recommendations below will increase your marketing preparedness for life after the pandemic, but also give you more opportunities to closely partner with people on your team to foster an increased sense of connectedness - something we're all inherently seeking right now.
Always-On Audience Insights
Sure, you've defined your target audience and crafted the ideal one-page persona - with a consumer journey map to boot. But, do you know what they're doing right now? Google your brand, product or service. While you're at it, sign up to receive email notifications any time keywords associated with your brand are indexed. Browse Twitter search to get a real-time look at what's happening. Discover people, tags or places on Instagram. Check out what's trending on TikTok. And don't delegate this to your marketing associate or social media coordinator. CMOs should be doing this to get a front seat view of consumer behavior.
Purpose and Positioning
Brands that hesitate in moments like this are brands without purpose. They lack confidence in who they are, the role they play in culture and the value they bring to people. The answer isn't, "Let's go silent. Times are tough and it will come off as insensitive." This is lazy. Being a sensitive brand is difficult and requires confidence in who you are and what you believe. Regardless of where you land on the spectrum of brand confidence, it's always a good idea to revisit what you believe, what you're going to do about it and the actions you'll take to prove it. Find time to schedule a Zoom meeting with your marketing team and use this belief, purpose, pursuits framework from Zeus Jones to get the conversation started.
Brand: Tone, Voice and Design
A brand's ability to democratize the content creation process is key to how quickly, and frequently, it can create high-quality content produced by a diverse (and remote!) group of creative talent. To bring unity and cohesion to the creative process, collaborate and iterate on your brand's tone and voice guide and design identity system.
Marketers usually only do this when they're rebranding, or as they're developing new campaigns. Being proactive about it now will give your team the space, time and consideration it deserves without a preconceived deadline pressing you through the process. Bonus: the independent creative community in the Twin Cities is diversely talented, at the ready and open-minded to hourly rates that make sense for all. Quadruple win, for the win.
Content Strategy, Planning and Creation
I've led always-on content efforts for B2C and B2B brands, including big, established, well-funded brands like Cheerios and smaller, fast-growing, scrappy-budget brands like Ovative Group. In each of these situations, I've guided content strategy and execution across teams that include clients, agencies and independent creatives.
The best way to make the most of the talent and dynamics at play here is to build a process that enables content creation based on an overarching strategy. Use the pursuits you developed in your brand purpose session to serve as a starting point for what your always-on content topics could be. Create tools to capture content angles (unique perspectives on your topics) and build writing prompts to help people flesh out their ideas. Once you have a handle on the anatomy of an idea, use tools like MURAL to collaborate on ways to bring it to life. By following this approach, your team will create more strategic content focused on driving outcomes based on your overall business and brand objectives.
Metrics that Matter
Speaking of outcomes...
As a marketing leader, your perspective on what success looks like has changed dramatically. What may have been brick-and-mortar sales, paid subscriptions for services or capturing email addresses has turned into e-commerce sales, free trials and content distribution without email capture expectations through social media. Determine what success looks like by using a method called Playing Field. Identify a cross-functional team, organize an agenda and facilitate a collaboration session on what marketing success looks like for your brand in the wake of the pandemic, and as we orient towards the relative calm in the coming months.
This post was originally published at craigpladson.com.
Stay connected with Antenna. Follow @Antenna for our take on marketing trends, corporate culture, and current events.
ABOUT ANTENNA
Founded in 2006, Antenna is a leader in bringing top marketing professionals to corporations and non-profits for project-based consulting, interim leadership, staff augmentation, and direct placement needs. Headquartered in Minneapolis, Antenna draws from its private community of experienced marketers to provide clients with on-demand resources – both individuals and teams. Our vision is to fundamentally change the way marketing teams get work done by helping clients balance the flexibility and expertise required by today's modern marketing organizations.