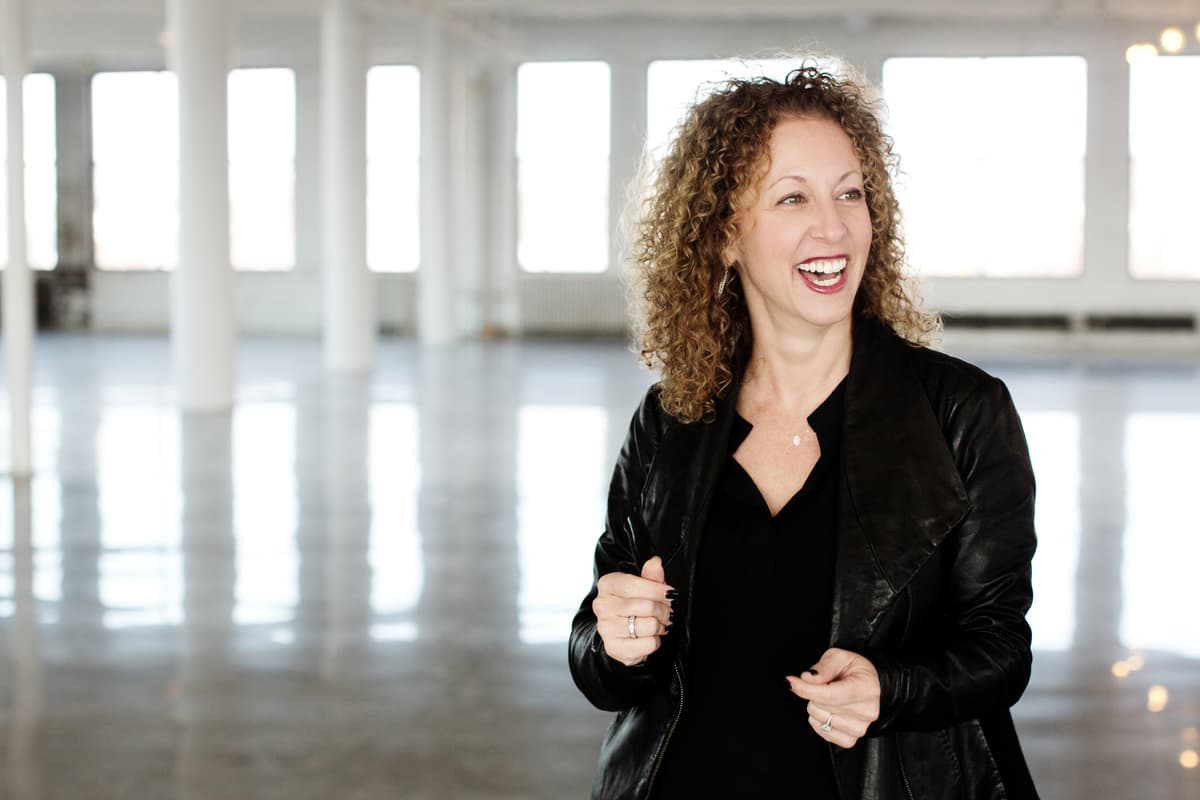 Marketing Leader Series: Amy Zaroff on Experiential Marketing
In a time when so much is going digital, from our social lives to shopping habits, Amy Zaroff, of Amy Zaroff Events + Design, brings brands to life in immersive brand experiences. We sat down with her to learn about what this trend means for every business, and her advice for smart marketers on how to get ahead.
What is experiential marketing?
It's the experience you share with the influencer, media, or consumer. We're creating an immersive experience with the product or service that is social, visual, shareable, and engaging. We become an extension of the brand, so that companies can be a guest at their own experience.
Whether you're B2B, B2C, or even thinking inside your company – think about how people experience your brand. We're big on memorable moments. True immersive experiences have attention to detail and engage all the senses. Examples include an immersive outdoor kitchen allowing guests to try a new owned brand food product from Target at Chicago Gourmet, or a Leadership Symposium in Iowa for a large hospital system where each of the 1700 attendees was able to engage in a magnetic message board that included hundreds of motivational quotes and encouraged each guest to take the one that spoke to them. We were also recently involved in one of the largest private parties for the Super Bowl here in Minneapolis and raised $1.3 million for The Giving Back Fund and The Nash Avery Foundation.
Our company is in the business of producing life's most memorable experiences. We do that by ensuring that form and function work together and the guest is moved through the experience both physically and emotionally without even realizing it. Whether it's a booth at a festival or a big annual meeting, we're always looking to surprise and delight.
We commonly hear, "Oh, that sounds great but it's too expensive, it's not in the budget." But we ask, "What's the return that you're looking for?" There are lots of ways to work together. Experiential marketing is the next wave of live events and the more companies embrace the trend the more they will stay ahead.
How did you get into this work?
I've always had a very entrepreneurial spirit – I feel like I reinvent and enhance every 3-5 years. I started in broadcast journalism in Washington DC, back when people were really good to each other and everyone was trying to do real, unbiased news. I had an amazing high school mentor, Steve Edelman. He gave me so much responsibility. He ended up giving me my first job – I was writing and producing a show on HGTV. There were only a few of us, so I got to do a lot of different things. At 25, my husband wanted to open an authentic New York-style deli, so we learned how to be restaurateurs on the job! We decided to close after seven and a half years, and simultaneously, someone asked if I was interested in buying their invitation, stationery and gift store, Give My Regards To. I said, sure why not! I figured I was really buying their customer base and so I expanded the business to include party planning. The 2008 market crash killed retail, so I moved to being events first and paper second. Then in 2010 Target called, and that was it. Our brand profitability grew and our national work was taken to another level.
I've learned that it's important to be nimble, and to make things happen. A lot of times you have to learn by doing.
What advice would you give to other marketers?
Be willing to fail over and over. It creates resiliency! You learn not to take it personally. Learning from what doesn't work helps you stand out in a crowd and learn to hold your head up high. I wish we were taught this sooner. Even in high schools. Failure makes you vulnerable, and talking about it provides the information to others you wish you had been given as well.
I always tell people, "Fake it till you make it" doesn't cut it. You have to have confidence – but stand behind it. If you want to project expertise, you have to actually be an expert. At our firm, we've worked hard to have the reputation that we stand by what we say and we live by the mantra: All you have is your name. So use it wisely.
Headshot of Amy Zaroff by Eliesa Johnson.

Subscribe to our blog to get the latest post delivered to your inbox weekly.
Stay connected with Antenna. Follow @Antenna for our take on marketing trends, corporate culture, and current events.
ABOUT ANTENNA
Antenna is a leader in delivering top marketing professionals to corporations of all sizes for project-based consulting, interim leadership assignments, and contract staffing engagements. With headquarters in Minneapolis, Antenna draws from its private community of experienced marketing talent to help clients balance the flexibility and expertise modern marketing organizations demand.