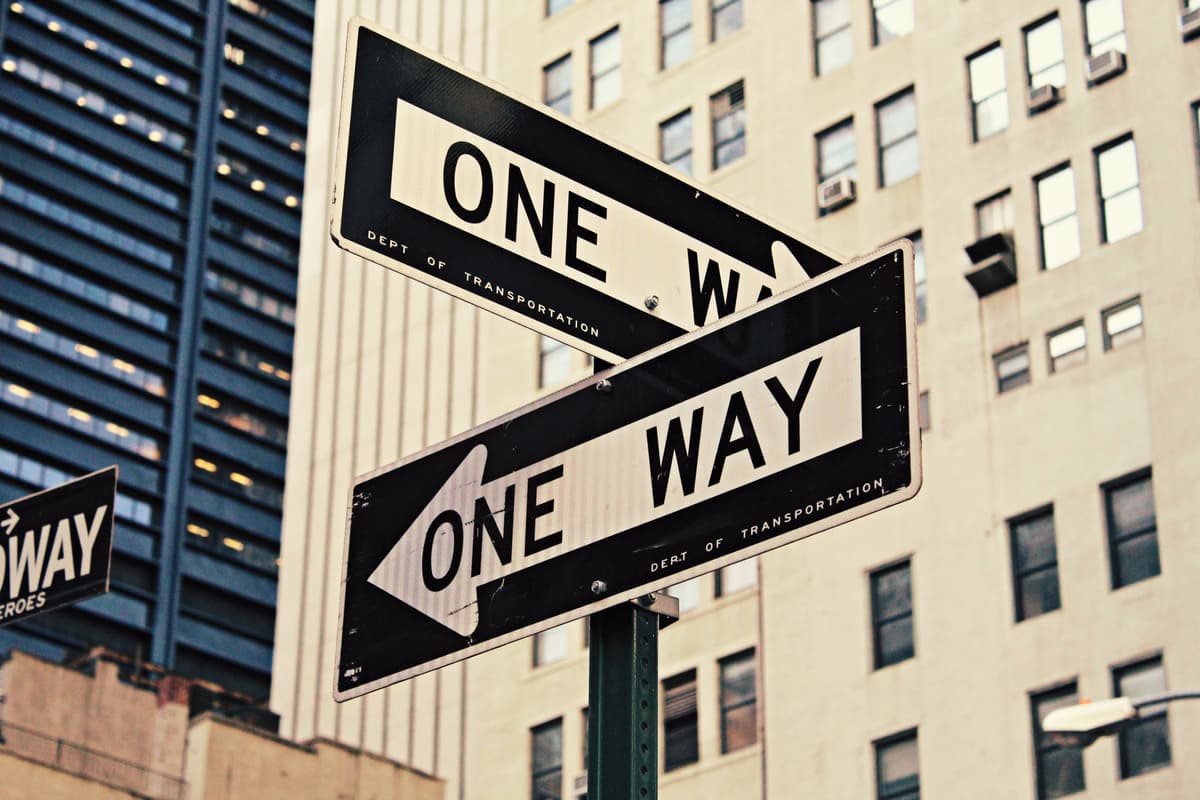 How to Pivot Your Career
By Robin Oxley

We know that these days people will have ten to twenty jobs over the course of their careers, with the average job tenure of 4.2 years, according to the Bureau of Labor Statistics. Wondering how to make the move from where you are to where you want to be? Jenny Blake, career coach, speaker, and author, says "A pivot is a change you make of your own volition when you have reached a point in your career when you are ready for increased challenge and impact. A crisis is something that happens to you. A pivot is something you do." I talk to people every day who are in your shoes, and I've seen what works! Here are four tips to make sure that you're taking charge of your career and making the most of the opportunities before you.
Set the Course
Before you race ahead, it's important to take a step back and make two lists. On the first, list your values. What's important to you? Blake lays out six categories – structure, adventure, time flexibility, money, freedom, and security – but your priorities may be even larger than those. Are you looking to grow? Learn something new? Be challenged? Be more creative? Don't be afraid of "an intense journey into yourself. It's about how much you want to learn. It's about how much you want to give. It's about personal change and just being ready to renew yourself every day," advises former GE CEO Jeff Immelt.
The second list is a little bit simpler, but just as important. This is a list of your skillset. What are you good at? What experience do you have to bring to an organization? What expertise have you gained so far?
Look at what lines up here. Don't make a change just to change – make sure that you're making a smart move for yourself and your future.
Fill the Gaps
There will likely be some gaps, otherwise it wouldn't be a true pivot. Before you leave your current job, or while you're on the hunt, be proactive about finding education and training to support your new path. There are great continuing education classes, as well as resources online, to get you ready for your next adventure. These may culminate in certifications like Google Adwords or Google Analytics, two that I recommend if your desired role is in those areas. The initiative to self-educate is a great sign to employers, so you really get double value on your investment in these kinds of programs.
Try Before You Buy
This is so crucial, and an element that people often overlook. As much as possible, job shadow someone in your new role or industry. Do informational interviews, talk to people who have done the job day in and day out to make sure that you have a realistic understanding of what you're getting into.
Also, consider consulting in your new field before you look for a permanent role. Shorter gigs can help you test it out and gain valuable experience quickly. On-demand work is a great way to diversify your portfolio, learn from a variety of clients, and stay open to new opportunities. Consulting gigs can help you shift your brand and broaden your network so that you can really establish yourself in this new field. Additionally, recruiters will listen to your story and can help you make the move, advocating for you and helping to translate your experience into a value proposition for your new potential clients.
Don't Overthink the Interview
The fact that you're changing fields doesn't automatically mean you're unqualified. Talk about how your past experience relates to your present ambitions. There are great skills that transfer, like dedication, communication, and teamwork, that you can pull out of any context and into another. Speak to the interests and passions that make you a great employee. Lastly, show that you've done the research and know what this pivot means. At the end of the day, it's all about providing value to your new employer, so make sure that you're speaking to the expertise, curiosity, and commitment that you will bring to their team.
Download the Worksheet
If you're serious about taking the next step, we're here for you. We've got a great worksheet that walks you through these steps so that you can make this happen! It's one thing to read an article, it's another to take the time to put it into action. Take yourself to a coffee shop, work on this sheet, and plot your next move. You deserve to do work you love.
Subscribe to our blog to get the latest post delivered to your inbox weekly.
Stay connected with Antenna. Follow @Antenna for our take on marketing trends, corporate culture, and current events.
ABOUT ANTENNA
Antenna is a leader in delivering top marketing professionals to corporations of all sizes for project-based consulting, interim leadership assignments, and contract staffing engagements. With headquarters in Minneapolis, Antenna draws from its private community of experienced marketing talent to help clients balance the flexibility and expertise modern marketing organizations demand.