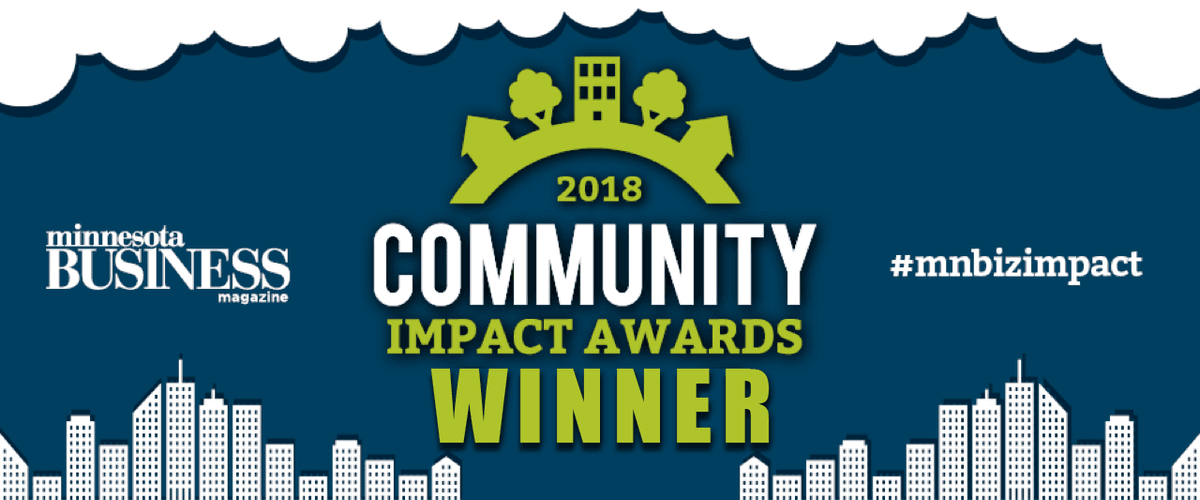 2018 Community Impact Awards - Winner
Great news to share! Antenna's Good Works program has been named as the Workplace Giving category winner of the MN Business Magazine Community Impact Awards for 2018.
We are incredibly proud of this recognition, and this award means so much to us. Our company is able to make a meaningful impact in our local community through our Good Works program and the hard work of our consultants and staff. At Antenna, we've always believed that you shouldn't have to choose between doing work you love and serving your community – we wanted to make sure that we could do good work every single hour of every single day, so we started the Good Works program. For every hour our consultants work, one meal goes to someone in need. One for one, it's that simple. In addition to our hourly contribution, Antenna holds quarterly volunteer events at Second Harvest Heartland to give our time to our local community as well.
Since our program started in 2016, we've been able to donate over 360,160 meals to those in need – well on the way to our ambitious goal of 1,000,000 meals by 2020. You can learn more about our Good Works program here.
It was an honor to be recognized among so many other generous and inspiring companies, and we want to extend a heartfelt congratulations to all those who were named as finalists and winners. We would also like to thank our partners Second Harvest Heartland and Feeding America – without their creativity and support, this program would not exist.
Most of all, we'd like to thank our incredible consultants. We would not be able to make this kind of impact in our community without their hard work and commitment to giving back.