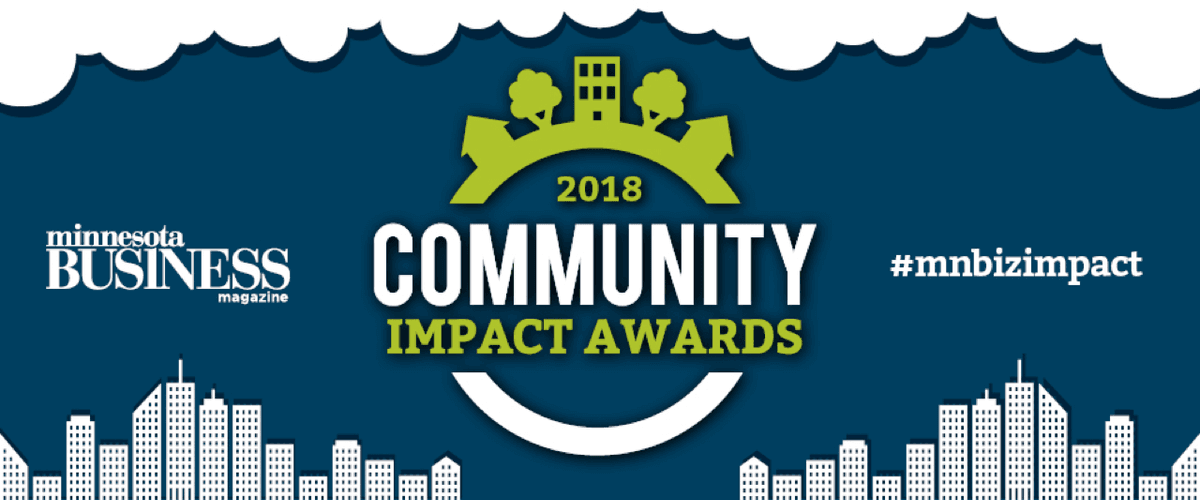 2018 Community Impact Awards Finalist
We're pleased to announce that Antenna has been chosen as a finalist for the Community Impact Awards by Minnesota Business Magazine. These awards honor businesses, social enterprise organizations, non-profits, initiatives, and individuals making a significant impact on communities in Minnesota. Antenna is a finalist in the Workplace Giving Award category, which recognizes a Minnesota-based company for creating a successful focused employee-giving program or volunteer campaign.
At Antenna, we wanted to help our community with every hour of every workday, to make sure that giving back was always part of what we do. For every hour our staff and consultants work, Antenna donates a meal to someone in need. One for one – it's that simple. And those hours add up. Since our program began in 2016, we've been able to donate 322,487 meals. While we are proud of this work, we still have a lot of Good Work to do. Our goal is to give 1,000,000 meals by 2020.
In addition to our hourly contribution, Antenna holds quarterly volunteer events at Second Harvest Heartland to give our time to our local community as well.
We're so thankful for the Good Work our consultants do every day, and are incredibly proud to be named a finalist for the Community Impact Award alongside so many other generous and caring companies. The winners of the Community Impact Award will be announced in February.
To learn more about our Good Works program, visit our Good Works page.
Stay connected with Antenna. Follow @Antenna for our take on marketing trends, corporate culture, and current events.
ABOUT ANTENNA
Antenna is a leader in delivering top marketing professionals to corporations of all sizes for project-based consulting, interim leadership assignments, and contract staffing engagements. With headquarters in Minneapolis, Antenna draws from its private community of experienced marketing talent to help clients balance the flexibility and expertise modern marketing organizations demand.