2020 Independent Consultant Study
For the second consecutive year, we collaborated with cSquaredE to commission a study that uncovers insights about how independent consultants manage their practices.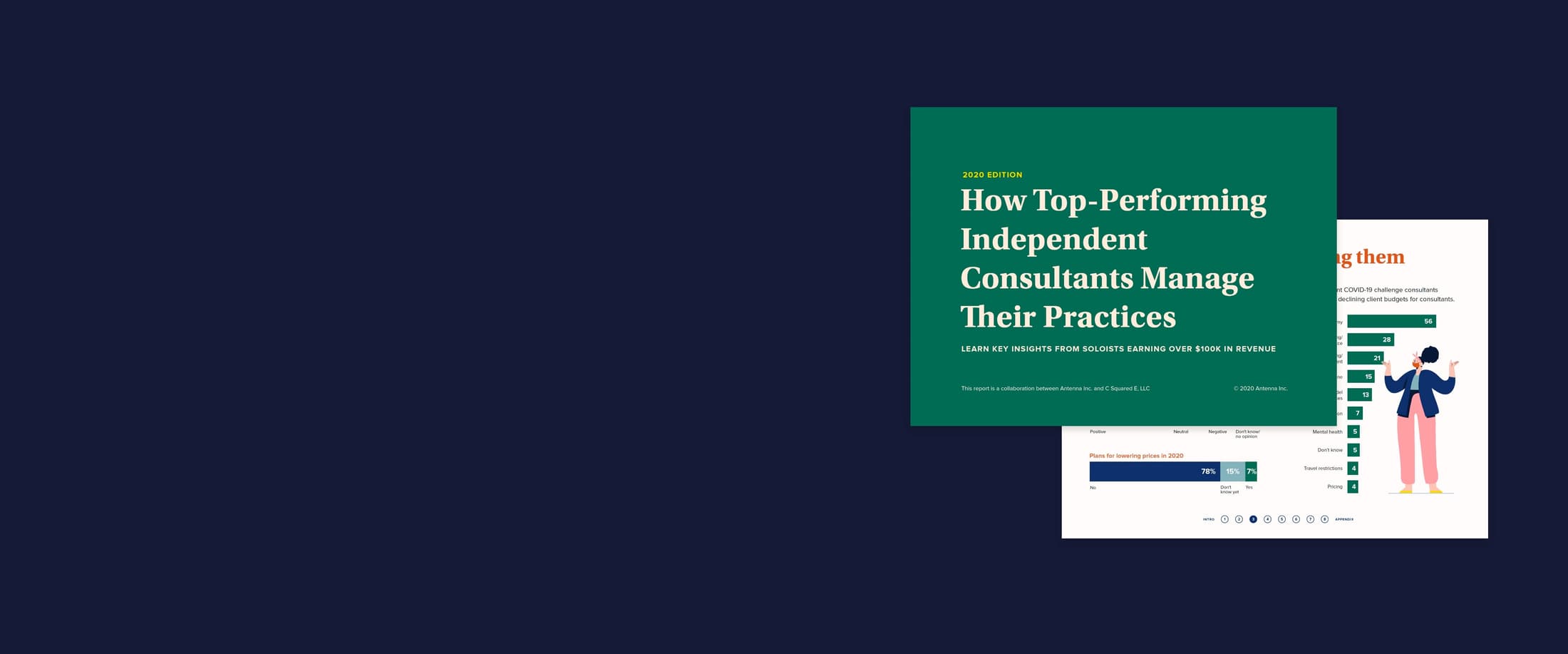 What You Can Expect in the Study
In this new research, we engaged over 150 top performing independent consultants (ICs) with a 30-question survey during the summer of 2020. Our respondents hailed from 29 U.S. states, four Canadian provinces and five countries.

The responses to our survey pointed to a series of new factors affecting ICs and their businesses, most notably the COVID-19 pandemic. COVID-19 has 60% of ICs forecasting lower revenue in 2020, largely due to expectations that clients' budgets will shrink. That being said, only 22% plan to lower prices, and 50% of respondents feel their business will be positively impacted in the future. Independents consultants are optimistic about the need for their flexible services in a post-pandemic world.
Download the Report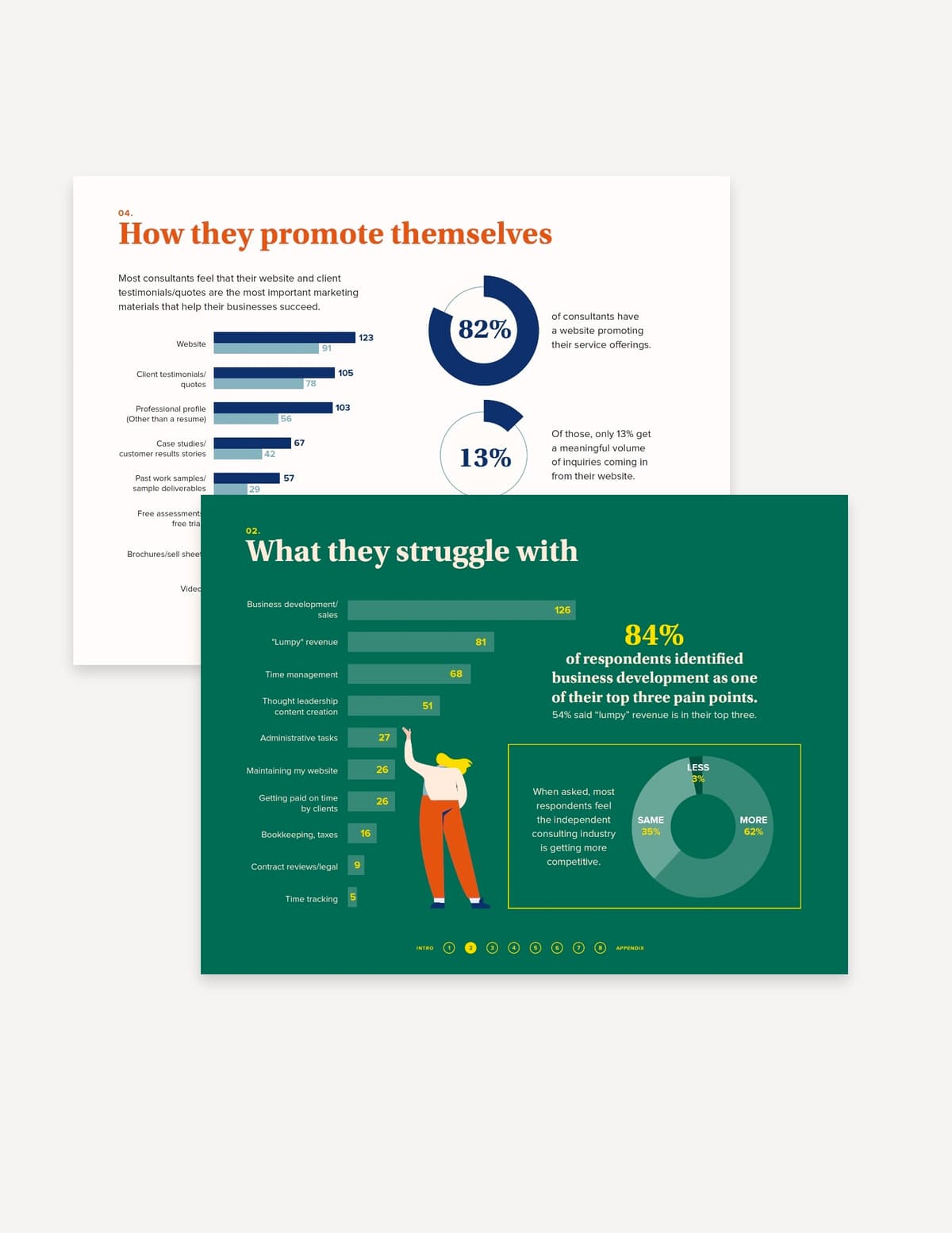 This report is brought to you by …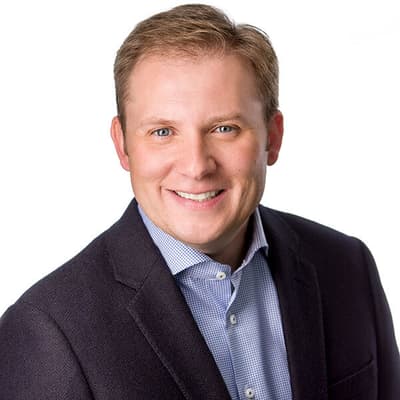 Brendon Schrader
Founder & CEO, Antenna
Brendon Schrader is the Founder/CEO of Antenna, a Minneapolis based company that is changing the way people work. Brendon's insights on independent consulting, the gig economy, the changing nature of work have been highlighted in Inc. magazine, Forbes, Fast Company, and the Huffington Post. He holds an MBA from the Carlson School of Management, an MEd from the University of Minnesota's College of Education and Human Development, and a degree in Business Administration from the University of Minnesota Duluth. Brendon has also studied leadership, strategy, and innovation at Northwestern University's Kellogg School of Management.
Chad Eckes
FOUNDER & PRINCIPAL, CSQUAREDE
Chad founded cSquaredE with the belief that enterprise technology companies often need extra help and an outside perspective on their markets, competitors, and strategies for growing their business. His professional experience spans roles in consulting, product management, marketing, corporate development and finance. Prior to founding cSquaredE, Chad held senior leadership roles within 3M Company and Accenture. Chad holds a BA from Northwestern University and an MBA from the MIT Sloan School of Management.