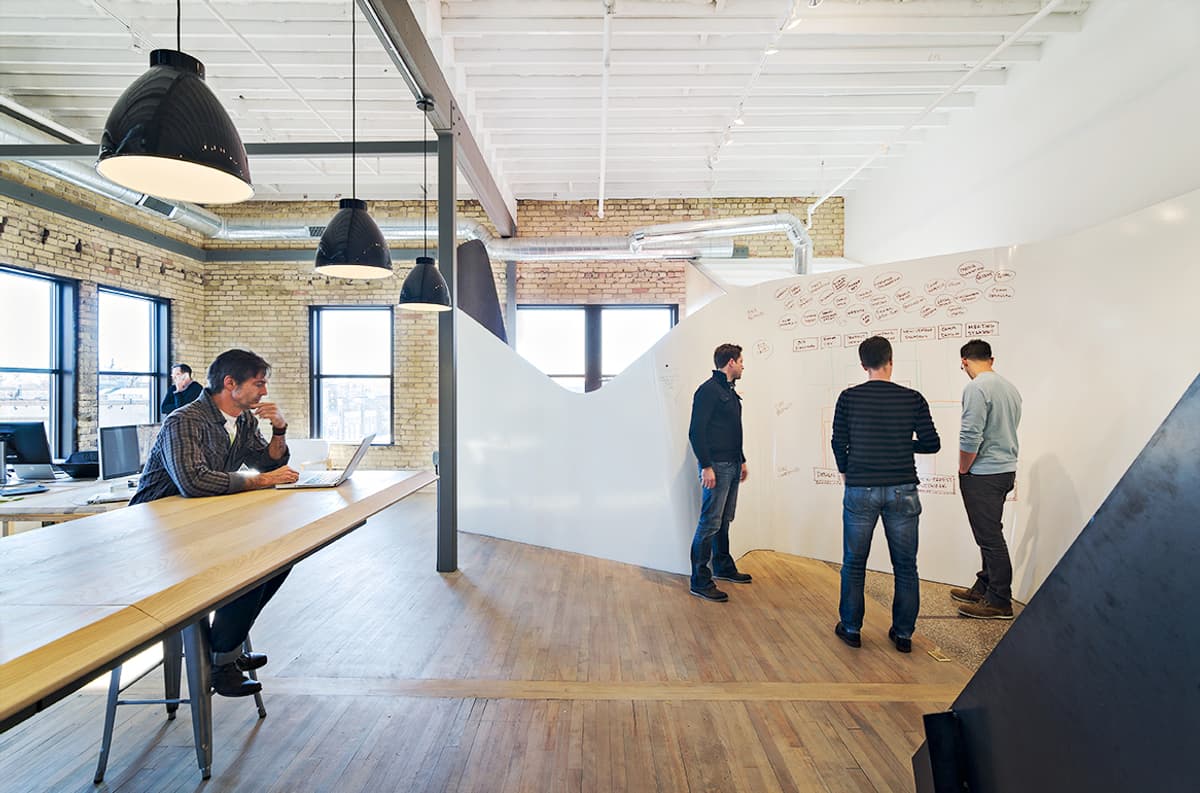 Why Creatives Should Embrace Business Thinking
At Antenna, we're always interested in learning how marketers got where they are, and what they do to keep growing and improving. In this blog series, we're interviewing marketing leaders we respect and admire at companies across industries.
We talked to Dion Hughes, who worked for years among the heavy hitters in the advertising world before starting his own creative brand consultancy. He's best known for developing the Foster's "How to Speak Australian" campaign, and for his time at Fallon, where he led work on the United Airlines, Prudential Insurance, Nikon and Coca Cola brands. Ten years ago he founded Persuasion Arts & Sciences.
Hughes says he's always looking for ways to bring creativity to clients without them having to work through the layers and preconceived notions of an advertising agency. "Rather than seeing creativity as a way to make strategy beautiful, I want to push creative thinking further upstream," Hughes says. He says his approach to creativity includes the need to incorporate more of it into business thinking.
Integrate Creativity Across the Organization
Hughes calls that emphasis "integrative thinking" — getting creative thinkers actively involved across the business. Creativity is powerful, Hughes says, but it's often seen as something that must be "protected" within an agency. "There's a role for creativity at the table and a role for creativity in success," he says. "It's our job to make our ideas and creativity connect to the business."
Marketers are looking for ROI and want to justify expenses, but creativity is messy and hard to pin down, Hughes says. "They need to have a comfort level with the inherent fogginess and messiness of creativity," he says. "You need to have flexibility and room to move laterally before you make things clean and clear."
Avoid the Obvious Tactical Approach
Hughes says he often works with clients who come in the door saying they need a new website or commercial. "They think in terms of tactics, and we spend a lot of time walking people back from those tactical assumptions," he says.
For example, he says, he worked with a family-owned company in Chicago that sold frozen bananas dipped in chocolate. Everyone was advising the owner to do TV commercials, but Hughes pushed back on that recommendation. The company's budget was only tens of thousands of dollars and they sold a frozen product in novelty sections at a few retailers around Chicago.
"We needed to make the case for distribution and make it move faster," he says.
The company's snacks were an impulse purchase, not something people went to the store for specifically, so Hughes said the only money spent should be on in-store advertising. The company printed up photos of banana peels and used them as floor decals in the freezer aisle. "We printed a big yellow arrow pointing at the one SKU in the freezer cabinet with the message, '100 percent real banana, only with a much tastier skin.'"
Advertising as a Last Resort
Hughes says he has always asked "why?" throughout his career, and that has led him to reevaluate many of the assumptions around advertising. "If you're working with marketers, who are trying to sell more to more people, advertising isn't the only way to do it, and it's quite an expensive way to do it," he says. "As the voice of marketing, advertising can be a powerful tool, but there are so many other places across a customer experience that can be optimized with creativity."
He encourages creative people to think of themselves not just as artists but also as business people. "Businesses today need more creativity across the board. It's still the legal and unfair advantage Pat Fallon wrote about many years ago. And that means searching out those rare creative people who have an interest in business, who can bring their lateral thinking skills to bear," he says.
When we asked the advice he'd give to young professionals, he zeroed in on creative thinking in business: "That's what I want. I wish I'd been able to activate that part of myself earlier."
Subscribe to our blog to get the latest post delivered to your inbox weekly.
Stay connected with Antenna. Follow @Antenna for our take on marketing trends, corporate culture, and current events.
ABOUT ANTENNA
Antenna is a leader in delivering top marketing professionals to corporations of all sizes for project-based consulting, interim leadership assignments, and contract staffing engagements. With headquarters in Minneapolis, Antenna draws from its private community of experienced marketing talent to help clients balance the flexibility and expertise modern marketing organizations demand.