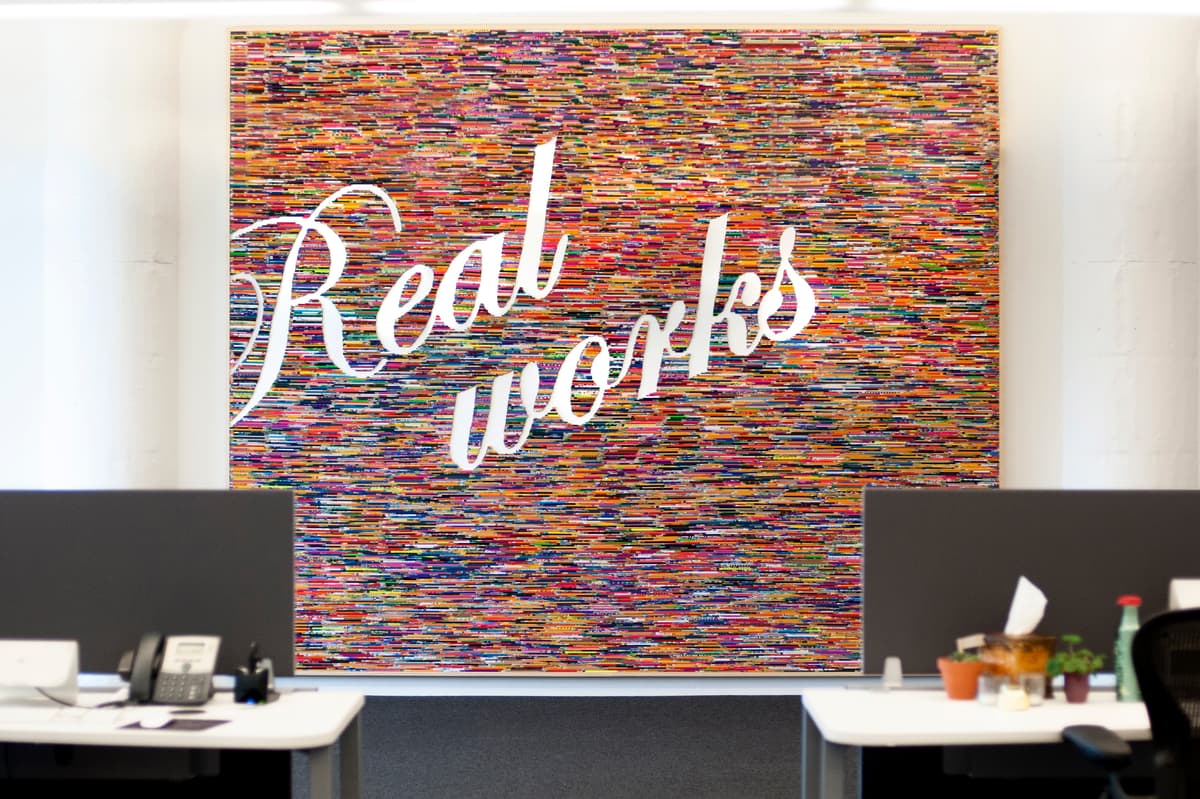 Why Authenticity is Key to Growing Your Business
By Erik Voge
When you think about sales, what's the first word you think of?
I'd be willing to bet that "authentic" isn't at the top of the list.
But after 20 years in sales, I've learned that selling from a place of authenticity is the only way to work. For me, being authentic means putting the customer's best interests before your own, prioritizing their goals over closing the deal, and being honest about what your team can deliver.
At Antenna, we've worked hard to build a people-focused culture that celebrates core values like generosity and trust. So how do we translate those core values into our client engagement process?
Here are three ways our team makes sales while staying true to what's most important to us.
Find 'Right-Fit' Clients
At the very beginning of my career I took a job as a financial adviser. My mentors at the company gave me one piece of advice: Figure out what kind of clients you want and what your long-term goals are, then say "no" to everything else.
I heard that advice but I didn't follow it. I really wanted to work with clients who had complex financial needs, and who could grow with me over time. But instead of cultivating a small group of the right clients, I spent my early days chasing any deal I could. I was desperate to prove myself and to show that I could close deals.
I remember pouring tons of time into one particular client who was a terrible fit. Instead of looking for my investment advice, he just wanted to put a few thousand dollars into a money market account. I should have redirected him to a bank, where he'd get the level of customer service he needed. Instead I took the deal, didn't make any money and fielded almost daily phone calls from him. It was a bad fit for him, and a bad fit for me. As a result I felt empty and frustrated. I wasn't giving him good service, and I quickly realized I'd set false expectations about what I could provide.
That experience taught me to say "no" to customers and deals that aren't a good fit. When you work with customers whose needs match up with your strengths, work gets a lot happier. At Antenna, we don't try to be all things to all clients. Instead, we spent our energy building relationships with the right clients.
Help Your Clients Understand What They Need
Now that I'm managing a business development team, I teach them to quickly get to the heart of what their customers need. Help the client answer tough questions about their goals, and figure out whether you can provide a solution. But don't spend too much time wading through ambiguous deals. In other words, win fast or lose fast.
To get to that decision point, I coach my team to ask smart questions. Let's say a customer comes to us excited about doing more with marketing automation. Before I jump to a proposal, I ask questions to find out whether marketing automation is really a tactic they need, and why:
What are you trying to accomplish?
What's your big-picture strategy? How does this tactic fit into that strategy?
How will you know if you're successful?
What will that outcome mean for the business, and for you personally as the project sponsor?
How does this rank in your list of priorities?
Have you ever tried to do this before? If not, what has stopped you? If yes, what went wrong?
When you ask these questions, you might find out that the client is asking for a lawnmower but they really need a snow shovel. By helping them see what they really need, you're providing serious value before they ever sign a contract with you.

Invest your time at the beginning of the process to determine fit. If you can't provide what the client needs, tell them that and move to the next opportunity. You'll actually earn more clients and referrals by being honest and authentic.
Spend Time Reflecting
Finally, I've learned that reflecting on your work can help you improve. Reflection isn't something all salespeople are great at — but the best salespeople incorporate it into their everyday routine.
It's easy to focus on executing. Close deals, move sales forward, update your pipeline. But just executing without a plan is an inauthentic approach.
Try taking the time to do an honest self-assessment every day. Ask yourself:
Who am I targeting? Is this the right group of people? Can I provide what they really need?
If I lost a sale, what could I do differently next time?
If I won a sale, what did I do to make it a success? How can I continue to improve my relationship with the client?
Am I happy with my current career path? Does the way I'm selling make me feel fulfilled?
Be honest with yourself, and use the answers to these questions to build relationships with specific goals and outcomes in mind. If you don't stop to reflect every now and then, you'll end up in a race to the bottom, pinging people to close deals, not building meaningful relationships.
Selling often gets a bad rap, but I'm seeing a transition toward more authenticity in business development. As work cultures become more transparent and customers gain a more powerful voice, more sales organizations are prioritizing customer results over closed deals. That's a trend I'm excited to see more of.
Subscribe to our blog to get the latest post delivered to your inbox weekly.
Stay connected with Antenna. Follow @Antenna for our take on marketing trends, corporate culture, and current events.
ABOUT ANTENNA
Antenna is a leader in delivering top marketing professionals to corporations of all sizes for project-based consulting, interim leadership assignments, and contract staffing engagements. With headquarters in Minneapolis, Antenna draws from its private community of experienced marketing talent to help clients balance the flexibility and expertise modern marketing organizations demand.