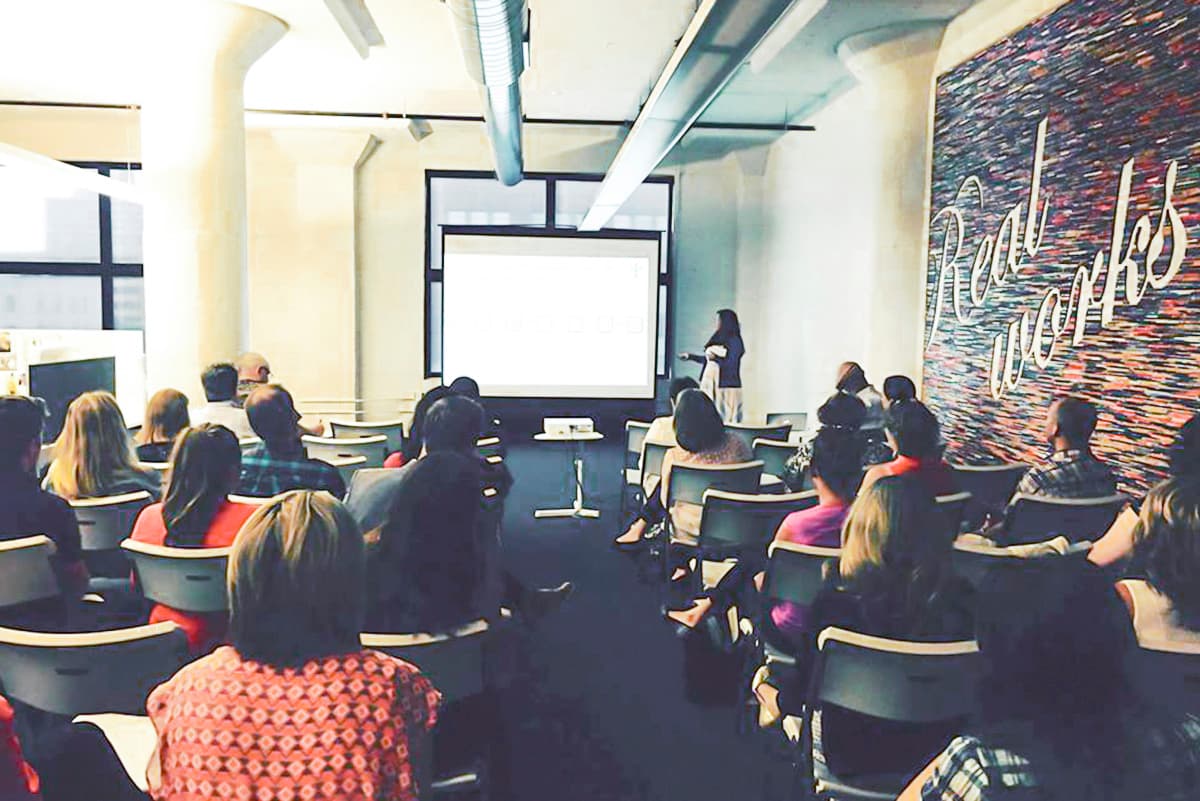 Antenna's Summer Consultant Meeting: Marketing Automation and Analytics
Marketing automation and marketing analytics are hot topics right now. So hot, in fact, that sometimes getting a handle on how to use the changing technology is overwhelming. For our Q3 Consultant Meeting, we asked two of our experts to share best practices on automation and analytics.
Our two speakers were Christina Lefebvre, Antenna senior consultant in marketing automation, and Paul Sanders, senior director of analytics for Carlson Rezidor Hotel Group. Here's what they had to say.
Marketing Automation: More than a Buzzword
Just because some people aren't familiar with marketing automation doesn't mean it's a fad, Christina said. These software platforms are helping people streamline and automate marketing activities to work campaigns more effectively — and they're only becoming more powerful.
Companies need to set goals around automation to get the most out of it, Christina said. "My goals are to create conversations, rate sales leads and make sure they're qualified when I pass them on to sales." She's also interested in generating more useful marketing metrics to determine what's working and what's not.
Most companies already are ranking sales leads and prospects in some way, but being able to score leads quickly and clearly can make everyone's work easier. Christina described how looking at behavioral scores (website visits, content downloads, purchasing history) and demographic scores (industry, company size, gender, favorite color) can give companies insights about how to score leads and rank them down the road.
The result? Marketing and sales alignment, Christina said. "It builds that relationship and gets them entwined through all the intel that's available."
Marketing Analytics: Tips for Success
Paul Sanders talked about the basics of marketing analytics through the lens of Google Analytics, one of the easiest and most common platforms to get insights into how people are using your website and what they're doing there. At its heart, marketing analytics is a communication tool that can help you help others understand what works in marketing efforts, Paul said. He had several tips for getting the most out of marketing analytics.
Set a goal. "You need to know what you want to find out," he said. Learn about the key performance indicators for your website and how those numbers translate into real-world actions.

Look for changes. Spikes and dips in relationships are where the useful information hides, Paul said. "Anything that stands out should make you ask, what's going on here?"

Keep an open mind. Paul suggested keeping an open mind about different marketing channels you might use. He knows that even tried-and-true tactics with reliable results can change. In addition, he noted that B2B and B2C audiences use websites differently.

Learn about custom reporting. "There's so much information available in marketing analytics, but you need to make it less intimidating," he said. It's especially important to clarify information when you're talking to other stakeholders outside of marketing.
Thanks, Christina and Paul, for sharing your advice with our group!
ABOUT ANTENNA
Antenna is a leader in delivering top marketing professionals to corporations of all sizes for project-based consulting, interim leadership assignments and contact staffing engagements. With headquarters in Minneapolis, Antenna draws from its private community of experienced marketing talent to help clients balance the flexibility and expertise modern marketing organizations demand. Contact Antenna for a free 30-minute consultation to discuss your marketing and resource challenges.