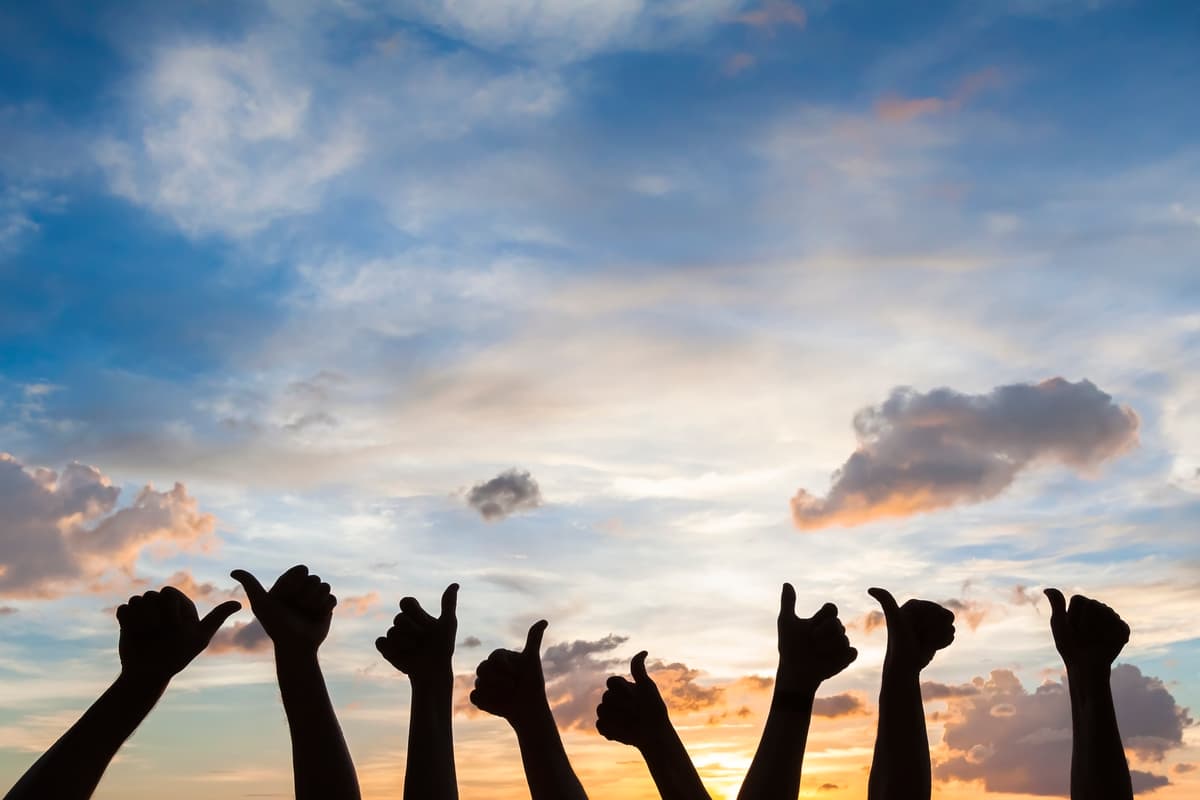 Trends We're Watching: Advocate Marketing
You've probably heard some buzz about advocate marketing or advocacy marketing. But what does advocate marketing really mean? And how are marketers using advocate marketing to drive results and grow customer loyalty? We turned to the advocate marketing experts at Influitive for some answers.
What Does 'Advocate Marketing' Really Mean?
The Influitive team defines advocate marketing as "harnessing the voice of the customer to help grow your business." Your company might have a large group of happy customers who'd be willing to refer you and talk about their positive experiences. But most companies don't know how to formally bring people together and point them in the right direction. That's where a structured advocate marketing program comes in — mobilizing those enthusiastic customers in an organized way that supports the company's goals for growth.
An advocate is someone who makes a non-monetary investment in a company or brand.
An act of advocacy is anything they deliver to help the company — tweeting, giving product feedback, sharing an idea for a new product name, or talking to a prospect.
That concept is fairly simple, and Influitive has spent the past six years building a structure and technology around the idea of advocacy marketing, to help marketers turn up the impact of individual advocates and integrate their advocacy into the marketing strategy and tech stack.
Why Is Advocate Marketing Popular Now?
As customers' voices got more prominent, the rise of advocate marketing was inevitable, says Truman Tang, former director of customer and advocacy marketing at Influitive and now a startup marketing leader at Google.
"Your message is no longer controlled by you. Your brand is shaped by who's talking about you in the marketplace. Advocate marketing is a way to organize and leverage customer sentiments so that happy customers know where to talk about you."
He describes a company's market as a big dinner party. "If you go to the party and brag about yourself, you might come off as cocky. Buyers don't have to take your word about anything. But if someone else talks you up, their words carry more weight. Advocate marketing is participating in the conversation people are already having about you."
How Can Marketers Inspire Customers to Become Advocates?
Tang says it's important to understand the human psychology of marketing — what motivates customers. Some advocates are motivated by perks and rewards (swag, educational opportunities, face time with key leaders). But he says the main driver behind advocacy is feeling a sense of status, access, power, and belonging — being a key contributor to a community they value.
At its core, advocate marketing is about engaging customers at scale and building a community. "Our No. 1 goal is to build more bonds with customers — engaging customers and making them feel like they're a part of your company," Tang says. The byproducts of that community-building are more referrals, reviews, references and sales.

For a detailed example of a successful advocate marketing program, read Tang's article "How I Got 1,000+ B2B Referrals In A Year (And You Can, Too)."
What's Next for Advocate Marketing?
Tang says that as marketing automation software evolves, marketers will be able to connect with customers more effectively.
"In the past, with the big marketing automation revolution, we got systems that let us email and email and email. We had an automated way to connect with the buyer." But customers have grown fatigued by the constant communication from brands. "Now we're seeing a trend where that marketing machine isn't as effective anymore. People are inundated with messages in their inbox, and click-through rates aren't as high."
The sweet spot, he says, is using marketing automation to talk to people, not at them. Marketers' goal is to scale relationships in an automated — but personal — way.
Influitive is using machine learning to figure out what customers are willing to advocate for and when to ask them. "We're using aggregate data to affect individual relationships. We're developing the AI to automatically learn about each advocate specifically to cater the experience to them."
Tang underlines the importance of putting customers first. "Every customer has their own outlet to tell the world about their experience," he says. "If you don't have empathy for the customer, you'll be left in the dust."
Subscribe to our blog to get the latest post delivered to your inbox weekly.
Stay connected with Antenna. Follow @Antenna for our take on marketing trends, corporate culture, and current events.
ABOUT ANTENNA
Antenna is a leader in delivering top marketing professionals to corporations of all sizes for project-based consulting, interim leadership assignments, and contract staffing engagements. With headquarters in Minneapolis, Antenna draws from its private community of experienced marketing talent to help clients balance the flexibility and expertise modern marketing organizations demand.