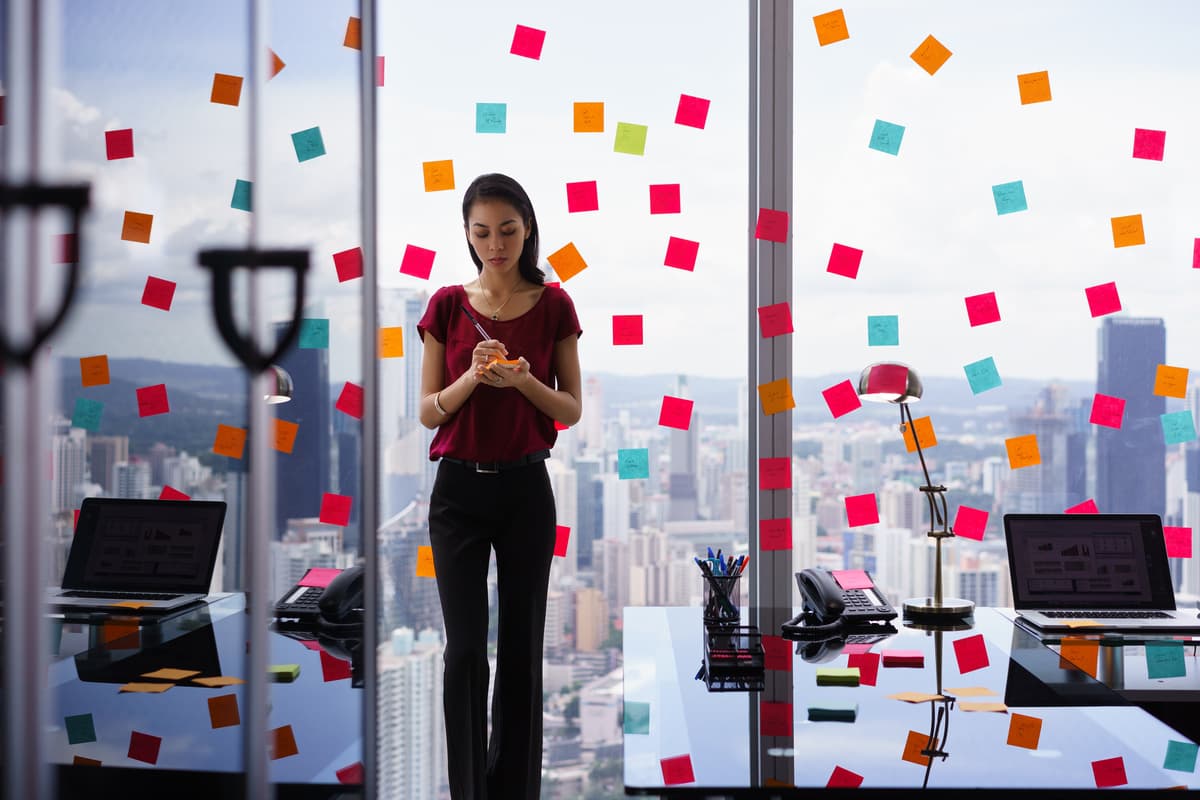 The Work We Do: Supporting Marketers During Transition
In our The Work We Do series, we're sharing more about the challenges our marketing consultants solve every day. April helped Antenna clients stay productive during major organizational change.
Working as a contract consultant means getting comfortable with change and uncertainty. Our consultant April was up to the challenge, as she took on roles in two transitioning organizations this spring.
Supporting a Marketing Organization During an Acquisition
April was brought in to run digital marketing campaigns at an industrial services company that had been recently acquired. The team was in a state of transition, and April quickly realized that she could make the biggest impact by supporting the marketing director. "She needed to keep the wheels on the bus while the acquisition was finalized," April says. "I made sure the marketing director had the support she needed, since she was fielding questions from all over the organization."
While April had one specific assignment when she started, she ended up jumping in and helping move many projects forward. "There was always something up, so it would have been impossible to put it all in a traditional job description." Her most important project was creating a presentation that covered the organization's digital marketing strategy, including campaigns, partners, analytics, and results, that she presented to the acquiring company's marketing team.
The marketing leader who managed April described her as "positive, flexible, and a strong self starter. She was a great talent during a time of transition." April provided a steady foundation amidst great uncertainty. She identified gaps and stepped in to fill them while providing both the marketing leader and the team comfort in knowing the work was being covered. In short, she brought peace of mind during a time of turnover and uncertainty within the organization.
Keeping the Ball Rolling During a Gap in Staffing
April next worked with a consulting firm that had an open seat on the marketing team. The previous marketer was gone, and her replacement couldn't start for several weeks. April took on the role in the interim.
Her goal quickly became clear: "I wanted to make sure that when I left, the role was organized and ready to go. It's my job to clean up the messes and remove any roadblocks so that the new employee can hit the ground running."
That meant planning events that will be happening this summer, developing processes for content creation, and finding missing marketing collateral and design assets. She hunted down every missing link and made sure all of the time-sensitive to-dos got done, while "sweeping up" to create a clean slate for the new employee.
The Benefits of Working as a Consultant
April says her role as a consultant helps her take an outside, neutral perspective on her work. "My attitude is different than it would be as a full-time employee. I'm not emotionally invested in the same way. I can push all the internal politics out to arm's length, and focus instead on the customer's perspective.
"I'm in a different head space as a consultant. I can focus on solutions and fixing problems without worrying about offending someone with my outside opinion about what could be improved. I'm not afraid of saying the wrong thing. I've found that it's easier to be frank and solutions-oriented when you're not trying to work your way up an internal career ladder."
When it comes to working in dynamic, uncertain environments, April has learned that she can really thrive. "I'm not afraid of bumps," she says. "I can take on a lot of work, and switch from one task to another quickly, without freezing or panicking. A mountain of work doesn't scare me." Plus, she has used her people skills to help the people around her who are overwhelmed by big changes. "As a consultant, I can be an emotional helper for others. I'm a shoulder to lean on — someone who helps people work through their frustrations and manage their stress."
Subscribe to our blog to get the latest post delivered to your inbox weekly.
Stay connected with Antenna. Follow @Antenna for our take on marketing trends, corporate culture, and current events.
ABOUT ANTENNA
Founded in 2006, Antenna is a leader in bringing top marketing professionals to corporations and non-profits for project-based consulting, interim leadership, staff augmentation, and direct placement needs. Headquartered in Minneapolis, Antenna draws from its private community of experienced marketers to provide clients with on-demand resources – both individuals and teams. Our vision is to fundamentally change the way marketing teams get work done by helping clients balance the flexibility and expertise required by today's modern marketing organization.