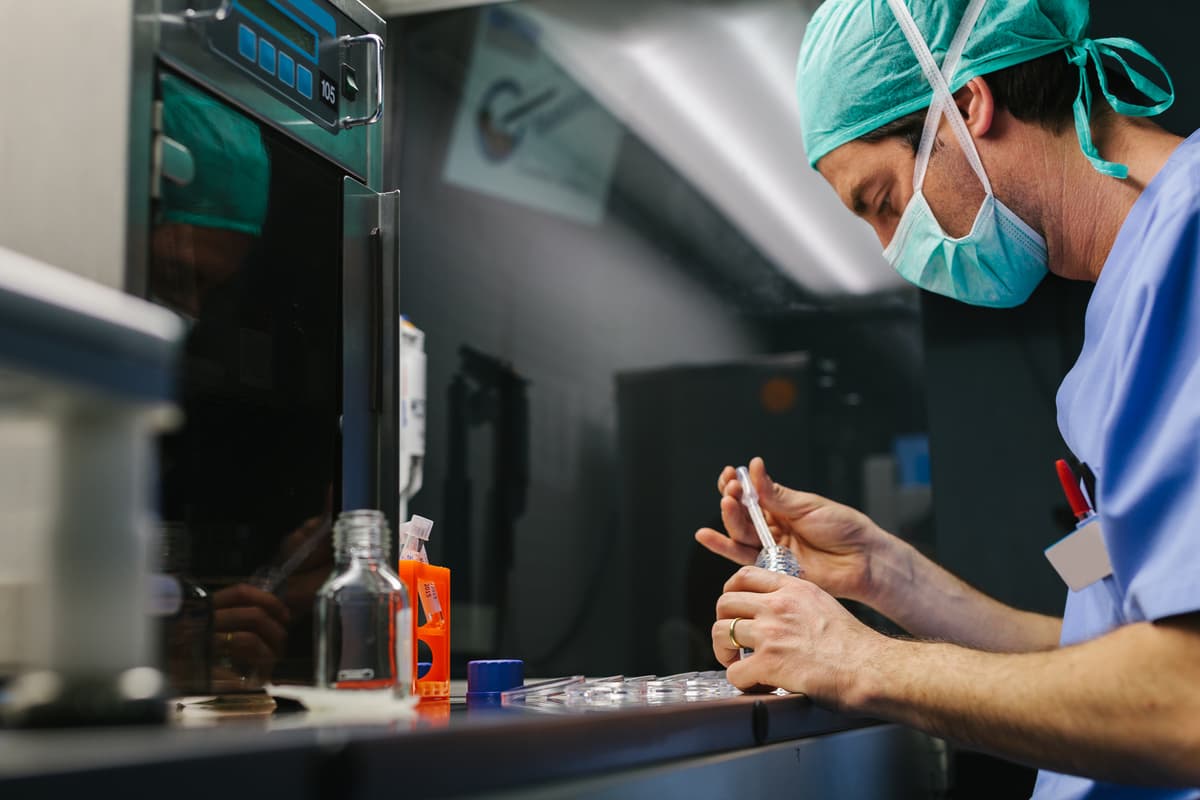 The Work We Do: Rebranding a Global Client at Home and Around the World
In our The Work We Do Series we're sharing more about the challenges our marketing consultants solve every day. Today, we're telling Jacquie's story -- how she helped a global company update its brand in a competitive and complex category.

A division inside a global manufacturing company found that its product brand name didn't resonate with its customer and industry audience, much less internal audiences. Leaders knew it was time for a change.
The rebrand came with a few important requirements:
● The business wanted a new identity that was more aligned with its goals and business direction.
● The name had to have a global reach even when translated to another language.
● Finally, the relaunch needed to appeal to both internal and external audiences, in an effort to change historical perceptions that the division was an afterthought.
The relaunch was going to take a coordinated, multifaceted approach. Jacquie, an experienced Antenna consultant and digital marketing expert with deep expertise in marketing and branding solutions, had the right experience for the job.
The Challenge: Decades of Neglect
This particular business team focuses on medical technology. But, historically, the group was used as a way to fulfill maximum operations at a manufacturing plant. If there was free time left on product lines, the division could use it, but its own needs weren't considered a priority over other divisions. The group had gotten a reputation of being an afterthought, which made it difficult for it to bring its products to market efficiently and effectively.
These barriers created a second challenge: Some stakeholders, used to having the department play second fiddle, weren't fully on-board with its new direction, branding and shift in thinking. When it came to hitting deadlines it wasn't always easy since some people did not consider the efforts important.
The Process: External Branding, Internal Education
On the marketing front, Jacquie conducted all the market research on new names and what might resonate with customers. The department's current name wasn't resonating with potential customers, so Jacquie developed 20 new options, pared the slate down to five, then conducted a global survey to find out which one best translated around the world.
Next, Jacquie considered how the group wanted to be perceived by internal and external customers in the future. Jacquie's job was to bring these ideas to life and add them to the visual materials to tell the story of the new brand and business name.
To win over skeptics, Jacquie provided them critical information about the division's potential, created visual communication materials and communicated the same message over and over to achieve deadlines and change thinking during the process.
The Result: A New Look and New Appreciation
After a little more than three months, the department was ready to relaunch. Jacquie had created digital and traditional collateral materials and overhauled the department's global website. Weekly blog articles, volunteer efforts and a variety of presentation outlets have helped change internal perceptions about the department.
Finally, the department recently held an internal product showcase, covered by a corporate news report, where internal personnel could see and touch finished products. The audience included executives from marketing, PR, internal communications, R&D, other internal employees and fellow division members. Jacquie planned the event, determined the keynote speaker messaging, coordinated the teams, secured samples, created the branding for the day, and provided copywriting for invitations, news releases and follow-ups.
This project reminds us that not all branding is external. While some of the rebranding efforts in this project focused on external audiences, it was just as important to position the department for greater growth internally. Jacquie's hard work has ensured that the group will have a stronger role as a productive part of this global corporations's business.
Learn more about Antenna's consultants.

Subscribe to our blog to get the latest post delivered to your inbox weekly.
Stay connected with Antenna. Follow @Antenna for our take on marketing trends, corporate culture, and current events.
ABOUT ANTENNA
Founded in 2006, Antenna is a leader in bringing top marketing professionals to corporations and non-profits for project-based consulting, interim leadership, staff augmentation, and direct placement needs. Headquartered in Minneapolis, Antenna draws from its private community of experienced marketers to provide clients with on-demand resources – both individuals and teams. Our vision is to fundamentally change the way marketing teams get work done by helping clients balance the flexibility and expertise required by today's modern marketing organization.