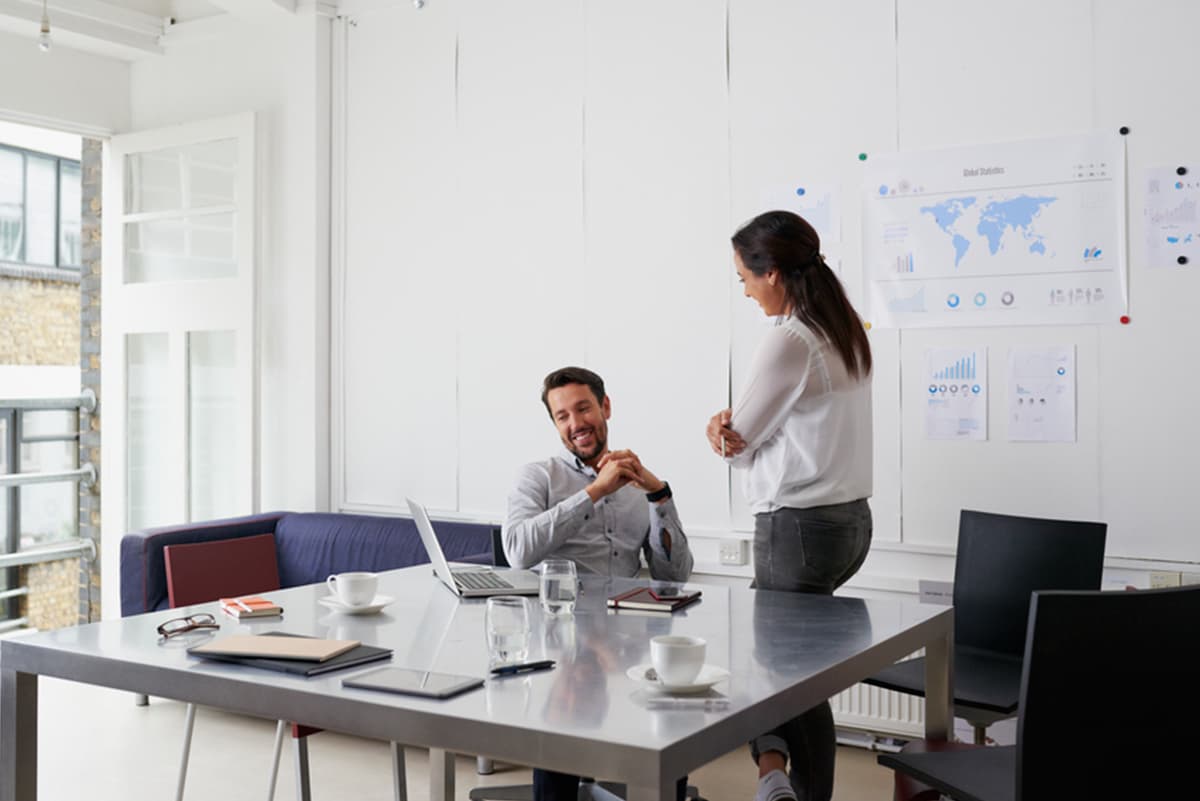 The Work We Do: Marketing Change Management
In our The Work We Do series, we're sharing more about the challenges our marketing consultants solve every day. Today, we're telling Bryan's story. He started off doing tactical marketing work at a major educational content company, then moved into a strategic role as an interim marketing leader, connecting and guiding multiple departments.
Our consultant Bryan had a challenge: 15 years of agency work gave him the skills to execute polished, strategic marketing campaigns. But when he stepped in as an interim marketing leader at a large educational content company, he needed to manage big-picture changes while getting many different teams of marketers on board.
"As an agency guy, you only get two or three times in your career when you really get to reposition a brand," he says. "When you look at a company, you don't often get the opportunity to realign an entire marketing department. It was a good opportunity for someone with my skill set and background to step in and help align newer, more innovative marketing approaches."
Bryan originally started as the interim digital marketing lead for one product team, where he oversaw paid media, SEO/SEM, social media marketing and email. "It was a great role because it matched perfectly with my skill set — getting the right piece of creative and messaging together with marketing strategy."
But as the company evolved, so did his role: He began using more of the organizational management skills that he developed in the agency world to help align marketing teams throughout the organization. "The different departments were really siloed," he says. Different product teams were selling to different audiences and using completely different strategies, and no one was sharing their ideas or best practices across departments. Complicating matters was his role itself — as a consultant, he had to create buy-in without a long history at the organization. Here's how he did it.
Changing Tactics and Strategy
Bryan took a three-pronged approach to making improvements across the board:
-- Installing better systems and automation. The company simply needed better data in order to target its marketing more effectively. Without that data, no one was able to put together a decent campaign strategy. "Annual marketing plans were 80 page PowerPoint documents, but the goal was always 'increase revenue.' Then they would jump straight to the tactical portion, 'we want to do fliers at conferences.'"
Different departments took campaigns in different directions, with poor results. Because everyone was using different systems, multiple marketers ended up inundating the same customers with many different emails a day, leading to very low open rates and disengaged customers.

To combat this issue, he created a marketing planning team that kept everyone on the same page.

-- Improving creative and messaging. A strong creative message had been lacking at the company, so Bryan called for a brand audit and new brand positioning to unify the brand.
-- Instituting change management. Bryan merged the separate product marketing teams. He identified the savviest marketers who were getting the best results and made them channel experts across the whole organization. Doing so helped people see new kinds of marketing that were possible, he says. "It's been a very good evolution of watching an organization evolve in marketing strategy and operations to be able to market to everyone they need to."

Building Relationships
Of course, this didn't happen in a vacuum. As a consultant, Bryan faced special challenges when trying to make these changes happen. First, he had to gain people's trust. Collaboration was key, he says. "I saw myself as a colleague, not people's boss."
In addition, he had to navigate the geopolitical waters at the organization. This meant building relationships with everyone he could, from front-line employees up to the executive team, where he ended up directly reporting to the CMO. There have been plenty of challenges, he says, and leading a new team in a new organizational model keeps them coming. But it's work he relishes: "I've been able to lead a marketing mindset change and help the team solve their challenges. Antenna isn't a big consulting firm that comes in and leaves behind binders on best practices. We're working in the weeds and the guts every day."
Subscribe to our blog to get the latest post delivered to your inbox weekly.
Stay connected with Antenna. Follow @Antenna for our take on marketing trends, corporate culture, and current events.
ABOUT ANTENNA
Founded in 2006, Antenna is a leader in bringing top marketing professionals to corporations and non-profits for project-based consulting, interim leadership, staff augmentation, and direct placement needs. Headquartered in Minneapolis, Antenna draws from its private community of experienced marketers to provide clients with on-demand resources – both individuals and teams. Our vision is to fundamentally change the way marketing teams get work done by helping clients balance the flexibility and expertise required by today's modern marketing organization.