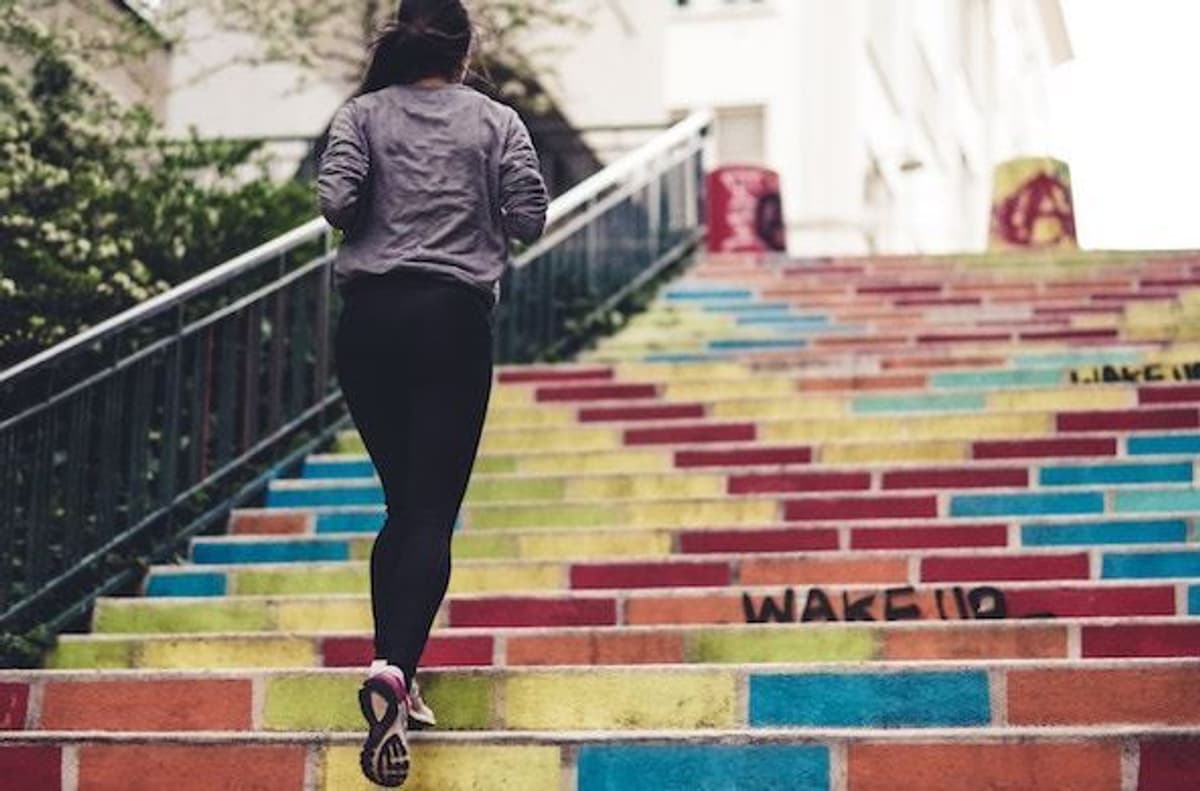 The Work We Do: Mapping the Healthcare Customer Journey
In our The Work We Do series, we're sharing more about the challenges our marketing consultants solve every day. Today, we're telling Meredith's story. She's been working with a healthcare organization on understanding the customer journey as the industry faces big changes.
For years, consumers didn't have much of a choice when it came to health coverage and healthcare options. As a result, healthcare organizations haven't had to actively market themselves to their end users (patients).
But the tides are changing. Healthcare reform has inspired the rise of consumer-based healthcare models. As a result, many providers and insurance companies have had to learn more about the customer journey — how to land, retain and serve customers best.

As an Antenna consultant, Meredith helps healthcare companies change the way they think about consumer marketing. She's worked with several companies to make huge leaps by becoming more customer-centric and transparent.
Here are her tips.
Improving the Customer Journey
"At a really high level, my role is to help bring the customer to the table and the conversation," Meredith says. She comes in as a trusted advisor and helps uncover customer insights — what they need, what their attitudes are, what they're looking for from a healthcare organization.
Healthcare organizations should be striving for customer journeys that do three things, Meredith says:
Provide basic needs exceptionally well. Depending on the organization or department, a customer's most basic need could be scheduling an appointment (such as through an app) or getting a replacement ID. "Healthcare organizations need to find the basic needs and nail them without a single hiccup."
Reduce roadblocks and irritants. To help customers with more complicated needs, organizations should do what Meredith affectionately calls a "find and replace" exercise. Identify the roadblocks that exist for consumers and systematically get them out of the way. "You don't even need a big research project to do it," she says. "I often find lots of consumer irritants in call log dispensations and social comments. These already exist, they just need to be mined, categorized and tallied — and then acted on, of course."
Increase process speed. "Speed is an issue for consumers in the health care system," Meredith says. "It's no secret that fast food chains and retailers rank very highly in customer experience metrics, and a big reason they do is speed." Digital systems have helped a lot, but there's still more work to be done, she says.
"Improvement to these three things will improve the journey for every health care consumer, regardless of their persona," she says. "Organizations will naturally find unique nuances in their own customers' journeys as they explore them, with improvements unique to them, but for the industry as a whole, these will make an exceptional difference."
Moving Toward a Customer-First Model
One of the biggest challenges healthcare organizations face is that they tend to rely on silos — providers, administrators, support staff and others may follow a common mission, but often don't collaborate. As a result, health care companies may sometimes find it hard to align and see the end of the journey. "Every division focuses on its own part of the business, and nobody is connecting," she says. In addition, they often don't spend enough time talking about customer problems or pain points.
Meredith says every healthcare organization she's worked with, both on the payer side and the provider side, knows it needs to get everyone on the same page around consumers and adopting a consumer-first model, but it's hard. "These companies are big ships, with a lot of silos, moving parts and long-standing ways of doing business. It's one thing to say 'we're focused on the customer' and another thing entirely to start doing business like Amazon and Nordstrom."
She uses a four-step process to identify roadblocks and move companies toward a customer-first model.
Internal insights: First, Meredith meets with as many stakeholders, direct and indirect, as she can, to get a sense for how they view the current state and what they think future state could be. "These interviews are so critical to the process and I often match up what I hear in these at the very beginning to what our final output is," she says. "You'd be surprised by how similar the final plan is to what employees know it should be. They just don't have a clear path to get there."
External insights: She then talks to customers directly in focus groups, one on one interviews and so on. "I ask consumers about their best experiences — and their worst." Her goal is to understand how things are today and changes customers would like to see.
Inspiration: Meredith then takes clients through workshops that helps them develop journey maps, personas and strategies as a team.
Action. "It's great to have research and journey maps and personas and all sorts of other things, but without a plan those things tend to sit on office shelves," Meredith says. "I work really hard to inspire teams to take action and develop concrete plans to move consumer initiatives forward." She helps teams create project plans, business cases, organizational models and funding requests.
"I also highly encourage leaders to put metrics in place that measure the customer experience and tie performance and compensation to those metrics," she says.
Meredith likes to tinker, as evidenced by her closet at home full of inventions that she works on in her spare time. She brings that sense of innovation to her marketing projects: "I get to help clients tinker and invent, to challenge and be bold and try new things and look at them in a unique way. It's really fun."
Learn more about Antenna's consultants.

Subscribe to our blog to get the latest post delivered to your inbox weekly.
Stay connected with Antenna. Follow @Antenna for our take on marketing trends, corporate culture, and current events.
ABOUT ANTENNA
Founded in 2006, Antenna is a leader in bringing top marketing professionals to corporations and non-profits for project-based consulting, interim leadership, staff augmentation, and direct placement needs. Headquartered in Minneapolis, Antenna draws from its private community of experienced marketers to provide clients with on-demand resources – both individuals and teams. Our vision is to fundamentally change the way marketing teams get work done by helping clients balance the flexibility and expertise required by today's modern marketing organization.