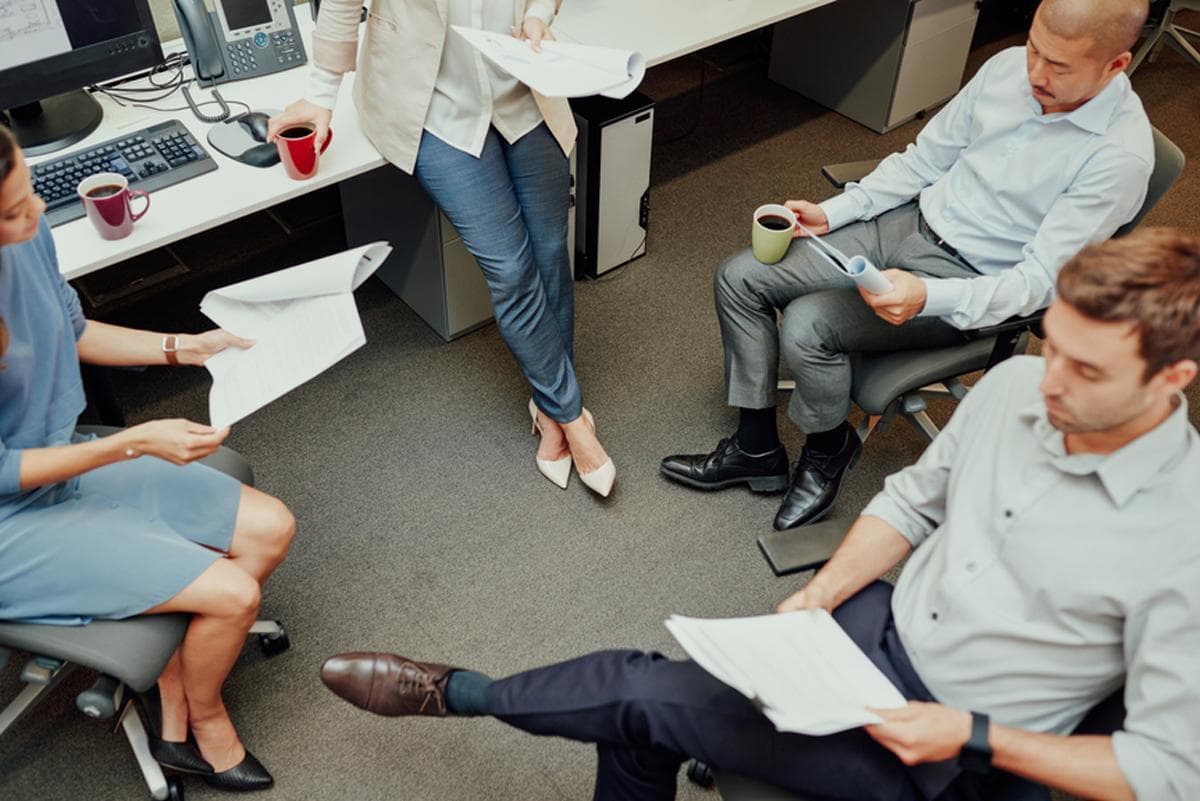 The Work We Do: Fractional Leadership Through Organizational Change
In our The Work We Do series, we're sharing more about the challenges our marketing consultants solve every day. Today, we're talking about Antenna's interim leadership offering, and how our consultants provide much-needed structure and direction inside our clients' marketing departments.
We hear all kinds of challenges from marketing organizations: The marketing team may need a leader for short-term or long-term initiatives, or it may need help shaping and implementing a new strategy. The entire organization may be going through a change in leadership or direction, and the marketing department needs a leader to help it adapt to a new role. In some cases, marketing may be out of alignment with the rest of the organization and needs some guidance on working toward the same goals.
No matter the challenge, Antenna can provide experienced, specialized leaders to fill short- or long-term interim leadership roles in marketing departments of any size. Bettina, for example, has a reputation of being a versatile marketing leader who can capably manage any team or challenge. She has a diverse background in marketing and advertising, combining her strong understanding about what makes customers tick with business insights into how to drive performance and results. She's worked with a wide variety of companies including Fortune 100 firms, tackling marketing issues and solving business problems as companies wrestle with changes.
On a recent assignment, Bettina stepped in as an interim leader for a global hospitality company. She describes her approach to interim leadership: "You have to step in and understand the business goals, but also the team, and then help navigate the change from within," she says. "It's a multi-layered approach."
Getting Up to Speed
To fit in as quickly as possible, Antenna consultants work hard to get up to speed before taking the reins. For example, Bettina requests background materials from senior leadership such as strategic plans for the department and company, and information about the team she'll be working with. She researches the organization online to understand it from a customer's point of view and find out how it communicates. "If it's a product, I'll buy it; if it's a membership model, I'll sign up for it," she says.
She also researches the company's niche, industry and competitors to get the fullest picture possible about the organization.
On her recent assignment, her challenge was to reassess and restructure for growth. She looked at the company's global offering, and after leading the marketing team through detailed analysis (in ways they hadn't considered before), she uncovered an "a-ha" moment. "We discovered that the 'best' customers were not as profitable as they previously thought," she says.
The Process
Once she's inside the company, she looks to build a relationship with every individual on the team, sometimes in the face of resistance to change or reluctance to work with an interim leader. The common ground they all have is shared business goals, which is a good place to start. "I'm always trying to collaborate and build communities that can support and advance the work we're doing," she says. "That's really central to how I engage and operate, fostering a willingness to collaborate and partner."
"Job No. 1 is all about change management," Bettina says, and she serves as a change agent, leading teams as they work to get a handle on their biggest challenges, both in marketing and throughout the rest of the organization.
The Results
With her strong background in marketing, she can meet teams where they are, but also help them understand challenges they're facing or issues they may not have considered. "It's helpful to discover together what your customers are thinking and saying about you. It's sometimes good news, but sometimes it's hard news to hear. The process of discovering it together and then tackling it together helps advance business goals."
This client company needed help realigning their global brand marketing team with the larger marketing organization. There were more than 50 people who didn't want to address how the team was structured and how they were getting work done, but Bettina's expertise and leadership brought them around, and helped align the department and advance the business.
The results: "The team is now aligned around clear, measurable goals, and a recent performance analysis that shows that profitability is on the increase," she says. She's led the team to create a roadmap that includes a new branding approach, a new product to launch, and market tests. "The team is thinking differently, and the organization is engaging to support the work."
Learn more about Antenna's consultants and the work we do.

Subscribe to our blog to get the latest post delivered to your inbox weekly.
Stay connected with Antenna. Follow @Antenna for our take on marketing trends, corporate culture, and current events.
ABOUT ANTENNA
Founded in 2006, Antenna is a leader in bringing top marketing professionals to corporations and non-profits for project-based consulting, interim leadership, staff augmentation, and direct placement needs. Headquartered in Minneapolis, Antenna draws from its private community of experienced marketers to provide clients with on-demand resources – both individuals and teams. Our vision is to fundamentally change the way marketing teams get work done by helping clients balance the flexibility and expertise required by today's modern marketing organization.