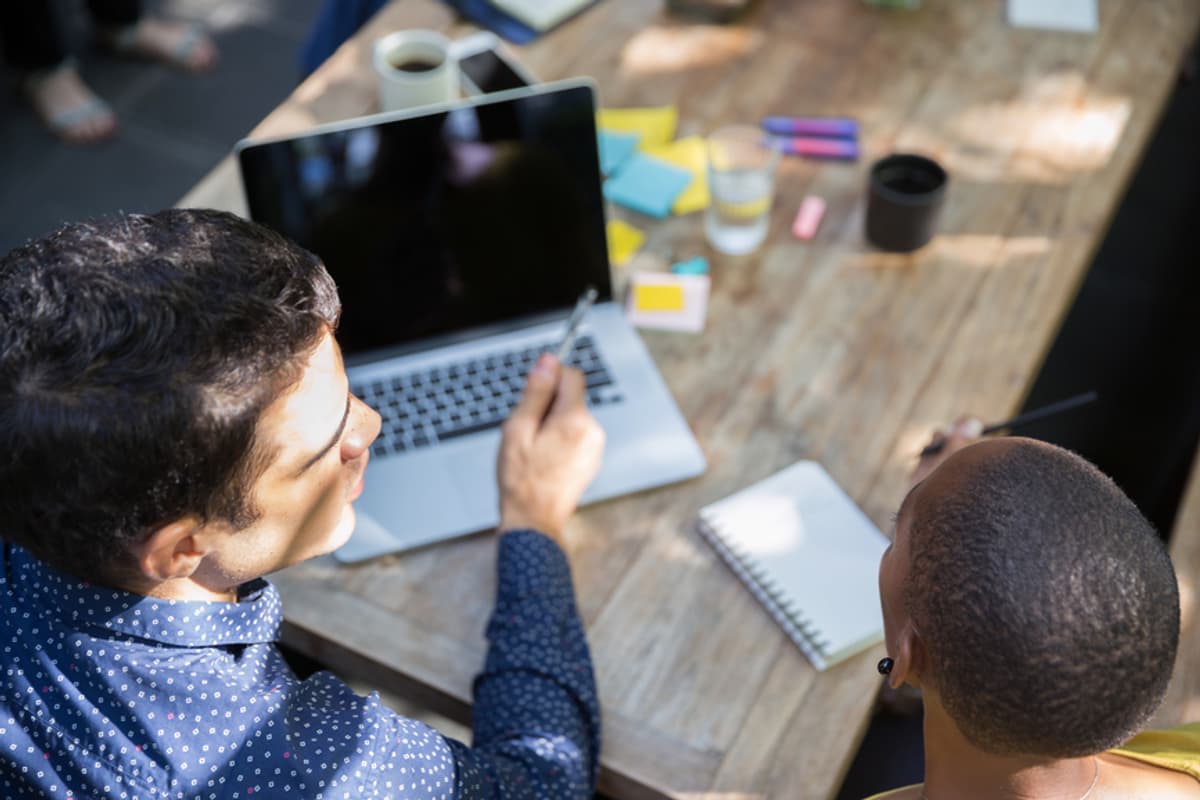 The Work We Do: Asking New Questions Through Market Research
In our The Work We Do series, we're sharing more about the challenges our marketing consultants solve every day. Today we're telling Michael's story. As an Antenna consultant, Michael worked with an education company to design and implement new and improved market research surveys.
What do coffee meetings have to do with running a successful market research survey? Turns out, quite a lot. That's what Antenna consultant Michael learned on his recent project with an education company.
Michael is a trained anthropologist who has used his degrees in anthropology and economics to tackle the world of business research. He has conducted research projects for clients in a diverse range of industries from hospitality and retail to food and healthcare. While working at a direct marketing agency, he was able to learn more about brand strategy.
When a higher education company needed help managing several research surveys, designed to diagnose problems in the sales funnel and learn more about how people perceived the brand, Antenna knew that Michael was up to the challenge.
Challenging Assumptions in the Research
As a consultant, Michael came into the project without any preconceived notions about what would work. He helped the marketing team ask new questions to discover what information they were really after, and how best to get there.
His agency experience came in handy. "When you're at an agency, you feel freer to ask questions and interrogate things a little more than when you're steeped in one company's culture for a long time. I've found the same thing to be true in consulting. I can bring a new perspective."
"In a lot of companies, you do research and those assumptions become gospel," he says. "But I got to come in, ask why, and poke holes in the research. A lot of my onboarding was asking new questions about the truths they'd learned." He steered the team toward avoiding assumptions from previous surveys to get fresh answers this time around.
Michael was also able to bring a new approach to the research process itself. While the team had deep quantitative research experience, Michael's background is more qualitative, with a focus on in-person interviews. "That means I have a different way of wording questions. When writing surveys, I brought that perspective."
Developing Relationships to Build Momentum
Beyond crafting and designing a successful survey, a key part of Michael's work was building relationships with members of the marketing team. He focused on getting out of his work station and meeting with key players. "Right off the bat, I set up coffee meetings with everyone I could," he says. "That's something I learned when I worked at an agency — it's important to get to know people. The more you get into the culture and know who the players are, you learn who can help you and who has the information you need. You learn what has worked in the past. You get a wider, more holistic perspective on the work." He also used one-on-one meetings to decode internal jargon and acronyms, which allowed him to work more seamlessly within the organization.
Once the survey was out the door and driving results, Michael's reach throughout the organization helped build interest in the survey. "More people started thinking about how the survey results could influence their work," he says. "That's all because of building relationships. I got to present at a few high-profile events to share the results with marketing leaders, and that gave the survey a lot of momentum."
"When I came in, the survey wasn't helping them get to the insights they needed. I helped them tighten it up, so the survey started to deliver. This is a project that has always been kind of a pain for a lot of people. By taking it over, I was able to reduce that pain."
Michael's work was such a success that he stayed on at the company, managing and analyzing the survey as it continues to run. His project is a great example of how Antenna consultants often start with a simple project and turn it into longer-term work that drives value for the client.

Subscribe to our blog to get the latest post delivered to your inbox weekly.
Stay connected with Antenna. Follow @Antenna for our take on marketing trends, corporate culture, and current events.
ABOUT ANTENNA
Founded in 2006, Antenna is a leader in bringing top marketing professionals to corporations and non-profits for project-based consulting, interim leadership, staff augmentation, and direct placement needs. Headquartered in Minneapolis, Antenna draws from its private community of experienced marketers to provide clients with on-demand resources – both individuals and teams. Our vision is to fundamentally change the way marketing teams get work done by helping clients balance the flexibility and expertise required by today's modern marketing organization.