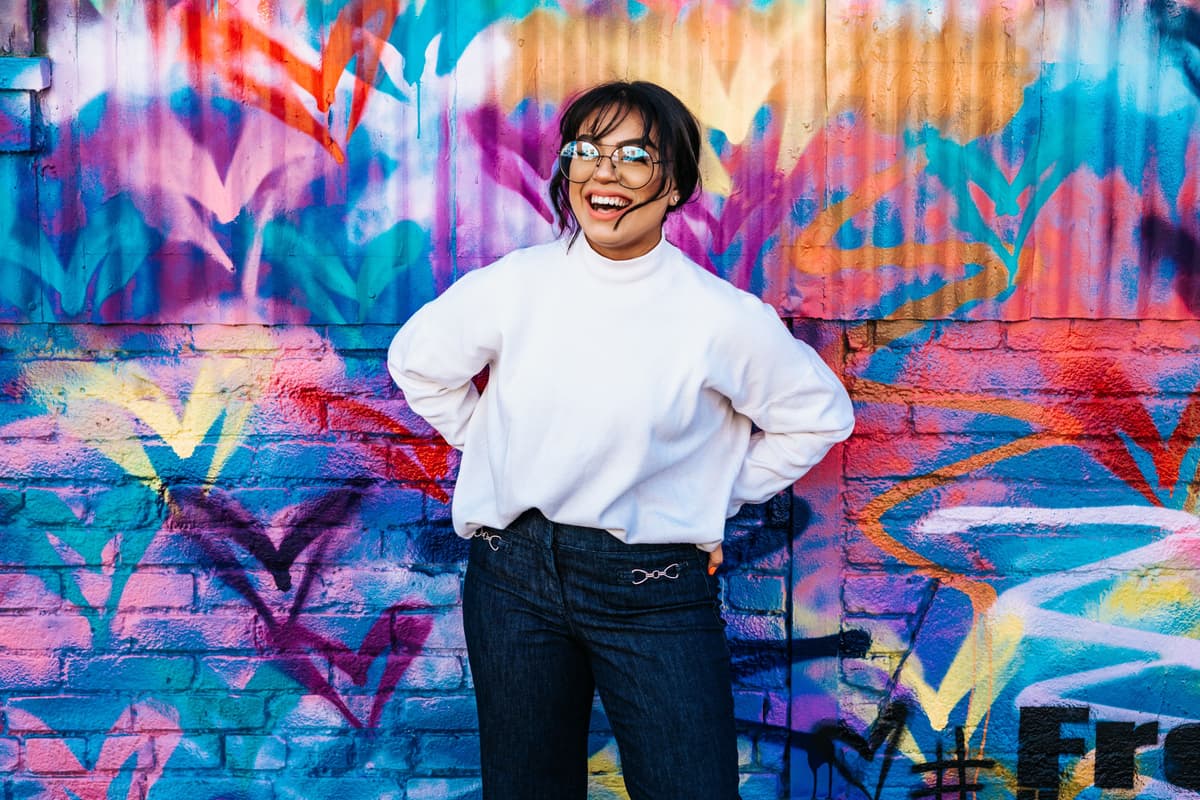 The Value of Diversity in the Workplace
By Stephanie Vos

Diversity, inclusion, and equity are more than buzzwords – they're crucial to a business' bottom line. "While social justice typically is the initial impetus behind these efforts, companies have increasingly begun to regard inclusion and diversity as a source of competitive advantage, and specifically as a key enabler of growth," finds McKinsey's latest report. Research across industries consistently shows that more diverse teams and perspectives, from ethnic backgrounds, generations, genders, races, and religions (just to name a few) has significant business impacts. Three competitive advantages diversity brings to your marketing team, and how you can get started now.
Diversity Leads To Creativity
Scientists call this the Edge Effect. By having deep connections with other cultures and perspectives than one's own, innovative connections and ideas come more naturally – innovation and ideas which are crucial to keep brands relevant. A 2017 study found that MBA students with significant inter-cultural friendships were more "creative, innovative, and entrepreneurial." In another study, Columbia University professor Adam Galinsky looked at fashion lines produced by major fashion houses over 21 seasons and found that "the time fashion designers spent immersed in a different culture predicted their entire fashion line creativity."
For marketing, this kind of collaboration and exposure is tremendously important. The consumer market is incredibly and increasingly diverse, and without a variety of perspectives in the room, certain audiences are going to get missed. Ellen Walthour, Chief Executive Officer of The BrandLab, shares the danger of a homogenous creative team: "I think we can all point to campaigns that we know kind of miss the mark," speaking of the highly criticized Pepsi ad that was pulled in 2017. "So who was in the room that said 'yes' to all of that? This industry will continue to thrive only if we have more voices at the table. Demographics are shifting, and marketers need to be able to speak to consumers and clients by having creative people from all walks of life in the industry."
Diversity for Impact and Success
Diverse perspectives not only lead to innovative ideas, but impactful ones. Harvard economics professor Richard Freeman found that published scientific research receives greater attention if the authors are ethnically diverse, and shows that a multitude of perspectives leads to better breakthroughs. Likewise, research supports that diverse and inclusive groups make better quality decisions, in a more fact-based manner and with less cognitive bias or groupthink.
As the marketplace is increasingly filled with noise and distraction, the modern marketing team's task of breaking through and getting attention is getting harder and harder. The kind of impact and quality that diverse teams offer is not only crucial for keeping up, but a significant advantage in the tight competition for attention.
Diversity for Profitability
McKinsey's latest report, Delivering Through Diversity, analyzed more than 1,000 companies across 12 countries, and found that "companies in the top quartile for ethnic diversity at the executive level are 33 percent more likely to have above-average profitability than companies in the bottom quartile and companies in the top quartile for gender diversity are 21 percent more likely to have above-average profitability than companies in the bottom quartile."
The report goes on to state: "That this relationship continues to be strong suggests that inclusion of highly diverse individuals – and the myriad ways in which diversity exists beyond gender (e.g., LGBTQ+, age/generation, international experience) – can be a key differentiator among companies."
This goes not only for company leadership, and staff, but boards as well. "Companies with the most ethnically/culturally diverse boards worldwide are 43% more likely to experience higher profits." It's staggering to realize that strategic hiring and staffing, and ongoing support for teams, can lead to such significant financial results.
Diversity for Your Team
While many professionals try to point to a pipeline problem with diversity, McKinsey notes how women received 35 percent and 33 percent of bachelor and Masters degrees, respectively, yet make up just 17 percent of executives at technology, media, and telecomm companies. Meanwhile, people of color received 30 percent of the bachelor degrees in science, technology, engineering and math since 2000, yet just 12 percent of executives in McKinsey's sample are people of color.
Organizations like the Minneapolis and Kansas City-based The BrandLab are on a mission to change that. The BrandLab builds awareness about marketing as a career, helps students prepare for the working world, and provides access to education and career opportunities among people with diverse ethnic and socioeconomic backgrounds. Through their programming like Fearless Conversation events, and the Fearless Consultancy program, leaders are better equipped to make a change within their organization. Individually, professionals can volunteer to be mentors to BrandLab students throughout the year, helping up-and-coming young professionals grow into the leaders of tomorrow. For more on how you and your team can get involved, check out their website, or consider hosting a BrandLab intern next summer.
The late Minnesota Senator Paul Wellstone famously said, "Whatever happened to the idea that we all do better when we all do better?" Businesses and bottom lines win when diversity is a priority. Real inclusion and equity are good for business, not just from the ethical standpoint, but as a measurable competitive advantage.
Subscribe to our blog to get the latest post delivered to your inbox weekly.
Stay connected with Antenna. Follow @Antenna for our take on marketing trends, corporate culture, and current events.
ABOUT ANTENNA
Antenna is a leader in delivering top marketing professionals to corporations of all sizes for project-based consulting, interim leadership assignments, and contract staffing engagements. With headquarters in Minneapolis, Antenna draws from its private community of experienced marketing talent to help clients balance the flexibility and expertise modern marketing organizations demand.