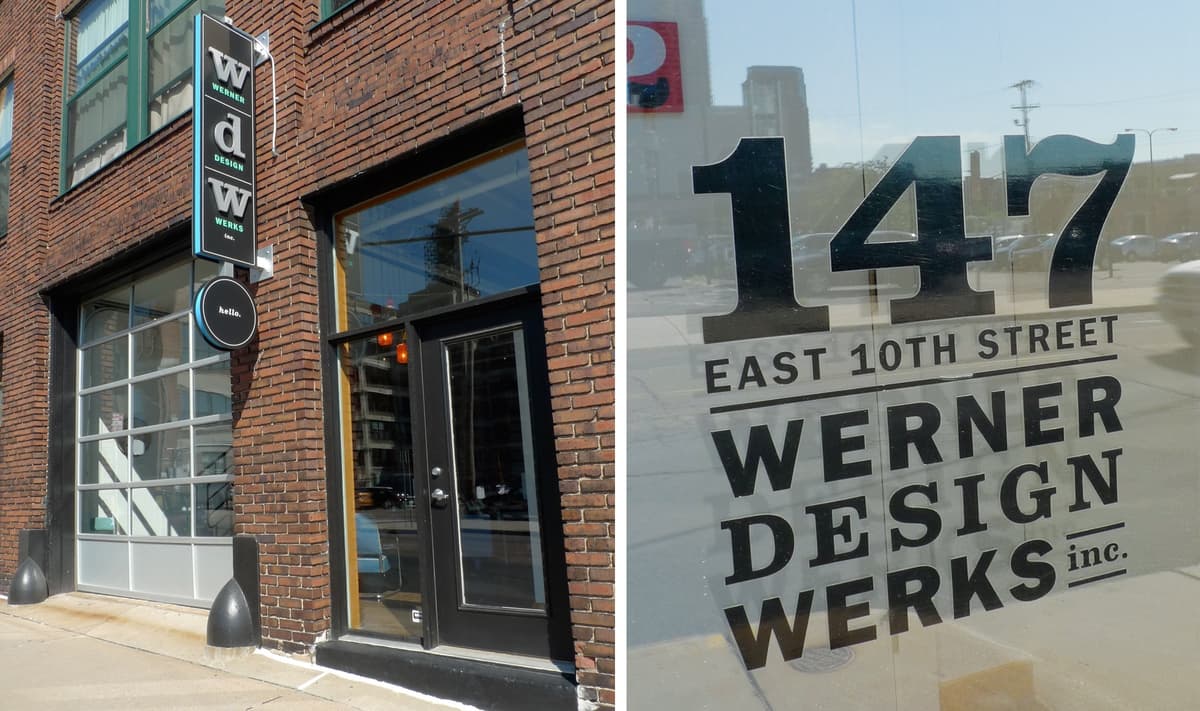 The Evolution of Design: Interview with Sharon Werner, Werner Design Werks
Today's marketer is facing more and more pressure to deliver revenue, understand and report on customer and financial data, and demonstrate return on investment. But even with all of the talk about data and numbers, there's another side of the coin that's just as important -- creativity and design.
To give us a peek into a top designer's world, I reached out to Sharon Werner, founder of Werner Design Werks. Sharon is a local design heavyweight who's worked on a ton of amazing brands -- including Antenna's very own brand identity. I asked Sharon about her approach to design and how she sees it changing.
Design, Then and Now
The world of design has changed a lot since Sharon got started. "When I was in in high school, I didn't even know what a graphic designer was. Now all high school students know." With a greater knowledge and understanding of design, people now better understand the power of great design. How it can move people and brands. As a result, she says she faces more competition, but welcomes fresh thinking from other agencies and creative leaders.
The discipline of design continues to evolve and has now moved to the mainstream. As design is now at the forefront of business and marketing conversations, Sharon sees more clients trying to strike a balance between using design to accomplish business goals while still engaging consumers in ways that are real and authentic. "Younger consumers are incredibly savvy, and would sometimes rather buy a product that has a one-color, label that looks like it was designed in someone's garage, instead of something that is slick and buttoned-up. In the end, you have to use design to strike that balance and reflect the truth and soul of the brand."
Sharon sees another trend. There are more people wanting to do better things with design to change the world. "We have a client right now who wants us to design products for her and she's giving 100 percent of the profits back to causes she supports. There are a lot of people who are thinking beyond making money."
But even with all the changes, the foundation of good design remains the same. Sharon says she loves telling a good story and working with people who are passionate about the project they're working on. "Those are some of the best combinations, and then I try to help them realize that their story is worth telling."
Startups by Design
Working with startups helps Sharon find new inspiration. "The energy they bring and passion they feel about their product or service is infectious," she says.
She creates some of her most innovative designs for startups. She recently worked on a startup brand that she thought needed less of a "big-brand" look. "That's not how we would have thought about a brand five years ago, when you wanted something more professional" she says. "Now we're trying to show that this brand is run by makers." The result was something a little rougher around the edges — by design.
Antenna's Logo
We don't have to look farther than Antenna's logo to understand Sharon's approach to design. She designed it nine years ago, and it's still completely relevant to who we are today. Working with her helped us define our brand. She helped us push past a buttoned-up image to one that offered creativity while still being straightforward. The heart of the Antenna brand has always been about building connections, and even though our business model has grown and changed slightly over the years, the logo of two intertwined heads with an open eye remains relevant.
Sharon explains that the open eye shape represents the evolving connection and ideas between people. "It's a constant sort of movement and fluidity, not closed off. The idea was to visually show people that don't share a brain, but can see eye to eye. Antenna can see their perspective and their point of view. And, ultimately make the right connection."Great design starts a conversation. And our logo has helped us start a conversation about the foundational element of our business -- people and the connections we make everyday.

ABOUT ANTENNA
Antenna is a leader in delivering top marketing professionals to corporations of all sizes for project-based consulting, interim leadership assignments and contract staffing engagements. With headquarters in Minneapolis, Antenna draws from its private community of experienced marketing talent to help clients balance the flexibility and expertise modern marketing organizations demand. Contact Antenna for a free 30-minute consultation to discuss your marketing and resource challenges.