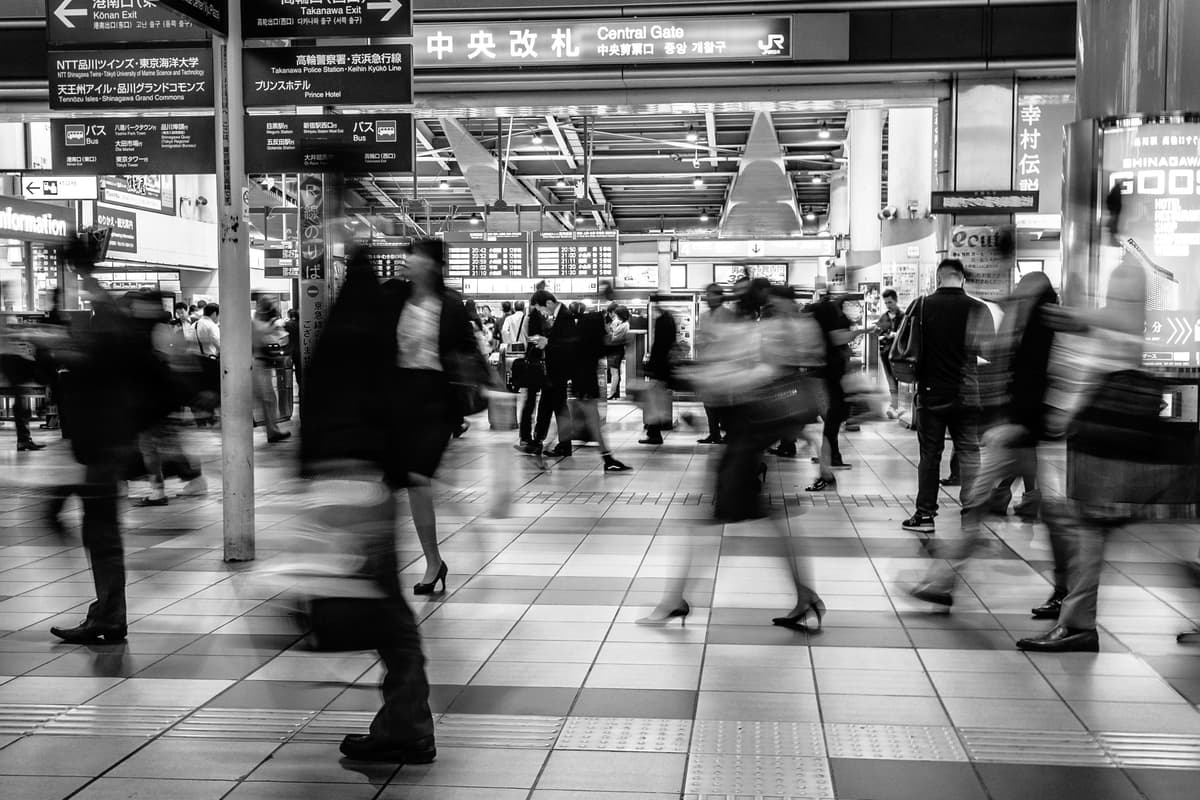 Is Your Company Set Up to Succeed With the Gig Economy?
The latest crop of statistics are staggering – and we'll get into those details in a moment – but two things are clear: The gig economy is becoming part of the new normal for workers, and companies that know how to engage on-demand talent have a significant competitive advantage.
Talented Talent
For workers, the gig economy is increasingly becoming a viable and enviable option to have as they consider the trajectory of their careers. Rather than an either-or proposition of a traditional job or full-time consulting, top professionals are choosing to participate in flexible work arrangements between traditional jobs, or become a consultant for a season of life when they want more flexibility and autonomy. As of 2018, independent work is or has been part of nearly 47% of Americans' careers, a number that is poised to swell to 52% in the next five years, according to the State of Independence report put out by MBO Partners.
"People from all industries choose to become independent professionals," says Gene Zaino, CEO of MBO Partners. "The key word here is 'choose.' Independent work and traditional jobs are not engaged in a zero-sum fight, but rather, growing in unison," says Zaino. And the profile of who is choosing gig work is changing as well. Consider this: High earners — those earning more than $100,000 annually — have grown sharply from 1.95 million, or 12.5% of Full Time Independents, in 2011 to 3.3 million or 20.9% in 2018.
Strategic Advantage
For companies, making the shift towards a more agile and on-demand talent may not be as easy, but provides a unique set of opportunities in competitive marketplaces. Companies need to figure out how to access this talent pool – this increasingly skilled, experienced, talented talent pool. Independent gig workers report higher degrees of happiness, creative freedom, and work-life balance, and lower levels of stress than full-time employees.
"When you're talking about high-skilled, top-of-the line workers, they are absolutely interested in consulting," said Brendon Schrader, founder and CEO of Antenna. "We're talking to these top-tier people every day, and they want to choose what they work on, they want to choose what they think about, and they want to choose who they work with. You cannot hire them but they'll happily take a project or gig."
Sadly, many companies are failing to adapt to on-demand talent, and are falling behind. According to the latest Gallup data, the companies that are getting ahead are able to get the best talent, and save money, by hiring highly specialized workers only for the periods when they're needed. Whether that's periods of interim leadership during major transitions, or clearly defined, specialized project-based consulting, established companies who are ready to outgrow the permanent employee only model are able to deliver better outcomes and future-proof their workforce.
Get in the Game
How can established companies begin to evolve? The good news is that change can happen before you even engage your first consultant. It starts with thinking about how to design traditional jobs to include many of the benefits of independent gig work, like flexibility, autonomy, respect, regular feedback, and opportunities to be creative. Alongside that, managers need to be trained to better relate to their workers in a way that focuses on engagement, including communicating mission and values concisely and consistently, and truly supporting the work of individuals rather than constant micro-managing and top-down decrees. In this way, companies are not only ready for independent workers but are also attractive cultures that will make them a top choice for freelancers of all stripes.
Navigating the wild, and wide, world of independent workers can be daunting or intimidating, but working with a trusted partner can make all the difference. Just as companies let accountants manage the books and engineers handle the tricky design specifics, there are entire firms, like Antenna, dedicated to bridging the best in class independent workers with forward-thinking companies interested in the agile workforce. If your company is wondering where to start tapping into this increasingly growing, and skilled market, consulting firms can help you take the first step or take your independent workforce utilization to the next level.
Likewise, if you're personally considering incorporating independent work into your professional life, consulting firms can provide you with coaching, contacts, and opportunities that you would not be able to otherwise access. Whether you work with a firm to help supplement the portfolio of projects you've already assembled, or are looking to try consulting for the first time, consider how consulting firms can accelerate your independent career.
Subscribe to our blog to get the latest post delivered to your inbox weekly.
Stay connected with Antenna. Follow @Antenna for our take on marketing trends, corporate culture, and current events.
ABOUT ANTENNA
Founded in 2006, Antenna is a leader in bringing top marketing professionals to corporations and non-profits for project-based consulting, interim leadership, staff augmentation, and direct placement needs. Headquartered in Minneapolis, Antenna draws from its private community of experienced marketers to provide clients with on-demand resources – both individuals and teams. Our vision is to fundamentally change the way marketing teams get work done by helping clients balance the flexibility and expertise required by today's modern marketing organization.