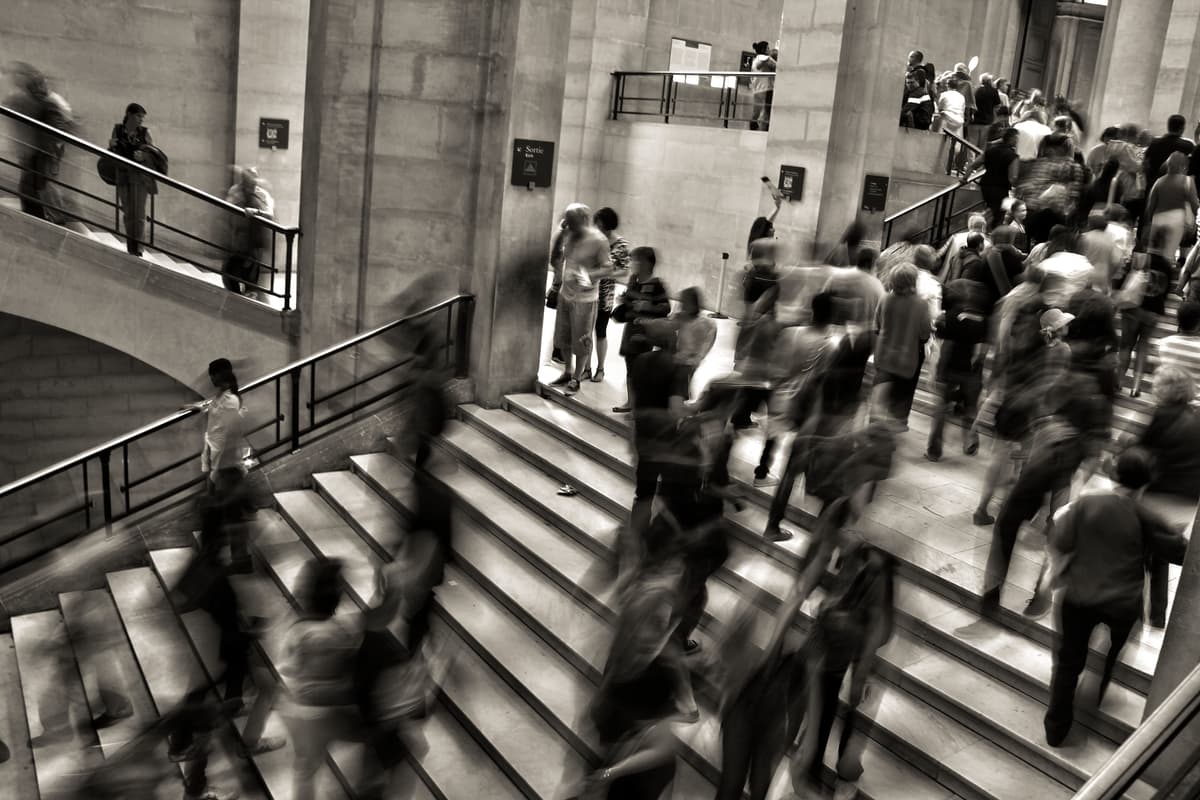 Reconsider The Organizational Chart And Build A Future-Proof Workforce
By Jennifer Laible
One of the questions I hear from colleagues every day -- on phone calls, in meetings and even frantic late-night email messages -- is, "How do I draw from all of my different resources to build the best team?"
This question is so common because of how quickly the way work gets done has changed. That's true if you work at big corporations like I did for 15 years, or if you work for smaller companies, like the marketing consulting firm I run now.
The gig economy isn't just a buzzword -- it's changing the way we build teams and get work done right now. And those changes are here to stay. By 2020, it's estimated that freelance workers will exceed 40% of the workforce. The era of relying only on a stable of full-time, salaried employees is over. These days, every corporate leader draws from a much broader mix of talent to build a team -- full-time employees, part-time employees, consultants, agencies, vendor partners and freelancers. People work in the office, in other offices in different time zones and remotely around the world.
It might sound like a headache to put together such complex teams, but the rapid expansion of technology and shifting attitudes about work give leaders more efficient, cost-effective ways to get work done and bring in new skills.
If you're struggling to wrap your mind around a shifting professional ecosystem, you're not alone. The way we work is changing fast, but I've learned a few best practices for building a flexible workforce that will prepare you for the future.
Start With The Business Objectives
Traditionally, when we talk about how work gets done, we talk a lot about organizational charts. I still have many conversations with leaders about their organizational charts, but I recommend shifting how you think about composing your workforce. Instead of mapping out your team based on roles and jobs, focus on your broad business objectives first and see what roles come out of that.
To begin, answer this question: What are your top three to five business objectives or department goals for the next year?
Maybe you're launching a new product this year. What skill sets do you need to get that done? That might mean you need someone with deep product launch expertise and user experience knowledge. If you don't have those skills already on your team, how can you bring them in? Will you need those skills in the long term or just for this initiative? Map out the talent you need for all of your important initiatives and look at the gaps.
Map Your Team To Your Goals
Now, think about how you'll fill those gaps and create teams that can accomplish your goals. Could you use current employees, new hires, agencies, contractors, internal teams or outsourced talent?
In general, when I think about how to get work done on big initiatives, I like thinking about the continuum of work: roles, strategic initiatives, projects and tasks.
Role-based work belongs to employees. These are critical jobs you'll need for the long haul. You know you'll need a brand manager on your key brand, for example, and you know that person should be an employee.
Strategic initiatives are often most important and fast-paced. This work will move your company toward your big goals. Employees can do this work, but they might need help from consultants and vendor partners with specific expertise.
For projects, you might not need a dedicated employee. You could tap internal cross-functional teams to help you get project-based work done. Or, you could look outside your organization to contractors and agencies.
Finally, look at your tasks. Specific tasks like content writing or delivering a social media strategy are often a good fit for external workers like freelancers.
You can fit together the pieces of your team in all kinds of creative ways, but you have to break down the work into concrete goals beforehand. Think about your objectives and you'll gain a clearer view of which pieces you should put together to complete your team puzzle.
Get Ready To Move Faster
Here's a word of caution: If you're used to managing permanent, fixed, full-time employees, moving to a more fluid and dynamic model is a major shift. Leaders have to be ready to be more flexible, creative and proactive, managing all kinds of people and resources. You have to move faster, too.
If you hire a new employee, you might plan to give them six months to get on board and start achieving goals. But if you hire a consultant, you don't have that luxury of time. They need to show results fast.
As a leader, that means you need to set everyone up with the information they need to do great work from day one. When you initiate a fluid team, you don't want team members to sit around and wait for instructions. The responsibility is on leaders to organize information about the deliverables, goals and talent mix so that everyone knows how to get to work.
A mix of talent on your team is the workplace of the future. As work evolves, its pace is speeding up. To deliver on that pace, teams have to become more nimble. The good news is that people are excited about this change. Everyone wants to work with the best possible team, whether their coworkers are employees, agencies, consultants or freelancers.
The next generation of talent wants to do great work, but they might question why they need to work as a full-time employee in an office. The companies that figure out their talent puzzle now will have a definite advantage.
An earlier edition of this post was published by Forbes.
Subscribe to our blog to get the latest post delivered to your inbox weekly.
Stay connected with Antenna. Follow @Antenna for our take on marketing trends, corporate culture, and current events.
ABOUT ANTENNA
Antenna is a leader in delivering top marketing professionals to corporations of all sizes for project-based consulting, interim leadership assignments, and contract staffing engagements. With headquarters in Minneapolis, Antenna draws from its private community of experienced marketing talent to help clients balance the flexibility and expertise modern marketing organizations demand.