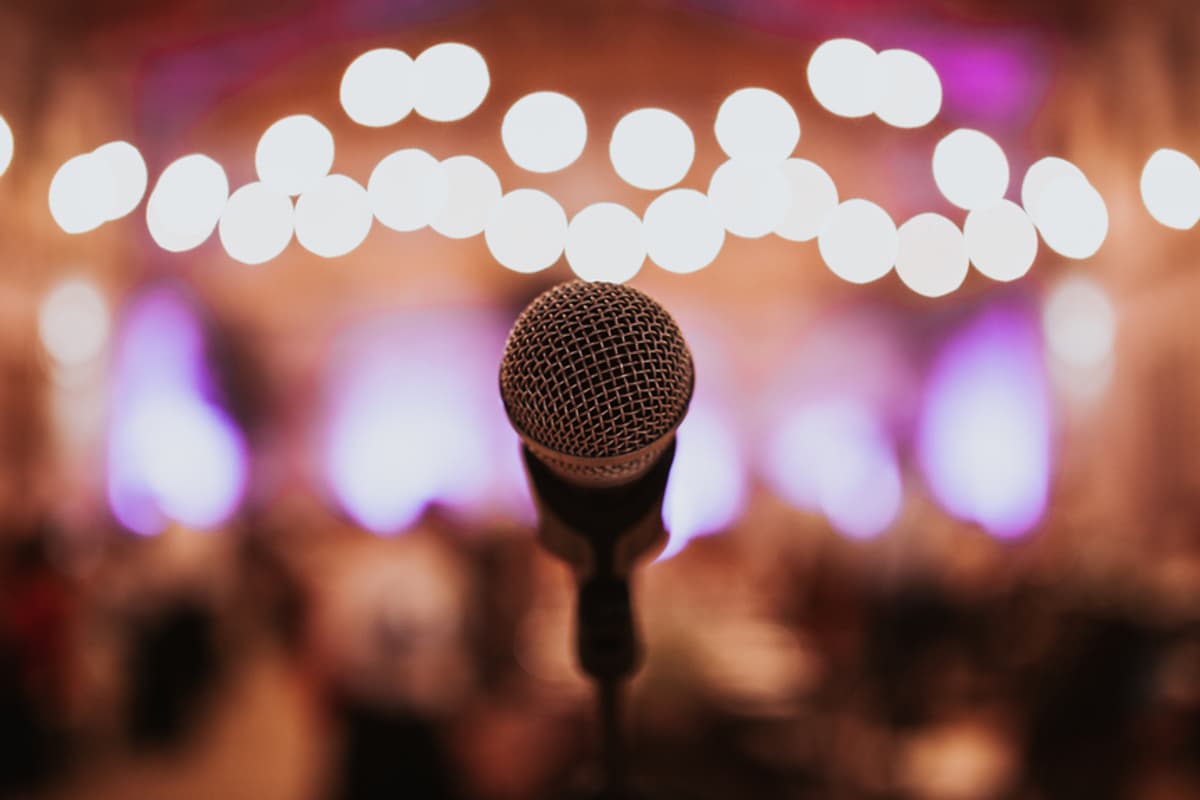 Real Good: Volunteering as a Speaking Coach
In our Real Good series, we go beyond the job description to look at the good work Antenna consultants and employees do in their communities after hours.
Aly Wallberg Schilling has loved public speaking since her sophomore year of high school. On her high school speech team, she developed confidence and found her voice. While she worked as a marketing communications consultant with Antenna, she still found time to plug into her passion — helping teenagers and adults improve their speaking skills. "My true passion is helping others communicate better, with less fear," she says.
How She Gives Back
Aly just finished her 13th year as a high school speech judge. While the role does offer nominal pay, she does it because she loves the work. "I spend my winter Saturdays providing feedback to high school speakers," she says. "I love working with someone who isn't particularly interested in public speaking, and at the end of the hour or the semester, they feel like a confident speaker."
A few years ago, she also got involved with a local speaking network for adults, Ignite Minneapolis. She attended Ignite a few times, and in 2014, she applied to give her own Ignite talk. "It was such a rush," she says. "It felt like such an accomplishment to give a speech in front of 700 people." After that experience, she became a speaking coach for others who want to develop their speaking confidence through Ignite. She has developed a workshop for new Ignite speakers, where she shares what to expect and gives advice for preparing the talk.
Ignite uses a very specific, prescribed form of speaking. Each talk is five minutes long (shorter than a TED Talk) with 20 accompanying slides. The slides auto-advance every 15 seconds, so giving a successful Ignite talk requires a lot of practice and discipline. "That five minutes goes really quickly," she says. "You can really only make two or three points. You have to get to the complete essence of why you care about the topic. People can only remember a couple of things, so you have to focus on how you want them to feel and what you want them to take away."
She loves the energy and community at Ignite events. "It's cool that 1,000 people show up to see public speaking. There are 18 talks at each event, so you get to see 18 different perspectives on the world. It never gets boring."
What She's Learned
Aly says she tries to apply her public speaking lessons to her work as a marketer. She practices writing short, clear emails that focus on takeaways. "I've started to see my communication through an Ignite-colored lens. How can I be more succinct, interesting, and engaging? It makes my communication so much more powerful."
How Consulting Frees Up Time for Good Work
Before she started consulting, Aly worked as a full-time employee. Life as a consultant has shifted the way she sets her schedule, and the way she thinks about work. "Consulting is just one part of my life," she says. "It frees up head space to think about other things I have going on, like speaking."
She's also more focused when she's at work. "I'm more present. I give it my all for my 40 hours. And then when I leave, I'm better at focusing on the other parts of my life. Work doesn't bleed into everything else in the same way when you're a consultant."
Her outside passions have a positive impact on her work, she says: "It's a value add I can bring back to my team." Aly recently helped a team at work prepare to give a presentation to the executive leadership team. "I use my coaching skills at work. I'm more courageous in putting myself out there. Now, I think of myself as a marketer and a speaking coach."
Subscribe to our blog to get the latest post delivered to your inbox weekly.
Stay connected with Antenna. Follow @Antenna for our take on marketing trends, corporate culture, and current events.
ABOUT ANTENNA
Antenna is a leader in delivering top marketing professionals to corporations of all sizes for project-based consulting, interim leadership assignments, and contract staffing engagements. With headquarters in Minneapolis, Antenna draws from its private community of experienced marketing talent to help clients balance the flexibility and expertise modern marketing organizations demand.