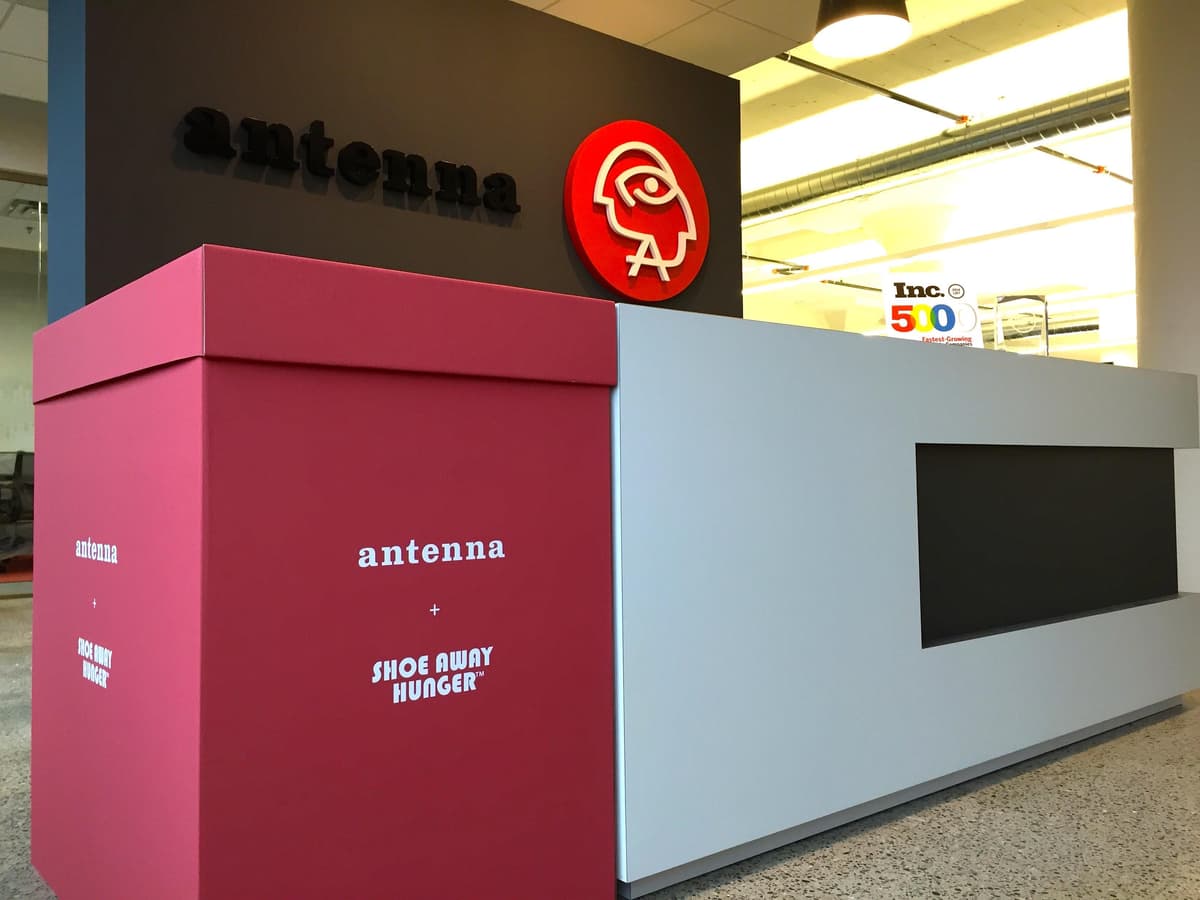 Real Good: Community Shoe Drive
One pair of shoes = 7 days of groceries for someone in need.
This year, Antenna has partnered with a local non-profit organization, Good in the Hood, to address hunger right here in our community. It's a serious problem. 15% of U.S. households experience food insecurity. In households with children, the rate is nearly 21%. It's time to find ways to help our neighbors in need.
That's why we've partnered with The Shoe Away Hunger program, which uses footwear donations to help families in need. For every pair of gently used footwear received, the program provides one person up to seven days of essential groceries through Good in the Hood's Feeding The Future programs.
How you can help
Antenna is now collecting shoes for the program and we're asking our friends, relatives and neighbors to pitch in, too. Collect your new or gently-used footwear (including sneakers, sports shoes, casual shoes, boots, flip flops and ice skates), tie or band them together, and put them in a plastic bag to keep them dry. Drop them off at our offices, or, if you collect more than one bag, contact us to learn what to do next.
New and gently-used footwear is given or resold to individuals who need footwear. Shoes that are unable to be worn are sold by the pound to be recycled in an eco-friendly manner.
For more information about Shoe Away Hunger, watch the one-minute video.
Thanks for helping us make a dent in hunger in our community.